Digital Accessibility Compliance & Standards Requirements in Indiana!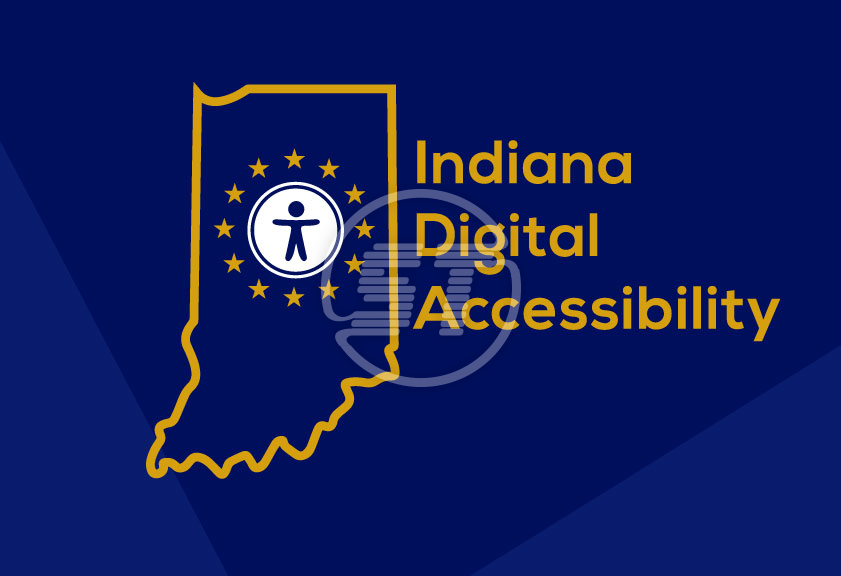 Do you know that 54.4 million people across the world, who use the internet, suffer from some sort of disability? And if you check records for the US, approx. 26% of adults (of the total population) fall in the disabled category. It is a segment of society that is waiting for equal opportunities at every level to prove its capabilities.
In modern scenarios, it is imperative for organizations to provide accessible digital information because of the increasing and inevitable use of websites. Indiana understands the importance of inclusivity and hence to improve universal accessibility in all its services and programs, they are pledged to develop and maintain an accessible digital world for their citizens.
Every digital resource in Indiana ought to be compliant with Section 508 standards. Let's know more on Indiana digital accessibility.
YOU MIGHT ALSO LIKE: Difference Between ADA and Section 508
Web accessibility requirements in Indiana!
Since Indiana is committed to inclusivity and digital accessibility, they have created a state policy as well, which is known as Code 4-13.1-3. This Policy ensures that each information technology software, system, and equipment in the state must adhere to Section 508 of the Rehabilitation Act of 1973.
There is a dedicated Assistive Technology Standards Group (ATSG), which is meant to provide guidance on accessibility and its incorporation in digital resources, it was formed in 2001. They continually monitor web pages of assigned websites to make necessary modifications by removing accessibility barriers. Modifications such as adding alt text to images and graphs, ensuring all buttons and div are accessible by keyboard, and including closed captions on videos.
The ATSG was made by Indiana's Information Technology Oversight Commission (ITOC) and the group includes representation from –
Indiana's Civil Rights Commission
Indiana's Protection and Advocacy Commission
Indiana's Division of Disability, Aging, and Rehabilitation Services
Indiana Interactive, Inc.
Procurement Division and Assistive Technology Through Action in Indiana (ATAIN)
State employee with a disability
YOU MIGHT ALSO LIKE: ADA Title III Website Accessibility
Indiana Code 4-13.1-3 in Detail
Indiana Code Title 4 – State Offices and Administration (4-13.1-3) was last updated on June 08, 2021. According to this law,
State offices must appoint a group to develop standards based on electronic and information technology accessibility standards adopted by the Architectural and transportation barriers compliance board under Section 508. The offices are expected to adopt rules under IC 4-22-2 concerning the standards developed under this section. And the newly developed standards must conform with the requirements of Section 508.

The appointed group should comprise of:

At least one of the representatives must be experienced and knowledgeable about assistive technology policy.
An individual with a disability.
A few representatives from the judicial and legislative branches of the state government.
Representatives of the administrative branch of state government.
And a minimum of three representatives of local units of government.

If a state office (or entity) cannot comply with the information technology accessibility standards readily because of undue burden, the office shall submit a plan with the proposed time for later compliance with the standards. Moreover, the plan must consist of alternative means for accessibility during the period of noncompliance.

Despite other laws, the standards developed by the appointed group apply to the executive, judicial, legislative, and administrative branches of state and local government.
YOU MIGHT ALSO LIKE: How to avoid ADA lawsuit?
More information on accessibility policies in Indiana
The Indiana Governor's Council for People with Disabilities (GCPD) working towards empowering people with developmental and intellectual disabilities (I/DD) in Indiana by implementing the Developmental Disabilities Assistance and Bill of Rights Act (DD Act). It is a federal law, created to help people with disabilities uplift their lives by getting equal access to every opportunity. GCPD is not only funding community impact grants but also focusing on the proper implementation of public policy.
Let's have a look at the State's accessibility plan.
State Plan Consolidation
The consolidated state plan to cover every aspect of accessibility was voted by the state council on June 16, 2023. Initially, it had five goals, however, it is shortened to two goals now.
1. Leadership & Advocacy
This goal is about increasing leadership and advocacy among people from diverse backgrounds with any sort of disabilities.
2. Community Inclusion & Belonging
The goal focuses on improving policies, practices, and programs to increase community inclusion and belonging for people with disabilities.
YOU MIGHT ALSO LIKE: How much does it cost to make website ADA complaint?
Wrapping up
With time, digital accessibility standards are expanding, and it is expected that all federal, public, and private companies will adhere to all accessibility laws. Local and state government agencies and the private sector organizations should proactively commence to address digital accessibility including backlogged issues immediately.
The newly developed standards are all reference standards of Section 508 and ADA. Follow the standards and remediate/design the websites to provide accessible digital resources to your target audience.
As a proud associate member of the IAAP (International Association of Accessibility Professionals) and an engaged participant in the W3C, Skynet Technologies is fully committed to advancing global accessibility.
Our primary focus lies in ADA website accessibility remediation solutions, ranging from swift enhancements to full-scale transformations. Our comprehensive service offerings encompass design, audit, consultation, remediation, ongoing support, and maintenance. To further the cause of digital accessibility and inclusivity, please don't hesitate to reach out to us either at hello@skynettechnologies.com or via the provided contact form.
Related blogs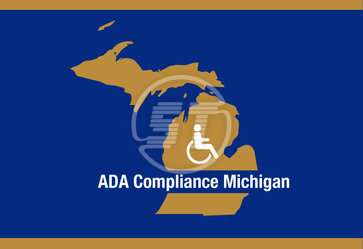 September 30, 2023
How can you ensure your website meets ADA compliance in Michigan?