A Comprehensive Guide on Magento Accessibility & Magento ADA Compliance!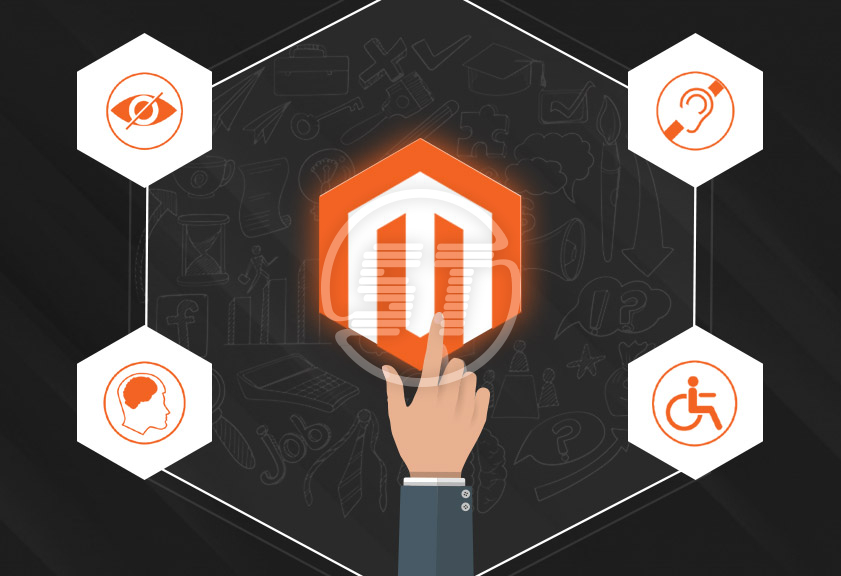 Ecommerce retailers are one of the most targeted websites facing ADA legal actions. The number of demand letters and lawsuits on the online merchants hasn't been subsiding at all. Also, the need to make the web space accessible to people with disabilities is as great as ever. So, you need to be proactive to avoid the legal hassles and costs and also focus on building an inclusive web world.
Purpose of ADA for Magento accessibility
The American Disabilities Act of 1990 lays down the rules to ensure that people with disabilities enjoy and use places of public accommodation equally. The tipping point was when these rules became applicable to websites and mobile apps. Although clear technical guidelines are not laid down, in practice, the Web Content Accessibility Guidelines (WCAG) by W3C serve as the de facto standards for digital accessibility. The latest version of the WCAG is 2.1 and comes in three levels - A, AA, AAA. To conform to the ADA rules, your website must meet the WCAG A, AA levels.
We have already mentioned that any website including your Magento ecommerce website, is accessible and ADA compliant if it complies with WCAG guidelines. If there are any violations, you need to remediate and fix them to comply with the ADA.
1. Conduct Magento Website Audit
You need to conduct a comprehensive audit that combines the results of manual, automated, and assistive technology audits. Relying only on the automated audit may not provide you the right picture. To get everything right, you need to focus on the manual as well as assistive technology auditing as well. These will help you focus on all the pages and templates to capture the issues that went uncaught in the automated audit. Professional ADA consultants also provide remediation guidelines for the violated items. They provide quality reporting that greatly reduces the number of false positives and also well-written remedial measures that reduce both cost and time.
2. Remedial Measures
You need to segment your audit results based on the category, severity, or priority. The ussies usually fall under three categories - development, design, and content. Design issues are related to the page structure, color, size, space, and other front-end elements. Content issues are related to image labels, headings structure, and captioning video content. Content remediation is not technical but still is tedious. Development issues include a great deal of HTML, CSS, JavaScript elements. Find the remedial measures for all these and make modifications to make the Magento website ADA compliant. A good team of ADA consultant team would address most of the issues on their own. You can contact experts of both WCAG compliance and Magento.
Magento Solutions
Good news! Magento provides solutions to these accessibility concerns without compromising on the user experience on your website. It comes with many in-built templates, shared modules, global libraries that can resolve most of the issues found in the web pages. You can create a personalized customer journey on your Magento website and also emphasize providing equitable experiences that can be beneficial for all.
Some of the options include aspects that go beyond the screen readers and assistive technologies. Full ADA compliance of your Magento store may require the help of Magento and ADA consultants. Some of the Magento solutions are -
Accessible Rich Internet Applications (ARIA) - This is a protocol designed by W3C that employs landmarks to assist browsers in determining where the relevant content goes to properly communicate the right information. It simplifies interactivity by conveying the descriptions of the menu content. Magento is fully equipped with ARIA capabilities. Take the help of the Magento development team if you require assistance integrating it.
Main Navigation - Magento stores come with numerous options and sub-options that rely on dropdown menus and mouse hovers. A sitemap link will be located in the website footer. Magento also comes with a theme that does support dropdown keyboard navigation.
Skip to Content - This is essential for those who use the keyboard to maneuver through the Magento website. It simplifies navigation and provides faster access to the main content, product lists, and product categories. Magento also comes with the theme that comes with the skip to content link.

These interactions along with adjustments to color contrasts, font sizes, image replacements with text instructions are meant to improve the overall usability of the Magento website and optimize the conversion funnel.
Benefits of Magento ADA Compliance
Making your Magento website accessible has huge economic benefits and also protects your business from potential legal litigation.
Increased Traffic and Conversions - With the help of accessibility widgets and tools, alt text for images, audio, and text descriptions, color contrast adjustments make your site content effective and efficient. This boosts your web traffic and conversions by improving the reach to customers.
Boosts Brand Reputation - By making your Magento websites ADA compliant, your brand reputation will improve and helps you remain competitive in the marketplace. With the ease of navigation and intuitive design, your potential customers find it easy to traverse from one page to another and boost conversion rates.
SEO Optimized - ADA compliant websites are SEO compliant as well. They often rank higher on the search results. This improves your website visibility and improves your customer engagement.
Conclusion
The American Disabilities Act (ADA) and its rules have become extremely crucial in the ecommerce business as organizations also geared up to incorporate the ADA compliance rules in their website development. They are very well aware of the consequences of non-compliance and the benefits of compliance. If you are looking for ADA website accessibility consultants to make your Magento websites ADA compliant, then look nowhere.
Skynet Technologies has a dedicated team of developers who have been strictly adhering to the WCAG and ADA rules. Make your Magento website accessible to everyone including people with varied disabilities through our Magento ADA compliance services. We also offer ADA Compliant Website Design, Accessibility Web Development, ADA Compliance Audit, ADA Compliance Mobile App, and other ADA Compliance Services. We can develop any Magento website, ecommerce website or Magento store or Mobile application an ADA Compliant.
Related blogs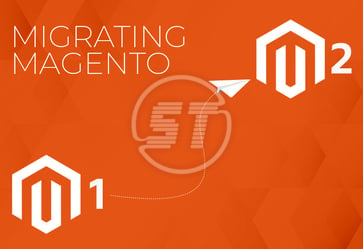 August 12, 2022
Steps to follow before migrating Magento 1 to Magento 2!