Magento CRM Solutions – The Best Choice for your business!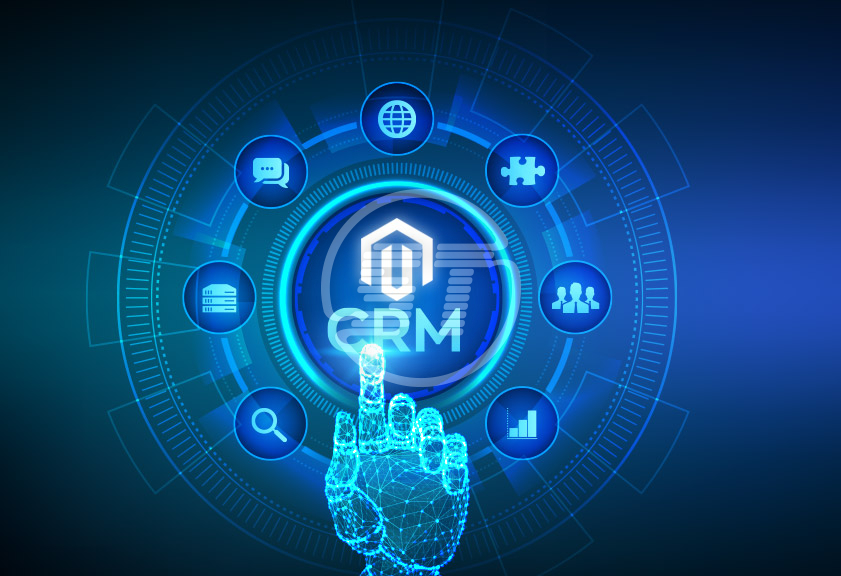 Magento and CRM can combine to spell magic for ecommerce store owners. Let's admit that Magento websites are flawless and robust.
The highly integrable nature of Magento comes as a savior in this scenario. Guess what? You can integrate your CRM software or tool with Magento to compensate for the shortcomings and streamline your business effortlessly. Don't believe us? Here's the ultimate resource to clear your doubts. Stay tuned!
What is Magento CRM?
Customer data is crucial in an online retail website. You can derive meaningful insights from them and enhance your business in multiple ways if you can well-manage consumer datasets. Furthermore, you can even offer personalized products to shoppers by analyzing their preferences with ecommerce data. However, such a task can be highly challenging with platforms like Magento.
We all know that Magento integrates to third-party platforms conveniently. On that note, it can assimilate CRM software to provide you with a holistic view of customer interaction in your ecommerce store. So, Magento CRM can bring a better view of consumer data for your business and lead you to frame efficient strategies.
All in all, such a connection removes the shortcomings in Magento and makes it more helpful to your retail business. You can streamline your store according to customer demands and bring better outcomes to your doorstep.
Game-Changing Benefits of Magento CRM Solutions
Magento CRM Solutions can be the best decision for your online storefront. Just as the amalgamation streamlines your business, you can gain higher revenues and awareness among your customer base. But how does such a small integration bring so many benefits? Or, more precisely, why should Magento CRM solutions be the best choice for your firm? Here are some jaw-dropping reasons.
Cater to Customer Demands Efficiently

Customer expectations and demands are the two most unpredictable aspects, as most Magento-driven ecommerce businesses report. However, it's a myth! You can excel at both aspects by organizing, managing, and analyzing customer data on Magento. But how can you do so?

You can efficiently cater to consumer expectations by integrating a CRM with Magento. That's it! Your team can better manage data and get a comprehensive view of your store by viewing all data collectively. Also, you can predict individual behaviors and bring personalized offerings to the table to enhance your sales dramatically.

Make Your Sales Department More Efficient

Ecommerce ventures grief about inefficient and error-prone sales departments, regardless of their expertise. Consequently, your retail firm fails to engage with customers and leads in time. What's the impact? Your consumers bounce off and shop with your competitors. Isn't it a nightmare?

You can keep such unpleasant times away from your business by integrating a CRM with your Magento store. Such a blend will provide your sales and customer service with more transparency into store traffic data. So, sales errors get reduced, and you can access an optimized workflow.

Integrate Magento CRM, Reduce Overall Losses

Magento CRM provides a holistic view of your online ecommerce store. What does that exactly mean? Essentially, it implies that you can better organize and shuffle customer data to extract meaningful information from them. In other words, you can watch over your business comprehensively.

Such an eagle-view offers better see-through into your operations and workflow. So, you can well-analyze the flaws that lead to losses and take action against them. Yes, it's that easy! Indeed, Magento CRM solutions can take your business to perfection and precision.

Reports to Blow Your Mind!

The Magento CRM gives you better chances of analysis and generation of game-changing reports. You can take up the ecommerce sales data, customer dataset, and much more to generate reports that hold deeper insights into your business performance.

Furthermore, you can use these reports to devise effective strategies and plan your business for optimum outcomes. Also, you can understand customer expectations from your venture. Another surprising fact! You can segregate the likes and dislikes of the customer base and work harder to please everyone equally.

Gain the Forecasting Power

Better data management often leads to predictive analytics. The Magento CRM helps to organize the customer and sales data of your online retail store, as you already know. Such a configuration retains essential datasets and saves them from getting destroyed or lost.

Finally, you can subject these data to predictive analysis. The insights gained will inform you of the possibilities that might arise in the future. So, you can plan the necessary actions and remedies and recover from losses, if any. Also, these insights let you entirely dodge losses and emerge triumphant regardless of the industry turbulence.

Lead the Industry!

What's the benefit of performing better at everything? It gives you the ability to lead the industry like no other ecommerce brand. The Magento CRM solutions offer you efficiency in multiple parameters and allow you to stay ahead of the competition at any point in time. Also, you can foresee the future and strategically plan your steps to retain the market dominance without any difficulties.
Although lesser-known, the Magento CRM solutions can be a groundbreaking move in your business. You can unlock several features for yourself and excel at multiple industry parameters simultaneously using such integrations. Such a streamlined online retail venture witness's better profitability and sales effortlessly. So, as you can see, Magento CRM solutions can bring significant changes to your web store and invite projected growth opportunities for your business.
Being the best Magento development agency, Skynet Technologies can assist you with seamless Magento CRM integration and post-operation support for an eternity. Our team has extensive experience in using the Magento platform and creating jaw-dropping web stores on it. Also, our developers are highly familiar with a wide array of integration and connections on Magento. So, do you wish to integrate your CRM with Magento? Here's your ultimate opportunity! Connect with Skynet Technologies now!
Related blogs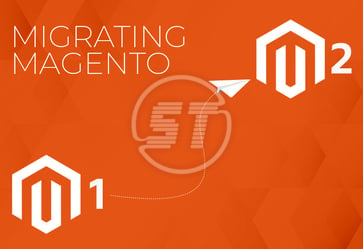 Steps to follow before migrating Magento 1 to Magento 2!