Magento Customization – The Right Choice for Building a Perfect Customer Experience!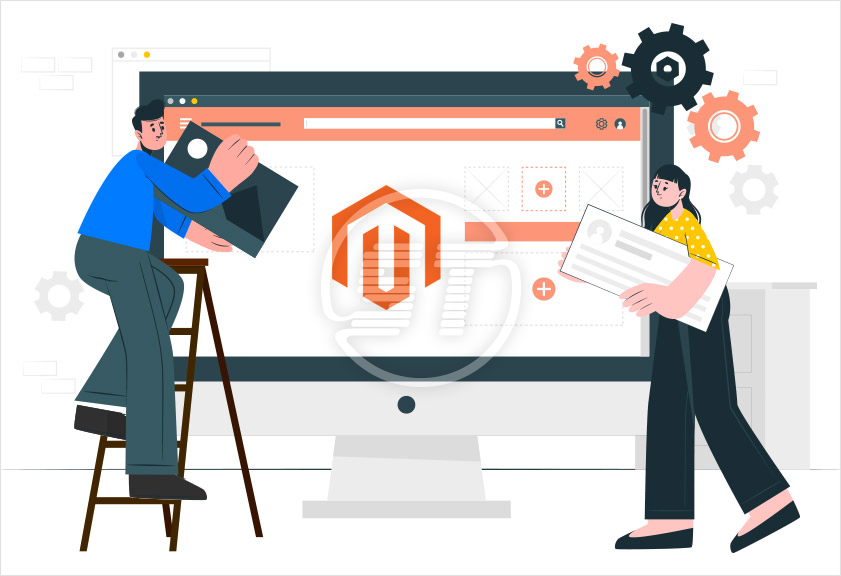 Can we all agree that customers are at the top of an ecommerce venture's priority list? Every action taken by an online retailer aims at gaining new clients or nurturing existing ones. So, as you can see, ecommerce primarily revolves around pleasing the consumer base in a thousand ways. Or, more precisely, online retail businesses give the highest value to building a perfect customer experience on their Magento-driven storefronts. How do they do so? The answer is Magento customization, simple!
Do you wish to customize your Magento website and foster enhanced CX? Here's a goldmine for you if it's a yes! We'll walk you through some clever hacks to personalize a Magento store and drive more sales with improved customer experiences. Stay tuned!
How to Build a Perfect Customer Experience with Magento Customization?
Focusing on customer experience can 2X your revenue in just 36 months!
This striking research took over the ecommerce industry like fire. Consequently, more Magento-based websites began investing in offering a higher customer experience. And Magento customization became the right choice in gaining an upscaled CX.
So, prioritizing customer experiences using Magento customization can be a game-changing plan for your web store. Here's how you can do so!
Better Navigation, Higher Customer Experience

A customer lands on your Magento website and finds a gamut of offerings accumulated on the platform. So far, so good! But what if he couldn't find a specific product on your ecommerce store? Or, what if he couldn't navigate to the desired product effortlessly? Unfortunately, the customer will bounce away from your business and shop with your competitors having better navigability on their online stores.

That's a nightmare for a retailer. So, attend to store navigability in time, improve customer experiences, and retain the traffic that visits your business. Below is a list of do's to enhance navigation through Magento customization.

The homepage of your Magento website leaves the most lingering impression on your viewers. So, you require customizing the homepage at the earliest.
Ensure that the homepage reflects your brand values and unique selling points.
Showcase new arrivals, rewards, sales, and discounts on the homepage banners to attract more eyeballs towards targeted pages.
You can create labels to classify products on a variety of aspects in your store.
Use a sorted and organized Magento theme to impart more interactivity to your Magento shop.

Think About Allowing Data Access to Your Employees!

Letting your employees peep into your Magento store data might sound risky. But strategic access can change the game of acquiring and retaining leads. Some departments in your online retail business as sales executives, customer support officials, and the Magento customization agency can benefit from looking into customer data on your Magento-based website. However, practicing restrictive data access is the safest move.

Are you wondering how to strategize data access on your storefront? Here's the drill! Magento offers a gamut of roles and permission-setting options on your website at the back-end. So, all you need is to create appropriate Roles and provide limited access to customer and sales data to the respective departments in your company.

Fine Tuning Searches on Your Magento Website

Yay! We have come to the next checkpoint in our Magento customization journey. It's called fine-tuning the search option in your Magento online store. Better customer experience is directly proportional to the efficiency with which shoppers find their desired products on your platform. Understandably, it depends on the search button that you provide in the UI!

Luckily, you can harness some extensions to integrate classic product searching features into your Magento website. Available plugins like Celebros Search and InstantSearch+ can streamline your website for the highest CX. Also, you can invest in advanced searching algorithms by collaborating with an experienced Magento customization company.

Streamline Your Fulfillment Workflow

Think as Magento shoppers for a while! Would you prefer delayed shipping? Will you be okay with lost orders? Or, how would you react if the ecommerce business denies a return? Undeniably, you will never engage with the retailer again in your lifetime. So, fulfillment workflow plays a crucial role in determining the CX with your Magento store.

All you need is to customize your website to fetch better order details and manage purchases efficiently. Luckily, Magento lets you do all of these either alone or with the help of extensions. Besides, you can integrate the logistics details into your Magento platform for improved order tracking and risk management.

Do Not Forget About Checkouts!

Aesthetics and fulfillment are necessary but never sufficient until optimizing the checkouts. The ultimate customization to your Magento website is refining the payment process. Do you know that many shoppers do not pass the sales funnel due to a challenging checkout scheme? Yes, that's true! So, streamlining the transactional workflow is a mandatory parameter to drive a higher customer experience.

How do you optimize checkouts on a Magento website? Luckily, Magento offers numerous options to design better shopping carts with order summary, one-tap payment process, and smooth billing to mesmerize your audiences. All in all, an able Magento customization will ensure no shopper returns disappointed by troublesome checkouts.

Worship API, Register Better CX

Many Magento store owners forget to focus on website API and miss out on several groundbreaking opportunities. The highly integrable Magento API allows you to connect CMS, data visualization tools, and even analytics platforms. Consequently, you can get a holistic view of your business and identify aspects that require more attention on your Magento website. Check it out!
Magento customization is the most undermined weapon to ace the ecommerce game. However, the above points might not be as easy as they sound. You require Magento customization experience and expertise to tweak your online store while offering a better experience at the end of all iterations. Does that mean modifications aren't your game? Hell no!
You can connect with a high-end Magento development agency like Skynet Technologies to enable optimum CX on your ecommerce venture. Contact our team to try our proficiency now!
Skynet Technologies is leading Magento Development Company provides bespoke Magento Development Services including Custom Magento Web Development, Magento Shopping Cart Development, Magento UI/UX Design Services, Magento Theme & Extension Development, Payment and shipping Integration, Magento Migration Services, App Development, Module Development and much more for any size of Business. Our Magento Developer can build a custom Magento theme with a user-friendly UI/UX, W3C standards, and cross-browser support.
Related blogs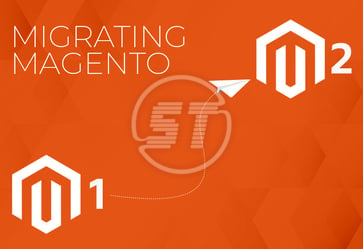 Steps to follow before migrating Magento 1 to Magento 2!