Top Compelling Reasons to Migrate from Shopify to Magento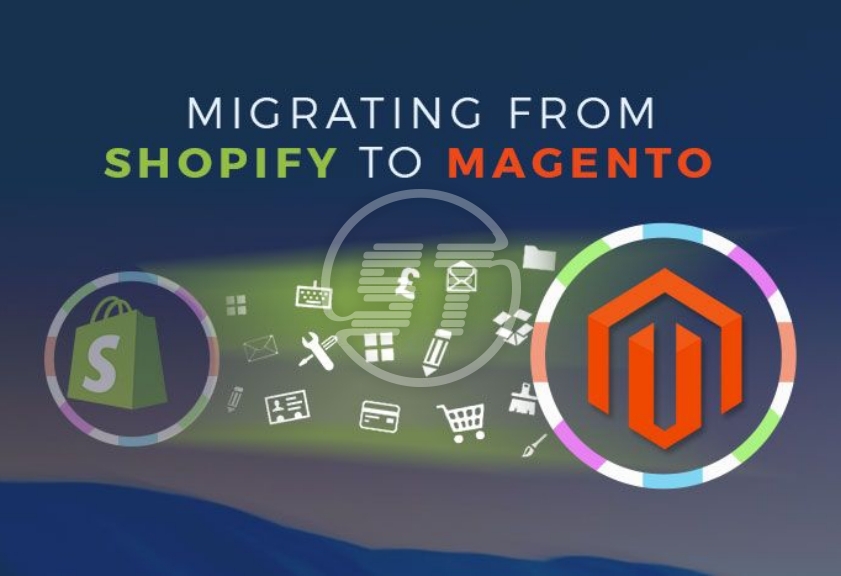 If I ask you what is the most important thing that you focus on when you think of building an ecommerce website? Without a doubt, you would answer that choosing the right ecommerce platform for creating an online store as the whole fate of your business would be based on this. Choosing the right platform for your ecommerce website is incredibly important for you to set up the stage for your business to thrive. However, no technology is stable and to stay ahead of the curve, one should constantly evolve as per the customer's rising expectations.
So, if you own an ecommerce store based on Shopify at present and there comes a point where you look for options to improve your website performance, boost the traffic to your website, increase the sales, and optimize the speed of your online store. Undoubtedly, Shopify Development is a top-notch platform and if you are planning to move, you would want to migrate your current store to a more feature-rich and powerful platform like Magento. Magento currently holds a market share of more than 25% and stands at a prominent position among the global ecommerce platforms.
So, if you are a Shopify owner and contemplating Magento for Re-platforming, in this article, we will provide some compelling reasons for migrating from Shopify to Magento. Let's dive in.
1. Out-of-the-box functionality
Shopify and Magento are two of the most powerful platforms that have a lucrative set of desired ecommerce features and support functionalities. However, Magento has an edge over Shopify when it comes to providing a few significant features that Shopify doesn't have. Magento provides multi-language support, unlimited inventory size, coupons, and discount codes. Both Magento and Shopify can be easily enhanced by adding certain extensions from the corresponding store. However, Magento is the clear winner with more than 5000+ extensions both free and paid.
2. Unlimited Customization
Shopify is a SaaS business model and is limited when it comes to visual customization of the online store. The Shopify themes are limited in number, say around 100. This acts as a limitation as you can only go for basic modifications through theme settings and more advanced customizations through the theme editor tools. On the other hand, Magento is an open-source platform with unlimited possibilities for making modification and customizations. With hundreds of themes, Magento offers a great deal of diversity for you to choose from and use them instantly.
3. Third-party Integration and extension
Shopify support around 200 extensions while what Magento supports is totally unprecedented and it is more than 5000 extensions. Of course, they are a tad complex but they offer the functionality you need to get your e-shop running. When you work with Shopify extensions, you need to pay the amount in fixed small amounts and you have to do that on a monthly basis. For Magento extension, there will be just a one-time fee. Monthly operating costs will increase if you have to go for recurring monthly operating costs.
4. Business Models
Magento comes in 2 versions - Open Source and Commerce. The open-source edition or the community edition is totally free and can be used by anyone. If you have a large store, you can go for a commerce edition that has many more powerful features like indexing, backup, caching, inventory management tools, etc. So, when you decide to migrate Shopify to Magento, you will have the ways for implementing migration smoothly.
5. Advanced Customization Options
Magento provides a multitude of customization options like multiple languages, multi-currencies, different prices for different customer groups. The store owners will also be able to multiple stores and manage them from a single admin panel. Magento helps you to create multiple international ecommerce websites. You can offer localized brand experiences across multiple websites and quickly customize like breaking into new markets faster, global expansion, etc. Different prices across stores, different base currencies. different payment options, shipment options, different tax classes, and different customer accounts per country are some of the options you can have with Magento.
6. Magento Community
Magento boasts of a large community and also rolls out new regular updates every few months. The newer versions will be fully packed with many new features, improvements, and bug fixes. Besides, you can also benefit a lot through the extensive technical support from the robust Magento community.
Shopify to Magento Migration Process
Now that you know the benefits of Magento over Shopify, you need to choose the method of migration which comes down to the experience and expertise plus the amount of time you can dedicate for the entire process. You can migrate your Shopify store data to Magento in 3 different ways -
Migration of store data manually
Use third-party migration app
Migration process may seem a bit tedious, and complex given the necessity of the technical skills. It all depends on the method of migration you choose. Manual migration is usually time-taking and often monotonous and there is a mistake of running into serious mistakes like some data loss and duplication issues.
You can also go for third-party migration apps that can be used for facilitating the migration process. This involves a lot of automation methods, and it is faster. You can break it down into multiple steps and ease the process of manual migration.
If it seems overwhelming and time-consuming, you can hire a Magento developer who will perform the migration process on your behalf. It may be quite expensive, but you can achieve fewer problems with migration accuracy. You can outsource it too the Magento development company like Skynet Technologies. We have an abundant in-house talent who have vast experience in Magento platform and can help you migrate seamlessly.
Conclusion
No need to mull over anymore, Magento Ecommerce development is one of the most advanced, flexible, scalable, and feature-rich service that meets and fits your business requirements. It is also popular, open-source, and provides multiple customizations features as per the specific business requirements. It also supports a wide variety of third-party extensions providing you to expand your online store's opportunities.
Related blogs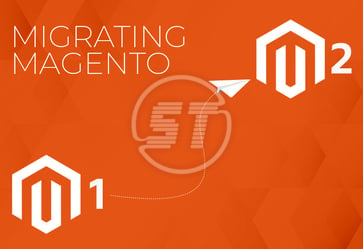 Steps to follow before migrating Magento 1 to Magento 2!