The Complete OpenCart Maintenance Checklist to keep your online store up to date!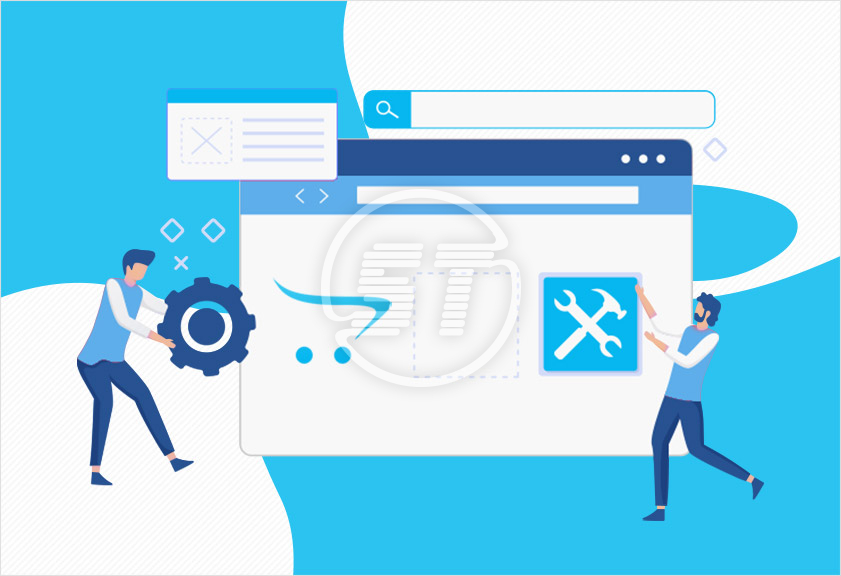 The popularity of the ecommerce stores is on the rise and has given a thrust to platforms like OpenCart. OpenCart is a premium ecommerce store management system built using PHP and MySQL. It has many ecommerce functionalities integrated into it and hence widely used today. As much as design and development, maintenance services have also become an inevitable part of any business success strategy. Running any website without proper maintenance services in place is really a daunting thing and likely to slide your site to obscurity. OpenCart maintenance services bolster your ecommerce websites by strengthening the functionality and improving the performance.
For instance, when any major upgrade is in the offing, you don't want your customers to access your website as it may cause some disruptions that mar the credibility and usability aspects. It would be best if you temporarily take down your website before you make sure that everything is perfect and bug-free. OpenCart also lets you activate the maintenance mode when you perform routine maintenance operations on your store. This way your website visitors would know the status and they can browse the product catalog and continue their shopping post-maintenance. But as an administrator, you would have full access to your website and you can perform any updates, make changes to your website or product catalog easily.
To avoid any unforeseen and shocking issues that affect your website performance, there are few actionable things you should do to maintain the health of your OpenCart website.
Optimal Bandwidth
Bandwidth is the amount of data your web server has sent and received in a calendar month. Expect the unexpected traffic surge during a holiday or festive season. You never know when customers flock to make a purchase, so you need to be geared up for any unanticipated spikes in the traffic. So, you need to make sure that you have the bandwidth to cater to the needs of all the customers who make a visit to your store. You can either check with your host or do it yourself by checking the amount in the cPanel. You need to maintain at least half the bandwidth if it's mid-month unless you've planned any bulk marketing campaigns. However, if you see that you overreached the limits, then the best thing to do is probably to upgrade sooner than later as many hosts usually cut your website off without any warning once you hit the limit!
Server Upgrades
You make sure to fix any issue that might arise when you perform an upgrade. While performing the upgrade, make sure you take the help of a professional agency that ensures minimal downtime. Your website should be up and running sporting new features and functionalities that improve conversions. It is advised to go for an update regularly to avoid any hassles down the line. Doing anything hurriedly in the eleventh hour could spell trouble for you. Sometimes, you may also need enhanced functionalities or features to cater to the growing and evolving needs of your customers. In that case, there are ready-made plugins that save you development costs and time. When you add new plugins, sometimes, some database related disruptions could arise. Make sure there are minimal disruptions by quickly resolving them.
Security Updates
Even the best players in the market are prone to cyber-attacks and none were spared if we look at history. So, you can't be assured of fool-proof security even with your best efforts. Constant and round-the-clock monitoring is mandatory to safeguard your website. There are some old and new enemies lurking around to break your site and cause some colossal damage to your website. Believe it or not, with hundreds and thousands of competitors around, once there is a security breach, your credibility takes a nosedive pushing even your repeat customers to your competitors. So, part from building websites with all the security measures, you need to make sure there is an automated backup from time-to-time. You should also stay on top of all the security upgrades. Even a minor security patch shouldn't be ignored.
Error Logs
The latest PHP versions are usually better and more professional in delivering faster and secure websites. They also become quite stringent at catching any anomalies and errors in the code which results in generating a mammoth error log with a lot of warnings and error messages. Usually, developers don't drop everything and rush immediately to address every message that is recorded in the log. They usually have a specific time to work on various issues unless it is highly urgent and important. However, the main concern here is that sometimes, your website may break down due to insufficient disk space. So as a part of routine maintenance operations, you need to have an eye on the size of the files in the error log at /system/logs/error.log.by using any FTP client of your choice. In an ideal scenario, it shouldn't cause any issue unless it's over 10MB. So, in such cases, you can rename it to a new name so that new errors would be logged on without any issue.
Disk Space
Your OpenCart ecommerce store would be using the space on the web server in the same way as your files and folders are located on your desktop. However, unlike your computer, it won't probably pop up the notification messages informing about the low disk space. Before you even realize the issue, colossal damage could occur with site disappearance. And it is a myth that only when you scale your product list and categories that the disk space gets filled up. There are numerous day-to-day operations like session files, backups, error-logs that could push the disk space over the limit and may cause memory issues. So, it is important to periodically check how much disk space is available for you and how much you've used. The recommended limit would be 50% of the available space and the rest 50% should be empty. Even if you run a backup, then it is advised to compress the file sizes so that they fit into that space.
Miscellaneous
Hosting Fees - There would be some mechanisms in place to notify the website owners, however, if you miss them by any chance, most web hosts have automated software that takes the website down if there is a pending invoice. To avoid any such surprises, you need to be aware of the payment information so that you can complete it promptly.
Domain Name - Just like the hosting fee details, you need to make sure to make a prompt payment before your domain expires. This would affect your SEO score and hurts your brand factor also.
Server IP change - Although this is a rare phenomenon, there are slight chances that your host may need you to change your IP address. This usually happens if your domain name is registered elsewhere and doesn't point to the current host server. This can be done quickly if you keep an eye on the emails from your host.
SSL Certificate - All hell breaks loose if your SSL certificate expires as this is likely to take your site down or give you some chills by jeopardizing the security of your website. So, it is always best to know the expiration details.
Skynet Technologies is one of the best OpenCart maintenance services providers that ensure an uninterrupted and consistent performance to the customers. We have a dedicated team of highly proficient OpenCart developers who bring in their rich experience for maintaining your OpenCart store with full efficiency. We make sure that your ecommerce websites deliver uninterrupted uptime performance. If you need cost-effective ecommerce store maintenance solutions, contact our team today.
Related blogs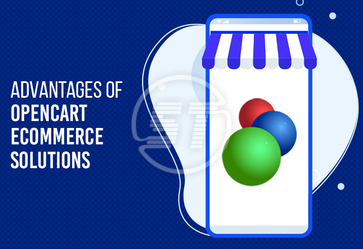 Top Advantages of OpenCart Ecommerce Solutions!