Top OpenCart SEO Tips to get Rank Higher on Google Search Engine!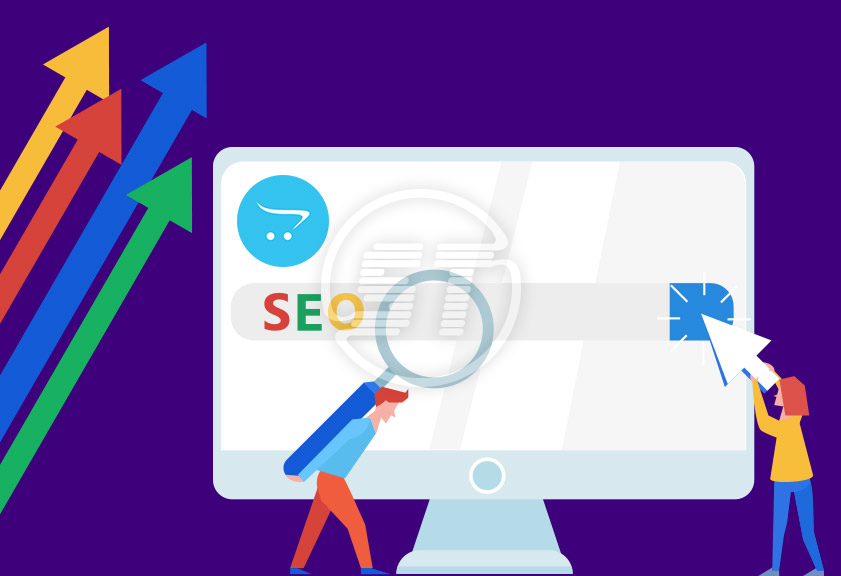 OpenCart is an all-in-one open source ecommerce platform that allows entrepreneurs across the globe to build and kickstart their digital marketplaces. With a plethora of features, themes, and plug-ins at your disposal, you can tailor your store as per your unique specifications. Once you set up your OpenCart store, you need to find a way to cut through the competition and crank up your store to the top rankings on search engines.
Organic traffic is often the most consistent and highest converting traffic for many ecommerce websites. This is surprisingly larger than social media traffic, referral traffic, and paid search traffic. That is the reason why business entrepreneurs are not hesitating to invest in brilliant SEO companies who have extensive experience in finding the right methods of influencing and driving the targeted traffic.
Here, we are to look into how OpenCart SEO can help you realize the full potential of your OpenCart store and grab some eyeballs.
Keyword Research
Finding the right keywords is the foundation stone of any SEO strategy. You need to conduct thorough keyword research that reflects the current trends and competition. Research on what your industry niche, what your target audience searching for, how your competitors are building their content around the keywords.
Competition is usually stiff for any niche and in order to make a dent in your line of business, you need to pick the right long-tail keywords. This is an extensive process but totally worth the effort as you build the capabilities to create the right content.
OpenCart Theme
You can pick the ready-made OpenCart themes which have clean code and thereby speed up the development of your digital marketplace. Even before you pick up the OpenCart theme, you can also preview to make sure that the theme is not creating any negative impact on your SEO. Some of the themes may speed up the website building but may fare badly when it comes to search engine rankings. So, you need to tread carefully while picking the theme for your ecommerce store. It is also advisable to choose newer templates which may be well-equipped and meet the current running standards. The older themes might still be using obsolete technologies and slow down the store. It may also affect the rendering of your store on mobile phones or modern browsers. The new OpenCart themes have full capabilities to be mobile responsive and cross-browser compatible. This thereby improves your SEO quotient.
Content
As they say content is the king! Even with the right keywords, if your content is not creating any impact on your website visitors, no amount of keyword research would give you a bang to the users. You need to create engaging content that captivates the attention of your visitors and turn them even into your potential customers as they find you to have the authority in your line of business. Write the product descriptions, titles in an effective way that can entice your prospects and turn them into your loyal customers.
SEO configuration
There are several other things you can do to boost your OpenCart SEO like adding meta keywords wherever possible. This helps the search engines to index and crawl through your pages, identify the right content that users are looking for, and display that. OpenCart allows you to target the right keywords on your Website URL, optimize the title tags, meta description, all of which should be of an optimal length and relevant enough to reflect your product or services. You should also focus on following the best practices like optimizing the header tags, page content, using alt tags, all of which make it easier for the search engines to dynamically crawl through your website and maximize your chances of higher rankings on search engines.
Building Link Structure
Complex internal link structure would hamper your search engine rankings. How your webpages are linked to your website determines how the search engines see your OpenCart store. The link structure in OpenCart SEO is usually friendlier in order to maximize your keyword rankings. Some of the ways in which OpenCart owners can improve the website structure are displaying the most relevant products on the homepage, create internal links from one page to the other, list and link the related products, and include the category pages in the main navigation. These improve the ease of navigation for the customers.
Avoid Duplication and Canonical URLs
Any duplicated content on your OpenCart store can be penalized by search engines. Try to provide a unique product description for each of your products and services. Don't resort to copy-paste practices as your search engines have the cognizance to identify the duplicated content and it can be an overkill.
Also having the same content on two different pages on your web store leads to duplication issues. Canonical URLs inform the search engines about the duplication of the content, having multiple pages with the same content, and represent the master copy from which the content is duplicated. This would badly hurt your search engine rankings as Google doesn't index such pages.
Optimization Issues
Speed is a killer. If your product pages load at a snail pace, the potential customers would drop off and you may end losing a chunk of your business revenue. Improve the page load speed by optimizing the product images, media content, compress the size of the product images, use alt tags. Search engines prefer faster websites over slower ones. There are numerous ways to do this - like using a caching solution for your OpenCart, finding the right hosting provider that can boost up the speed of your store, adding SSL to your ecommerce store, and more.
Plugins
There are also ready-made SEO plugins that you can install on your OpenCart and they would handle all the SEO tasks like rich snippets, cron automation, URL redirects, on-page SEO, and more. For instance, you can easily integrate Google Analytics and other Google webmaster tools that can help you in the identification of the elements on your website that are highly engaged with the customers. There are also third-party SEO plug-ins like SEO module pro, advanced SEO pack, and more that can boost up your SEO.
Wrap-up
When compared to other digital marketing channels, SEO tends to be one of the most profitable solutions that reap benefits for a longer time. A good SEO agency also stays on the top of the trends and understands how the search engines like Google, Bing, Safari are constantly evolving and changing the SEO guidelines. Skynet Technologies has a brilliant in-house SEO team who stay up-to-date on any changes rolled out, and you can leverage our OpenCart SEO Services to improve your rankings on the search engines and enjoy the knock-on benefits like improved conversion rate and business revenue.
Let's Find out and Discover More Opportunities for Your Business Website! Click the button below and we would get back to you with a brief SEO audit of your website.
We provide OpenCart ecommerce solutions to fuel your business with enterprise level capabilities and keep your customer coming back! Skynet technologies always strive to remain updated to the latest SEO updates to keep the website or store on Google, Bing, Yahoo and another search engine approved. We have a bunch of creative and qualified internet marketing professionals having years of expertise and capability in developing the right strategy for SEO, Social Media Optimization, SMM, SEM, PPC, Affiliate Marketing, Email Marketing, Content Marketing, Google Shopping and more to hit the millions of minds!
Related blogs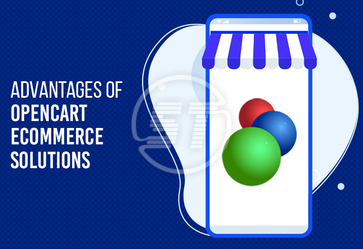 Top Advantages of OpenCart Ecommerce Solutions!