How SEO citations improve local business website visibility and rankings?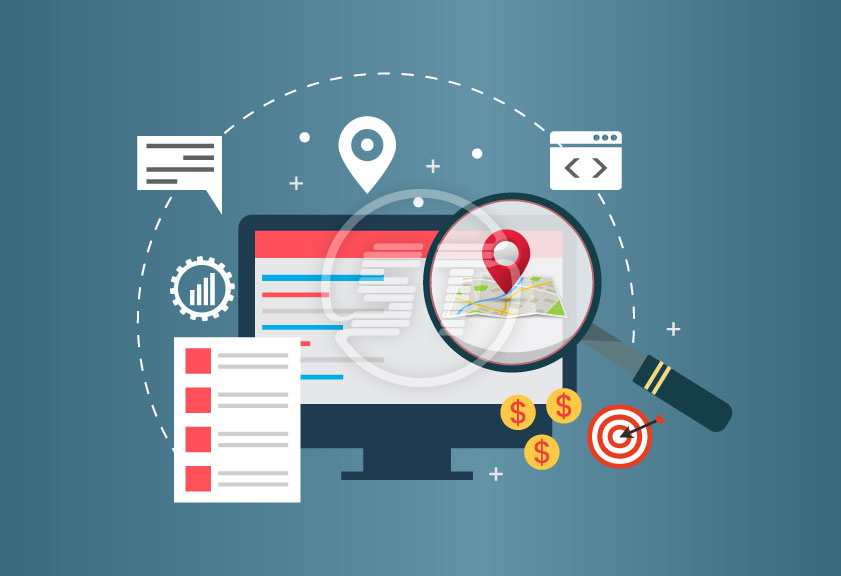 Amidst intense digital competition in every industry, local businesses ought to work proactively to stay ahead of their competitors. They have to put their best foot forward to attract their relevant audiences and thereby local SEO is crucial for them. They must define and execute correct strategies to improve their digital visibility and ranking.
One crucial facet of local SEO needs special attention is SEO citations. If those are used properly, the citations can work in favor of businesses and help them stay at the top of local search engines.
Let's understand SEO citations, how they help growing business locally, and what are the best practices of using them.
YOU MAY ALSO LIKE: Benefits of local SEO
What are SEO citations?
Citations are nothing but your business's name, address, and phone number mentioned in search directories and third-party websites. Jointly they are called NAP. It is basically conveying information about your business to search engines so that search engines will help your brand to appear for relevant queries and more people will visit your stores.
Google and other search engines assume citations as a sign of quality and consistent content and thus crawl your business website on time and provide a good ranking. Also, people do not take only help from Google for local search; instead, they go to Yelp, Yellow Pages, etc. Therefore, your business citation in these channels is important.
The quality is important for local business citation. The citations assist in building the trust of your business's legitimacy among search engines, they ultimately influence your business's local search rankings.
Types of citations
1. Structured citations
These are the common citations found in directories and listings wherein proper written NAP and other details are mentioned. Google My Business, Yelp, Bing Places, etc. generally have structured citations.
2. Unstructured citations
Such citations are informal mentions in blogs, articles, and social media without your business's complete NAP. Though these citations are not formal ones, but they are useful for brand awareness.
Citations are analysed based on:
Consistency.
Quality/authority.
Quantity.
Enhancement/completeness.
How do SEO citations assist in boosting your business's local digital presence?
Google confirmed that citations as one of the important ranking signals. Citations help in improving SEO and hence your business's digital presence, here is how:
1. Citations help businesses to rank higher in the search engines
Google has suggested that,
"Local results favor the most relevant results for each search. Businesses with complete and accurate information are easier to match with the right searches."
Citations are the prime signal whether the key business information is right, and the location is the relevant answer for a searcher's query.
2. A significant reason behind more traffic
Citations in renowned directories and listings ultimately make your brand name more visible and when more people visit your store, more conversions will happen.
3. Aid to improve brand awareness
Improved ranking and enhanced traffic ultimately translate into brand awareness. And then a bigger chunk of people starts recognizing your brand and directly searching for your brand instead of looking for other relevant options.
YOU MAY ALSO LIKE: What Is Google Crawling and Indexing?
Best practices for local SEO Citations
To outreach the target audience and capture a bigger market share, citations must be applied in a precisely apt way. So that they will yield your desired results.
1. Consistency is the key!
You must ensure that your business NAP information is consistent and accurate across the channels. If there is a discrepancy in the given information, it will harm your business image and eventually online credibility and visibility as well. Thus, NAP should be similar on each platform you use for citations.
2. Citations must be published on relevant platforms!
Identifying the correct platforms that are industry, location, and target audience specific, is crucial. You must choose online channels and business directories carefully, which represent business industry and reach out to your aimed audience.
3. Citations with complete information!
The SEO citations must contain specific, complete, and useful information. It should include relevant pieces of information like website URL, a short list of best-selling products or services, business hours, customer reviews, etc.
4. Don't miss updating citations!
Citations must be regularly observed and updated regularly whenever required. With time, your business evolves, and its information needs to be updated such as business hours, customer reviews, added products or branches, and much more. Continuous monitoring and updating citations ensure consistency and precision across every channel you've posted your citation.
5. Quality over quantity!
While publishing your business SEO citation, don't look for quantity but focus on quality. It is true that more citations earn more credibility. However, quality equally matters.
YOU MAY ALSO LIKE: Website SEO audit checklist
Tools that assist handle local SEO citations
To manage and streamline citation across the channels, there are tools that ease out your work of SEO citations management.
1. Moz Local
This efficient tool helps you to create, monitor, and update SEO citations by providing you with one centralized dashboard for all channels. Moz Local also provides crucial insights and analytics on citations to know their performance as in if the citation is attracting organic traffic or not.
2. Bright Local
It offers citation management features such as citation building, monitoring, and tracking. Likewise, Moz Local, BrightLocal also provide analytics reports to measure citation performance.
3. Yext
Yext is another efficient citation management tool with a centralized dashboard to handle citations. Real-time monitoring and updates are its noticeable features along with local listing optimization, analytics, and review monitoring.
Wrapping up
Just like any other process of a business, SEO is also an ongoing process. And if the business is seeking to improve local SEO, continuous citation management is essential. By following all the best practices, local SEO citations can do wonders for your business.
SEO citation building and management are the result of a defined strategy and uninterrupted teamwork. Leverage citations into traffic, and conversions with right approach!
If you're searching for a digital marketing agency to enhance your online presence and boost conversions, you've come to the right place. Skynet Technologies, a trusted SEMrush agency partner , offers a range of digital marketing services, including website SEO and local SEO. To request a free quote, simply fill out the form below or send an email to hello@skynettechnologies.com.