The mandatory SEO maintenance checklist to enhance your website growth!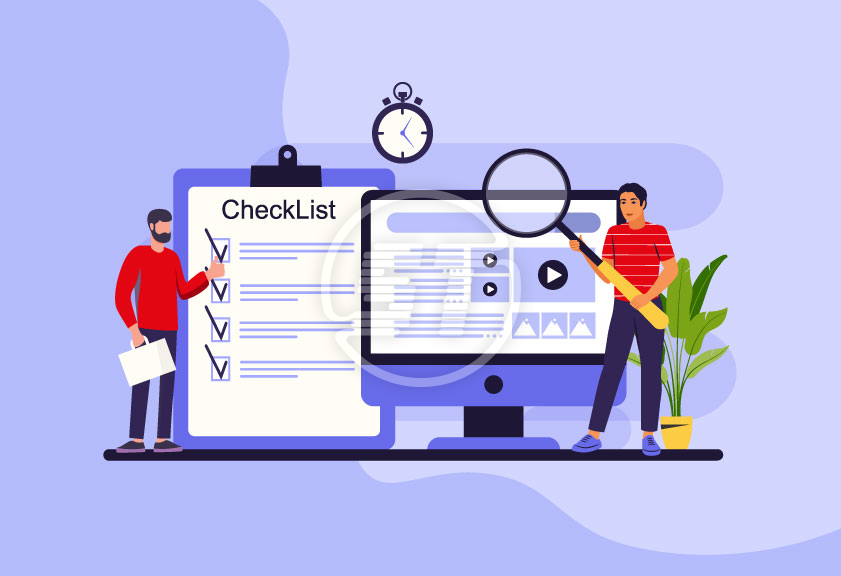 Website SEO maintenance is something that you need to pay attention diurnally. If a website is performing well on search engines, it means the website has not only followed SEO best practices, but its maintenance work goes uninterrupted.
However, without proper planning, you cannot expect an impeccable SEO performance. Likewise, any other facet of a website, SEO maintenance is equally crucial. But the question here is how to maintain SEO regularly without fail. Well, how about keeping a SEO maintenance checklist ready in order to upkeep the website?
Read this article to know the SEO facets that are essential to maintain.
YOU MAY ALSO LIKE: What is SEO maintenance?
SEO maintenance checklist – Why is it needed?
The SEO maintenance checklist with a list of different SEO facets helps to perform several things at specific times to evade any SEO crisis.
Thus, to maintain the website's consistent performance and higher positions in SERPs, the SEO maintenance checklist aids as a handy guide or reminder to keep checking and remediating its different elements.
Moreover, SEO algorithms are not static, they keep changing. Thereby learning new updates and upgrading your resources accordingly is needed in order to maintain website SEO performance.
What to include in a website SEO maintenance checklist?
Other than some important facets or elements of SEO, one crucial thing to do is educate your teams about SEO and its elements. Keep training them on all modern best practices and updated industry standards because with time, small changes get magnified and harm website performance badly. Thus, don't deploy outdated practices.
Elements that need regular monitoring:
1. Evaluate all current metrics
Do you know, which are your SEO key performance metrics? List them all and monitor them in real-time because they keep fluctuating every now and then. For instance, user engagement, organic sessions, keyword rankings, click-through-rate, impressions, Page views, conversions, etc.
These metrics can be measured via Google Analytics and Search Console. They will let you know if your website is not performing well for any metrics to resolve the red flags such as if there is a salient position drop, decrease in organic traffic, or sales volume has dropped.
As soon as you will diagnose these critical issues, you will be able to reverse their negative impacts on your business goals.
2. Track the progress of your SEO tactics
When you design your SEO campaigns, they are expected to fulfil business goals. To chase and achieve SEO high and low-priority objectives, you need updated tactics to apply. The tactics that help in daily, weekly, monthly, and yearly SEO maintenance.
For technical SEO, on-page SEO, and off-page SEO maintenance, you must know what modern tactics should be applied. For instance, content optimization, topic clusters, internal linking, featured snippets, A/B testing, etc. are some tactics that never go wrong. Also, keep checking the impacts of applied tactics and if they are not working right, change or modify them.
YOU MAY ALSO LIKE: Content Marketing Funnel
3. SEO performance reporting
When you track all the SEO key performance metrics and get timely reports, it gives you chances to act proactively and remove performance barriers. Reports comparison can't be done on daily basis, it needs some time to generate concrete data. Thus define a time interval and accordingly keep comparing those reports for different metrics' performances. And if previous months' results are deviated negatively, then rework to update those metrics.
4. Plan in advance
Based on your previous months' SEO metrics and tactics performances and business goals (which might change for some months), plan ahead. Since planning for upcoming months keeps your resources on track and helps maintain the website's performance.
5. Technical SEO audit
Though you actively work to maintain website SEO and try resolving red flags, the website SEO audit is essential. Google Search Console or other tools like SEMrush helps you know technical SEO issues such as website speed, mobile usability, structured data validation, etc.
Similarly, on-page SEO elements like code updates, database updates, plugins or extension updates, duplicate content issues, etc. need timely review. Sometimes, third-party tools or extensions need updates. So, keep auditing these elements and upgrading or removing them is a basic requirement in order to maintain website SEO.
Also, check internal links and external links with time. If there are broken links, fix them and if any external link is not useful anymore, then remove them. Keep evaluating the quality of links, their sources and relevancy, comparison with competitors, etc.
YOU MAY ALSO LIKE: Website SEO Audit Checklist
6. Local listing review
Overlooking local SEO and listings might cause you expensive SEO remediations. Thus, local SEO and listings management is essential, and you must add this facet to your SEO checklist. Keep updating your NAP and other crucial information that needs regular upgrades.
Even if your NAP is not changing, there can be some fluctuating business data that require changes with time.
YOU MAY ALSO LIKE: Benefits of Local SEO
7. Performance review
Measuring metrics like organic traffic, keyword rankings, conversions, inquiries received, clicks, etc. is important to keep eye on the performance, however, it cannot be measure daily. These metrics need to check monthly, quarterly, and yearly basis based on its requirement in SEO.
Moreover, it helps you to readjust your plan for the coming months if result got down; and set your goals accordingly.
A handy SEO maintenance checklist at a glance
Set up your Google Search Console, Bing Webmaster tool, Ahrefs tool, or Google Analytics account.
Set up On page SEO.
Work on website structure, sitemap, robots.txt file, check use of HTTPS, etc.
Ensure the website is crawlable and indexable. Also, it should be accessible and compatible with all browsers and devices.
Keyword ranking review, search intent assessment, content and image optimization.
On-page SEO and technical SEO management including URL setting, meta tags and description, schema markup, links management, duplicate content issue, mobile friendliness, website loading speed, etc.
Keyword cannibalization analysis.
Content Evaluation and Optimization.
Local listing audit and backlink analysis.
Competitors' analysis.
Wrapping up
To achieve business goals and desired numbers, investing in SEO maintenance is mandatory. Proper SEO maintenance leads to business growth for sure. Thus, instead of getting pulled into negative outcomes, design a well-defined SEO process, and focus on each element regularly.
Whether it may be technical aspects or on-page elements, keeping a tab on every single component can maintain your SEO favourably for a longer span. But make sure to do testing & keeping your eye on that after every update or change to keep things balanced.
Achieve your SEO goals with Skynet Technologies, a trusted provider of 360° digital marketing and SEO services. From website audits to technical SEO and custom analytics, we're here to navigate the ever-changing landscape and ensure your online success. Fill out the form below to request a quote or mail us at hello@skynettechnologies.com.