A to Z technical SEO for ecommerce websites!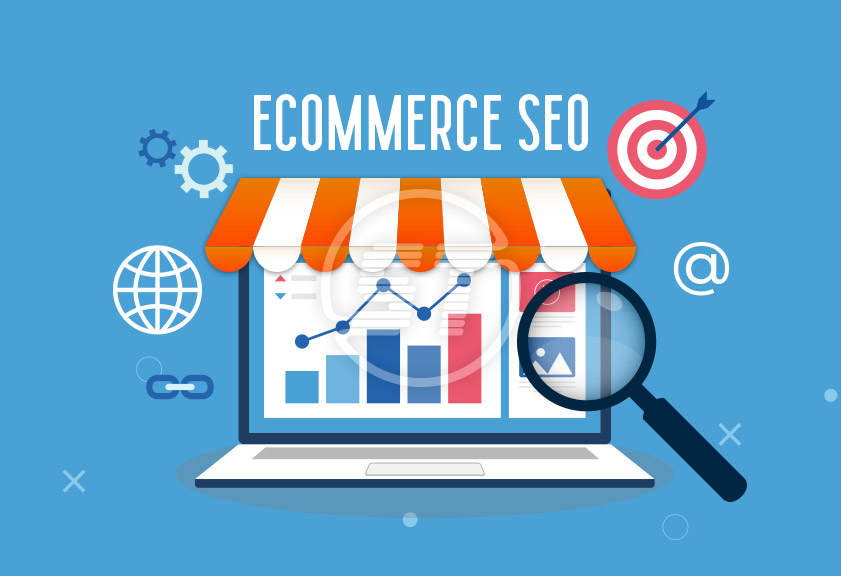 Ecommerce websites are crucial to set up. Along with website design and development, SEO is one of the critical facets that you cannot overlook. Poor SEO implies zero visibility in search engines.
What do you think?
Have you ever seen a website doing well on SERPs and not paying attention to its SEO?
No, not possible!
If you have an ecommerce website, you might be aware of the complications and intricacies of SEO tactics. It requires colossal and uninterrupted efforts. You need a website that is properly crafted with all three types of SEOs – on-page, off-page, and technical SEO.
In this article, we will discuss technical SEO for an ecommerce website.
Tips to boost technical SEO of your ecommerce website
1. Use breadcrumb navigation
Create breadcrumb navigation to implement technical SEO to your website. It is a type of navigation that shows a specific page's path. It is how your pages are organized on your website. For instance, if you sell cricket accessories and you create breadcrumb navigation. It will appear like this:
Home > Sports products > Cricket accessories > Bats
Breadcrumb navigation helps users and search engines to find your pages easily.
2. Work on improving website loading time
While focusing on technical SEO, pay attention to website load time. Though it is a known fact that slow websites lose a significant amount of organic traffic. Users abandon websites if they have a load time of more than 3 seconds.
Google PageSpeed Insights help you to know the current load time of your website. Find out and fine-tune the loading time to improve the website's overall performance. Some tried and tested ideas to improve page load time are
Eliminate redirects
Try to decrease the image file size
Minify CSS, HTML, and JavaScript
Videos hosting on a different platform also work well
Enable browser caching
By applying these tips and improving the backend of the website, you can tune-up your ecommerce website's load time.
3. Try to create a simple and clean URL structure
If wondering how to implement an effective technical SEO for your ecommerce website, create a clean URL structure. It means, the website URL shouldn't have random numbers or special characters that might confuse users. The URL must have a logical navigation path; thus, users can understand what they are going to peruse on the website.
Therefore, when you create the URL, make sure to optimize the URL to make it comprehensive for search engines and users, which will increase your ecommerce website's visibility. You can also use keywords in the URLs.
4. Structured data utilization
For technical SEO, you must add structured data. This method helps you to enhance your product listings to improve the search results of your website for relevant keywords. Structured data increases comprehension of content and helps search engines with a page content's information.
For an ecommerce business, such information as in, Product Name, Rating, Price, Availability, etc. are called structured data. This piece of information confirms that your website has product pages and then search engine assists in increasing your website visibility in more relevant product searches. That will drive more organic traffic to click on your pages and check out your products. The rating stars also attract people, and they show more interest in your products if the products have good ratings.
5. Ecommerce security must be robust
When users purchase products from your site, they share some very sensitive and personal details with you. It is your responsibility to ensure the complete safety of all the information provided by users. And that is why website security is one of the crucial facets of technical SEO. If the website will be fully secure, then people might feel comfortable buying from your website.
Secure Sockets Layer (SSL) certificate is a good idea for ecommerce website security. It ensures that the important data will get encrypted and protected. If the website has HTTPS in a website address and a closed padlock symbol, users will come to know that website is secure for shopping.
6. XML sitemap and Robots.txt file implementation
Technical SEO has these two crucial components for improving ecommerce website SEO - XML sitemap and Robot.txt file.
XML sitemaps are the maps that help search engines to crawl and navigate through your website pages and index the most important pages to rank for relevant search results.
Whereas the Robots.txt file lets the search engine know which all pages of your website you don't want search engine bots to crawl and index. This way, bots don't overload your ecommerce site with crawl requests and hamper the speed.
These two components help Google and other search engines to crawl your site. By +discovering, crawling, and indexing, XML sitemap, and Robots.txt file, help web crawlers to provide better rank to your ecommerce website.
7. Usage of canonical tags
As your ecommerce website grows with time, you move, delete, or replace pages. And you may end up with pages that are assumed to duplicate pages by Google. Canonical tags help Google to understand that a specific URL contains a primary copy of a page. Duplicate content generally is the same content on a similar domain or multiple different domains. If you have similar pages on your website, search engines might get confused among pages and their ranking may get hurt.
Canonical tags help Google to know which page is the main page and to index. There are some places where you must use canonical tags.
Products on multiple pages: If you have some products listed in multiple categories, you should use the canonical tag to choose the main page for that product listing.

Product options: If the products have individual pages for different colors and sizes, canonical tag guides search engines to the primary product listings.

Index pages: If the product category pages stretch across multiple pages, then use the canonical tag to establish the main page.
Technical SEO – Apply rightly and you're all sorted!
Implementing technical SEO to your ecommerce website requires a lot of backend modification and coding work. It is no small feat. One minor mistake can ruin an entire website's UX and existing SEO. Therefore, don't play with codes if not sure. Ask for help and reach out to a professional who can adhere to technical SEO tips and is already a pro in it.
From breadcrumb navigation to canonical tags, each change is critical. Thus, trust the experts only. Great ecommerce store deserves noticeable ranking and to get the top rankings, Technical SEO must be in place. To achieve your business goal, you must focus on the technical SEO of your ecommerce website.
Skynet Technologies is a top digital marketing agency providing 360° digital marketing services for your ecommerce business including ecommerce SEO, content marketing, social media marketing, inbound marketing, and more. Fill out the form given below to get a free ecommerce SEO quote.