Top Ways to Select the Best Magento Migration Company!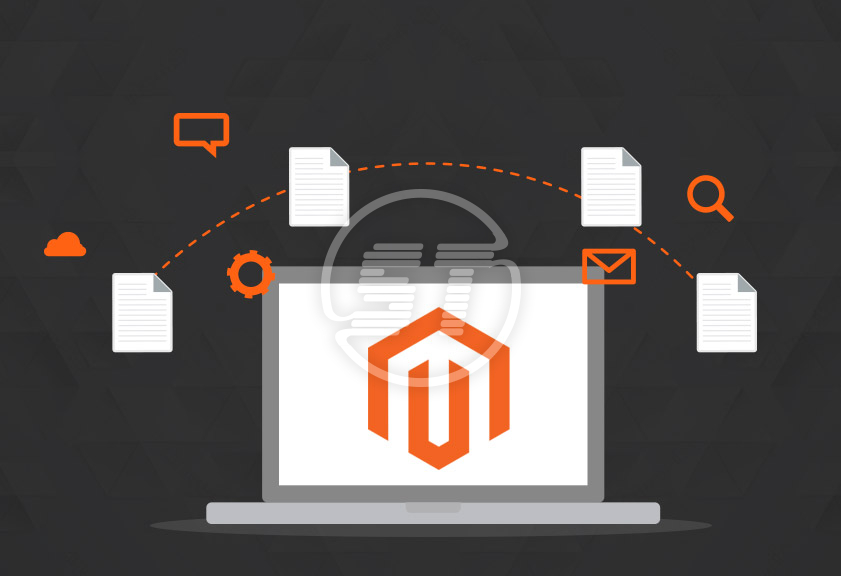 Do you know what makes a digital business successful? Yes, you've guessed it right! It's the eagerness to stay on beat with digital technologies. The relay baton stays with an enterprise that harnesses new platforms and upgrades the existing ones from time to time. Like any other digital product, a Magento website requires updating to the most recent version whenever the company rolls out something new. In other words, you need to migrate Magento to fetch the latest platform offerings for your eCommerce website.
Is that so easy as it sounds? Unfortunately, nope! Magento migration involves shifting crucial configurations, data, and much more collectively. And, a small mistake will affect your site dramatically. So, you need a professional Magento migration company to conduct all processes seamlessly. However, choosing a suitable agency for your purpose can be challenging. Not anymore! Here are the top ways to select the best Magento migration service partner for your websites in the blink of an eye. Keep reading!
Why is Magento Migration Necessary?
Magento needs migration and updates. Okay, but why? What's the need to upscale Magento from one version to another? Let's clear the concept before going anywhere else!
Access to Higher Security

Magento improves security aspects each time it releases a new issue. We all know the massive growth of cybercrime over the years. Protecting your timeworn Magento website from the latest attacks can be a headache. So, upgrading to the latest Magento version becomes a necessity from a security perspective.

More Features, Engaging Websites

Who doesn't want a feature-rich Magento website! Not the out-of-fashion ones, of course. You need to pick next-gen functionalities for your website to create impressive experiences for users. Thanks to the latest Magento that lets you do all these with a modern suite of features.

Mobile-Friendly Approach

Do you wish to miss out on the 54% of shoppers who visit your store on smartphones? A mobile-friendly website is the only option if it's a no! Luckily, you can encounter more mobile-oriented features in the latest Magento versions. Yet another reason supporting migration!

Introducing Hassle-Free Checkouts!

Are you running a Magento web store without seamless checkouts? How bizarre! You require making efforts to simplify payment and associated policies to popularize your venture among the customers. You can get improved payment features when migrating the earlier Magento store to the latest platform.
Besides the above, more points support updating Magento versions at the earliest. Let's head over to selecting the perfect migration service partner if you feel convinced enough.
Incredible Ways to Select the Best Magento Migration Company
Being a risky job, Magento requires experts for its migration. But how do you trust an agency without proof? More precisely, what's the guarantee that a company will conduct the migration without any risks? Perhaps, it's better to roll your sleeves and verify their skills in the following ways.
Do they Speak Magento?

The agency must have high expertise in Magento. Ask the company to introduce you to their Magento migration department, where you can gauge their familiarity with Magento. Remember that you will get more flawless service from a knowledgeable Magento developer.

Seek Experience in Magento Migration

A novice team having no Magento migration experience can be lethal to your campaign. So, always look for experts boasting demonstrated experience in updating Magento versions in the past. That's when your project goes in the right hands!

Robust Support Services Prevail

Say you chose a Magento migration company, and the project went well. What if an all-new problem surfaces after migration? You will have to rush to your migration partner instantly. Grave trouble might arise if the agency shuts its doors. So, you require understanding their support policy before finalizing a migration team for your purpose.

Portfolio Speaks Louder

You require peeping into their portfolio before hiring a Magento migration team. A higher count of successful projects indicates more credibility with the company. So, verifying agency portfolios is a healthy habit, indeed!

How Long is the Delivery Timeline?

Migration is essential, and so, the need to make your website up and running at the earliest. Ask your partner to establish the delivery timeline clearly before diving into the project. Finally, go with a company taking the least time and offering premium services simultaneously.

Discuss the Cost Estimate

Hidden expenses and extra charges can ruin your overall experience with a Magento migration company. So, be well-acquainted with the cost estimate for your Magento updating project. Ask them to provide a hard copy of the cost breakdown if possible, to avoid post-delivery disputes.

Do they Offer Related Magento Services?

Most of the time, a customer requires more services after successful Magento migration. Things will get easier for you if the migration partner offers those facilities as well. So, verify their comprehensive offerings before handing your migration project to the company.
So, these were the points to consider when selecting a Magento migration partner for your project. Let's head over to another relevant concern now!
Do such an impeccable Magento Migration Agency exist?
Now, you might be worrying if such a flawless and perfect agency exists. Luckily, it's a yes! Top Magento migration service companies like Skynet Technologies provide standard offerings to ease your concern effortlessly. Our experienced and proficient team carries your migration project successfully without causing any glitches and blunders. Besides having several successful Magento migration projects in our portfolio, we excel at other related services to uplift your business holistically. Indeed, our team is your go-to destination when considering a Magento migration campaign.
Magento migration is a piece of cake if you have the right partner with you. You need to invest more time and resources when choosing a desirable firm to migrate your Magento products. So, consider the above points and filter out the best firm for yourself. Your website performance depends on the efficiency of the Magento migration company. So, what makes you wait? Work on the above tips and pick the best organization to update Magento in the right way.
At Skynet Technologies, we have years of proven experience and expertise in Magento ecommerce development. With a right transition plan and professional developers, we facilitate a seamless migration from any platform to the latest and secured version of Magento 2.x. Contact us if you are looking for the Magento migration services.
Related blogs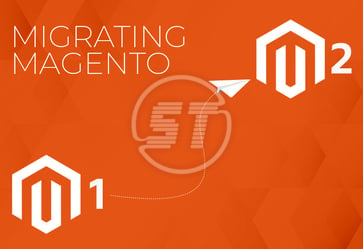 Steps to follow before migrating Magento 1 to Magento 2!