The Ultimate Guide on osCommerce Store Security and Protection!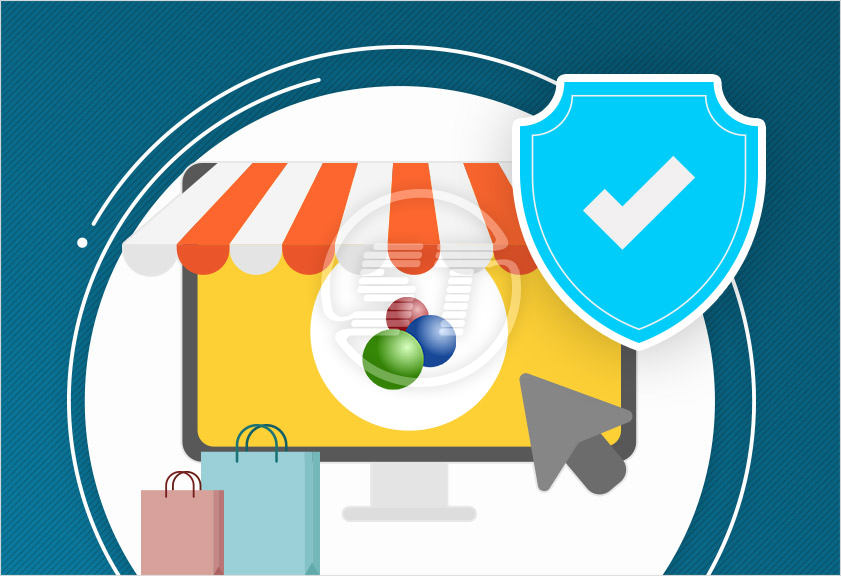 osCommerce being an open-source ecommerce platform is exposed to various security vulnerabilities. It is one of the oldest platforms and has multiple businesses active on it and hence safety is of the highest importance. osCommerce security and protection measures entail blocking and taking off the malicious content that may potentially cause colossal damage to your osCommerce store.
Hackers around the world have been prying to exploit any weaknesses in your osCommerce store and trying to cause colossal damage to your business. Possible actions are they turn your website into a phishing site and commit data fraud, send out spam emails to millions, place any malware code on your site that installs erosive elements on your website, use your web server to hack, and more.
Need for osCommerce security and protection
osCommerce is one of the established ecommerce platforms with various businesses choosing this to be their preferred platform. Given its popularity, it is prone to be on hacker's radar all the time who try to break down the osCommerce system via various mediums like malware, XSS, SQL injections, DDoS attacks, and others. And all these businesses relying on this platform need protection and security should be preserved. It is important to focus on osCommerce malware removal, blocking SQL attacks, without which external parties would enter your webspace and tamper with your content. You can tighten the security of your site by swiftly updating to the secure versions of osCommerce. Any negligence in safeguarding your osCommerce websites would be like a free pass to the trespassers. So, you shouldn't ignore or make security an afterthought.
Benefits of osCommerce Security and Protection
osCommerce security and protection measures safeguard your website against any PHP security flaws. They also help in securing your business by offering intense security to your website. You can also secure your content by osCommerce security services by preventing hackers from tampering with it. This elevates your brand presence and builds trust among your audience. The financial savings are massive with proper security measures. There would be uninterrupted business throughout the day and your customers would also have a great shopping experience.
How Can You ensure osCommerce Security?
osCommerce web stores are prone to security attacks if adequate care is not taken. There are numerous reputable sites that are infected with malicious code, spam, iframe viruses, and raise security requests. Whenever there is a security breach, you need to swiftly fix the issue if you don't wish to lose out on your customers and search engine rankings. You need to have 24*7 safeguard mechanisms that protect your website.
Some measures harden the osCommerce store security and help prevent your web store from becoming a victim of a brute force attack.
Stay Up-to-date - Your osCommerce CMS should be up-to-date. All the plugins and modules should be updated and safe. Some of the plugins have security loopholes and they need to be avoided if you wish to avoid security complications.
File Permissions - To prevent unauthorized and external third-party incursions and malware injections, we recommend assigning 444 or 644 file permission types.
Manual Tests - Check if there are any .php files in your image's directory as osCommerce doesn't store any .php files in it. Further, test if there are any suspicious admin users on your website by checking the configuration settings in the administrator's option.
Run safe scripts - Remove any vulnerable scripts off your site. Add a site monitor script to trace any undesired changes in your store. You can also add a script to trap and lock the hacker bots. You can also build a custom script to lock and unlock any website from accessing your files.
htaccess Protection - Enabling htaccess security layer automatically protects the admin username and passwords in a htpasswd file.
osCommerce Security Modules - There are a lot of osCommerce security modules that will tighten security and prevent various kinds of attacks. These allow you to block unsafe bots, prevent SQL injections, scan CMS core files for uncovering any vulnerabilities, monitor any NS changes, and more.
Secured Hosting - With a highly secured osCommerce hosting service, many possible security attacks are kept at bay. It fixes all possible issues for absolutely zero cost.
Add Captcha to Your Forms - osCommerce has contact forms by default and these forms have no validation mechanisms to prevent bots from filling them. You can add a Captcha addon to your website to prevent this from happening.
osCommerce Antivirus - With this, you can provide integrated website security as it detects infected files and application vulnerabilities on your website and prevents any type of attack on your osCommerce website.
osCommerce Firewall - It is a security module used by business enterprises to safeguard their websites against SQL injections, XSS attacks, zero exploits, or any other vulnerabilities. An osCommerce firewall also prevents cross-site scripting attacks, buffer overflows, and session hijacking.
osCommerce Malware Removal - Removes malicious code from your website. With numerous unexpected security breaches, you need this to prevent any kind of security attack on your web store.
Make a backup - Backup your site files and database. Even when there is a major breach, this backup data helps in quick recovery and minimal damage.
Hire a professional - There are dangers from everywhere who are lurking to make a break-in and hence it is recommended to take the help of a professional who can remove all viruses from your website and close all the backdoor entries.
If you are worried about the security of your osCommerce store, Skynet Technologies is your one-stop place for all your security needs. We offer comprehensive osCommerce security solutions for your business at an affordable price. Some of our services include malware detection and prevention, custom osCommerce firewall, SQL/XSS protection, backdoor entry removal, blacklist monitoring, DDoS protection, file change monitor, brute force protection, and ensure a minimum incident time with effective scans. All your security requirements will be met with great efficiency here. Let's talk!
Skynet Technologies proud to be osCommerce official partner. We provide end to end osCommerce development including new store, store migration, integration, custom development, plugin development, support & maintenance, patches, add-ons, custom analytics, regular security audit and more. Our experienced osCommerce developers ensure the security of your website & protect it from any malware, thus it ensures the high performance of your osCommerce website!
Related blogs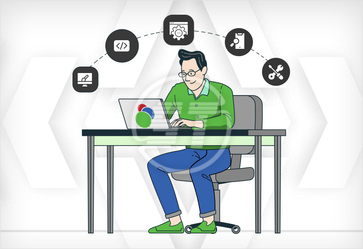 Choose the best osCommerce developers for your business website!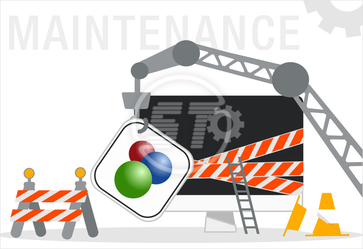 Regular osCommerce Maintenance - What do you really require?