The Ultimate Magento Website Design Guide for a Perfect Ecommerce Store!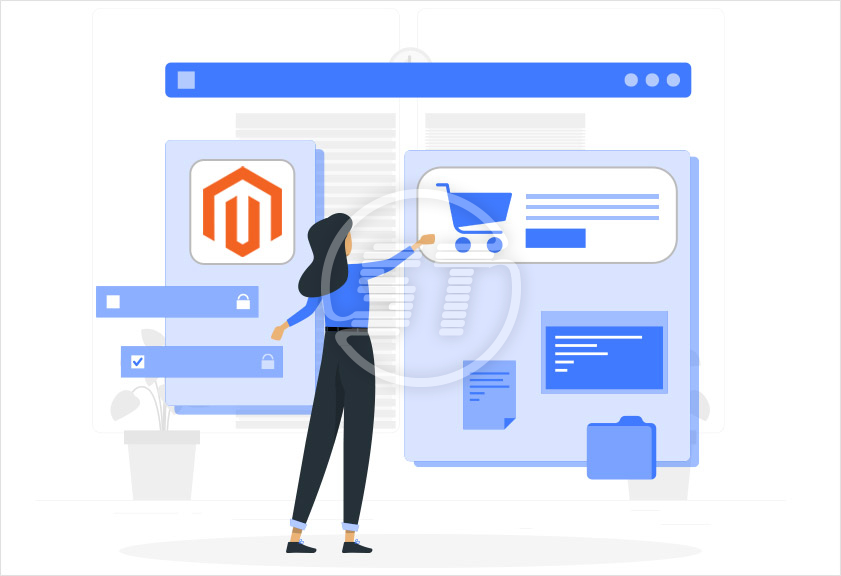 What comes first in your mind when hearing about an ecommerce store? Cheers if your answer is the website design! Yes, UI/UX is the quintessential entity when building a Magento ecommerce store from scratch. After all, a perfect Magento store is all about eliminating displeasing UI/UX features and integrating stunning entities. Unfortunately, most enterprises and developers undermine the UI/UX parameters and fail in impressing their audiences.
So, how do you build an ideal Magento store with classic UI/UX web design? You've landed at the best place if something similar concerns you! Here's your comprehensive Magento website design resource to develop the best ecommerce store. Let's dive in!
Why Should You Focus on Magento Website Design?
Nowadays, everyone around recommends focusing on web design. Ecommerce best practices prefer prioritizing UI/UX in a Magento store. Are you wondering about the importance of focusing on Magento Website design? More precisely, are you thinking about how web design brings value to your ecommerce business? You'll find the best answers below if it's a yes!
Strategic Magento Website Design Generates More Sales

Believe it or not, a strategic Magento Website Design impresses your audiences and increases their satisfaction with your brand. And you were eyeing at these aspects for eternity, weren't you? When you invest in UI/UX web designing and fetch the earlier attributes, your Magento ecommerce store generates more sales automatically.

Building Interactivity for Brand Promotion

A marketing campaign succeeds when it interacts with the targeted customers. But how do you impart interactivity in your ecommerce store? Well, you can do so by investing in strategic Magento website design. Leading UI/UX web design companies assess your offerings and potential buyers to develop impeccable UI/UX for your Magento website.

Acquire and Nurture Leads with Magento Website Design

Better UI/UX web design leaves an everlasting impression on your website visitors. They are more likely to get down through your sales funnel and increment your profits. Besides attracting leads, you can retain them with your business for the longest time. Thanks to the stunning Magento website design that you can acquire and nurture leads simultaneously.

Magento Website Design helps in building Brand Reputation

Brand reputation is a vital aspect when it comes to Magento ecommerce stores. Interestingly, a strategic Magento web design in your website builds a better brand reputation by wooing your audiences and increasing word of mouth for your venture. So, brand reputation is a result which you cannot overlook for your Magento website.

Gain Competitive Advantage with Magento Website Design

Magento website design assists in generating more leads, higher sales, and better brand reputation. What's the impact? More competitive advantage, simple! With more customers visiting your Magento storefront and shopping for your products, you can overtake your competitors in the blink of an eye.
Now that you are well-familiar with the importance of focusing on Magento web design, we can dive deeper into our ultimate resource. Stay tuned!
Magento Website Design Tips to Develop a Magnificent ecommerce Store
Magento ecommerce stores are booming on the Internet. How do you set apart your storefront from others? You can step out of the crowd by leveraging stunning UI/UX features in your Magento website. So, here are some of the best Magento website design tips to boost your Magento ecommerce venture rapidly. Let's get a glimpse!
Focus on Navigation, Get Better CX

Online stores having poor navigation are the biggest foes to customer experience. So, optimizing your Magento store navigation should be your priority when designing its UI/UX. But how do you impart better navigation in your Magento ecommerce website? All you need is to follow the below points and excel at the navigability aspect for your online store.

Divide your venture's offerings into labels and implement them into your website strategically.
Segregate your offerings into categories and sub-categories for the customers to find their desired products quickly.
Create a drop-down functionality for the top-level labels. Such a feature will provide dependent classifications right before the audiences.
Leverage a quick search feature for your customers to pinpoint store offerings.
Keep deals, discounts, and sales at the top to attract more eyeballs.

Fix the Broken Pieces!

Magento website glitches can ruin your business dramatically. So, the upcoming UI/UX checkpoint lies in repairing your ecommerce store. Run a quick check on the viewable aspects in your online store and fix the following points.

Remove broken links and 404 pages from your website.
Improve your Magento store loading speed to improve customer experiences.
Minimize using floating bars and notifications that might get disfigured on smartphones.
Add more visual entities to interact with the visitors.

Use a Product Recommendation System, Increase Cross-Selling Opportunities

A product recommendation feature can be game-changing for your ecommerce web design. You can leverage this UI/UX functionality to increase your cross-selling opportunities dramatically. All you need is to present desirable offerings before the best audience and make profits!

Showcase High-Quality Product Photos

Being a visual experience, your product photos will influence a buyer's decision heavily. So, click high-quality product pictures and capture your offerings across multiple views. That's it! The customer engagement with your Magento website will hike, leading to higher sales.

Catchy Product Descriptions with CTA Works!

Let's admit that no other recipe than catchy product descriptions with CTAs works magically for your Magento ecommerce store. So, investing in professional description writing and embedding CTA for every product will bring unexpected sales to your doorstep.

Build Credibility with Testimonials

Remember that leads tend to believe what customers say about your brand. So, gathering customer feedback and ratings won't harm you! You can showcase the testimonials on your Magento website and gain traction immediately.

Utilize In-Built Gamification

Gamification is all the rage these days. Luckily, you can leverage in-built gamification elements if your store runs on Magento. Although not essential, gamification can take your UI/UX campaign to heights.
Phew! That's all about Magento website design to develop a phenomenal ecommerce store. Now, it's your turn to roll up your sleeves and implement the above Magento Website Design tips to unlock unimaginable success. So, what makes you wait? Contact an experienced Magento development company like Skynet Technologies, and take your ecommerce experience to all-new levels now!
At Skynet Technologies, we provide complete web design services such as UX design, UI design, ADA Compliant web design, mobile app design, ecommerce design, website revamp, and much more for any size of business. We leverage a user-centric approach, understand client's demands, and create seamless digital experiences that boost your company's ROI by building brand value.
Related blogs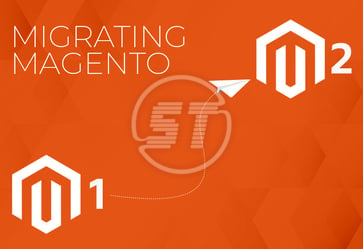 Steps to follow before migrating Magento 1 to Magento 2!