Umbraco 10.2 Release Candidate: New Features, Improvements, and Fixes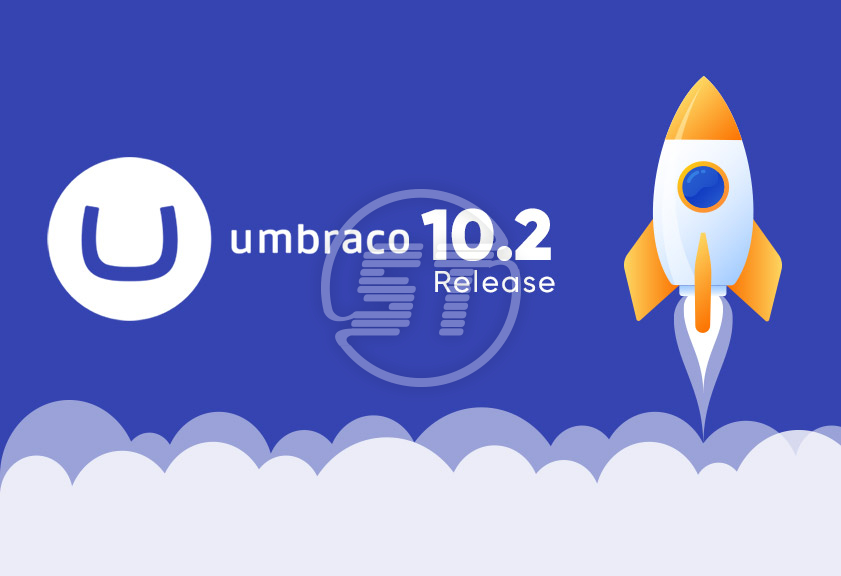 Umbraco is here with its all-new version and that is version 10.2. It is a release candidate; thus, you can expect some errors in the beginning, but a stable release will be more accurate. It has myriad additional features for multilingual websites such as user permissions for variants with supportive features like read-only properties.
There are a whole lot of features, improvements, and fixes that will come with Umbraco 10.2 which is contributed by its open-source community. The release is scheduled for September 8, 2022. Hope this version will set a bar for its competitors as well.
Let's know about Umbraco 10.2 and its new features.
Umbraco 10.2 Release Candidate - What's New?
One of the most noticeable features in Umbraco 10.2 is permissions for variants, which was originally targeted for Umbraco 11 due to breaking changes. But now makers have put this feature in Umbraco 10.2, which makes this version more special.
Moreover, the multi-lingual website can get more control with language variant features. With umpteen additional features contributed by the community, Umbraco has all reasons to grab your attention.
YOU MAY ALSO LIKE: Drupal Vs Joomla: Best CMS For Your Business
1. Permissions for language variant
Umbraco 10.2 has the new feature of language variants that an editor can manage. Thus, with this feature, user groups can specify and manage languages, if not all, then some of the required languages. Every existing user group will get by default permission to edit all languages. And this language variant feature is backward compatible, which is an added advantage. Moreover, language editing is reflected in both content and translations.
2. Read-only mode for all Property Editors
There are chances that a user doesn't have permission to manage any given language. In that case, all property editors are shown in read-only mode, on improving that language. Thus, to make this happen, Umbraco 10.2 is coming up with a new C# property that supports Read-Only on IDataEditor with a default implementation returning false.
An overlay is inserted over the property editor to evade the access of manipulation of data by users when this new property is false. This is not a favourable situation if editors wish to copy and paste from one property to another.
Therefore, if you implement support for read-only on-property editors, you get a chance to control all these issues by yourself and can give editors the best experience. In Umbraco 10.2, all standard property editors now support a read-only feature.
3. Save invariant properties in all languages
Umbraco 10.2 got a new setting to dodge a likely scenario, where you don't have the authorization to save the default language, hence you can't save invariant properties.
This new setting is
Umbraco:Cms:Security:AllowEditInvariantFromNonDefault
Here the default value is false, however on a new installation, the value will be set to true. This new setting allows you to save the invariant properties that are shared among all the languages, irrespective of the permissions you get to manage languages.
Makers have introduced new culture/shared labels on properties to make it clearer where values come from. Umbraco used to have a label for invariant properties that explained which value was taken from the default language. Now with the new setting, it is possible to enable editing a value from any desired language which makes the label confusing.
So, it is clear, that the value is "shared" across all languages. If you wish to edit a shared property, the value will have to be "unlocked", thus the change will impact more languages.
4. Other features
Umbraco 10.2 has more than 30 new features, fixes, and improvements, which you will come to know once you start using it. There is an extremely useful Copy Data Type action contributed by a community member and it works just like its name suggests. Then you have a much-needed fix for the rollback feature, it implies you can be able to do proper rollbacks in Umbraco 10+.
What all to test in Umbraco 10.2 and how?
Umbraco 10.2 is supposed to update without setting up the new permissions and makers are expecting everything to work the way it used to. If you find any problem, then you must report the complaint.
All the property editors are updated to implement the new read-only mode. You ought to check if they work properly for read-only mode and editing as well.
Language permission on user groups is a significant feature. Please note that, if a user is a member of multiple user groups, the sum of allowed languages is used.
Makers have focused more on feature of publishing a non-default language without publishing the default language and they want you to test this feature as much as you can to improve its quality.
And there are many features that you are supposed to test. You can see the list in Umbraco 10.2 release notes.
Now let's see how to test Umbraco 10.2 release candidate.
First of all, you have to install Umbraco 10.2 release candidate or upgrade the existing project. If you find elements in the release candidate that are not working, register your feedback on the GitHub issue tracker. You can also add your comments to the fixes and features listed under Umbraco 10.2 release and submit new error/bug reports as well (click on New Issue and select Bug Report).
The release candidate is feature rich; thus, makers will not add any more features now, however they will fix the bugs to provide a stable release.
Ready to try your hands on Umbraco 10.2?
Umbraco 10.2 public release is happening on September 8th, 2022, which means you can upgrade your project on the Umbraco cloud and through NuGet. Release wrap-up will take some time because makers may use the testing feedback in improvements to get the final stable release of Umbraco 10.2.
Sometimes upgrading an Umbraco may cause an error if you have a large e-commerce website. To tackle this problem, you can hire Umbraco developers. Skynet Technologies provide custom enterprise-level Umbraco solutions including development, maintenance, API development, support, mobile development, etc. Reach us out at hello@skynettechnologies.com or fill out form given below.