Why is Magento Maintenance important for Your Ecommerce Store?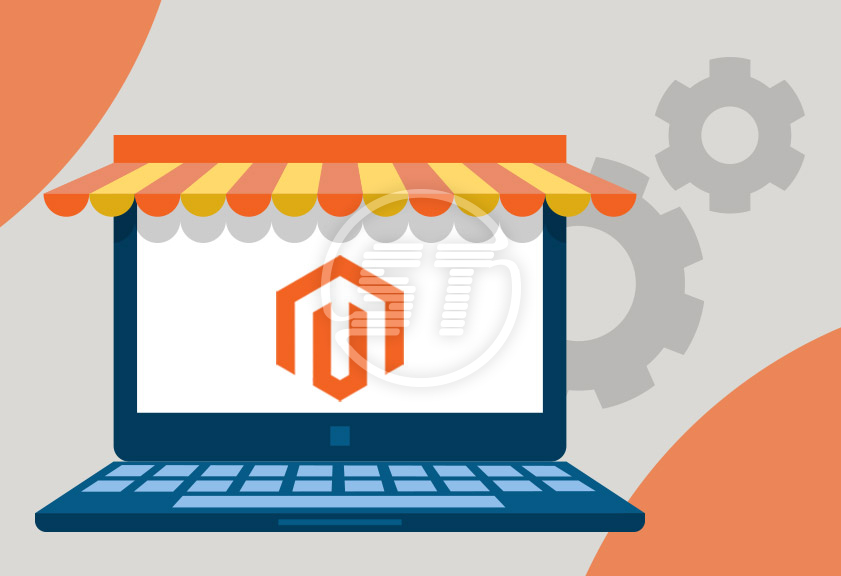 The development of a high-performance Magento ecommerce store is a huge feat. However, it's not a one-off build. Your website needs constant monitoring and nourishment to operate optimally and augment your business. Many high-performance and sturdy ecommerce stores went into oblivion when enough attention is not paid to maintenance services. So, it is vital for anyone to have a reliable support and maintenance services partner like Skynet technologies if you are contemplating building a thriving business.
But why is it so important to invest in Magento Maintenance? Let's delve into it and understand how it is as crucial as development.
Customer Dissatisfaction
If you leave your website unattended, for various reasons like security attacks, server outages, a sudden surge in traffic could disrupt your website functioning. The customer may face 404 errors or anomalous features or even feel uninvited. The customer might have spent an ample amount of time on your website, browse through the products, and finally to be disappointed to find that the end page or product page is no longer available.
This may cause annoyance and frustration and it can severely damage your brand reputation Dissatisfied customers often tend to drop off after their bad experience and even get swayed to your competitors. Being in a cut-throat competition, you can't afford to lose potential sales due to outdated or inaccurate information.
To handle any such unforeseen or unanticipated issues disrupting your ecommerce business, you need to have a dedicated support team working round the clock guarding and monitoring your website. Without proper maintenance, your sales would be impacted and your reputation may even be affected.
It is advisable not to leave your store in a shabby state and ensure that routine maintenance operations are performed to provide optimal customer experiences.
Performance Enhancements
Today, it is highly challenging to meet the expectations of tech-savvy customers who are used to optimal experiences. They have shorter attention spans and bounce off within 5 seconds if your website loads slowly. After putting in efforts to bring visitors to your website, you can't make a blunder to lose your prospects due to poor load speeds.
It is observed that even a few millisecond delays in the load time reduces the conversion rate by 7%. You can't test run your website once after the deployment and sit assured that it would deliver a consistent experience to your customers. You need to constantly monitor to make sure that the performance of your website hasn't gone down.
Magento keeps rolling out new upgrades that enhance performance and security. With dedicated maintenance and support team, you can incorporate any updates seamlessly to keep your site load time consistent.
Security
The security factor is highly crucial as it can make or break your experience. The ecommerce store holds the payment details, banking information, and even customer data. Some of the information is highly confidential and without fool-proof security, hackers and other unauthorized third-party attackers try to break in your store and steal the information. This breaches customer trust and it gets difficult to build or retain a consistent customer base.
Magento never misses out on releasing security upgrades and patches. With a 24*7 Magento support and maintenance team, you can install the new security upgrades with negligible downtime. Additionally, security experts perform a penetration test to check how your Magento commerce store withstand external vulnerabilities. Skynet Technologies has an amazing security team that bank on their rich experience to devise strategies to fortify security loopholes if any.
Emergency Support
No matter how well-built your website is, there is no guarantee that it is safe from security attacks, that it can handle any sudden traffic spikes, or hosting bottlenecks or any unforeseen glitches. You need to have a technology expert on board who can handle any emergency issues and fix them instantly.
Without a proper plan about having the right Magento agency on your team, there are higher chances of customer churn rate as they get annoyed due to these disruptions. Skynet Technologies has years of experience in full-scale ecommerce services that it can handle any unexpected hurdles. We provide critical support and maintenance services to your Magento store like resolving any platform issues, SSL and security issues, fixing obsolete code lines, HTTP errors, etc.
Customization and Integration
To stand the test of time, every business has to evolve in understanding customer preferences, behavior, expectations, and competitive trends. Accordingly, your Magento store may have to undergo changes - need a few enhancements and remove some obsolete elements that are no longer needed and are just an overhang. Other than functionality, your Magento store may need new UI/UX which is highly compelling to the modern customers.
Some of the extensions may also be outdated and may even violate PCI compliance rules which affect the performance of your store functionalities. The custom modules and third-party extensions need to be regularly updated. The outdated extensions need to be fixed before they take down your backend and affect any functionality.
If these are addressed on time, the overall customer experience would be impacted negatively and deprive you of a fair proportion of sales. Magento support and maintenance team can provide stability to your online marketplace by constantly having an eye on the latest upgrades and getting rid of unnecessary extensions. Partnering with the right Magento agency would resolve any entangled issues and ease the intricacies involved in having an enriched Magento website.
Handling Traffic Surge
During the holiday season, customers swarm into your Magento store to utilize the promotional offers, discounts, and sales. Any sudden surge may impact the website functioning and may even result in downtime, which is quite frequent during the holiday season. This affects your goodwill in the market and you may even lose a few sales. Even poor loading of the web page may result in the loss of a few sales.
It really hurts when customers swarm to your store with the intent of buying but couldn't and you lose them due to shoddy maintenance. With prospering maintenance mechanisms in place, you can predict the downtime in advance and roll-out a counter-strategy. Our Magento maintenance and security team also performs a security audit, checks the SSL validity period, and makes sure that your Magento store is PCI compliant.
Wrap-up
If you want to fully leverage the robust performance and other multi-functional benefits of the Magento commerce store, you should go for periodic optimization and regular maintenance operations to obscure any outages. You can fully focus on the core aspects of your business if you outsource the maintenance services to a dedicated and reliable partner. Skynet Technologies has a fully-dedicated support and maintenance team to ensure that your Magento store is in perfect health.
Skynet Technologies offers dedicated and reliable support and Magento maintenance services for your Magento commerce store. We perform real time monitoring to keep your store or ecommerce website fully operational, bug-free, and no downtime issues even during high traffic! We have an expertise team of Magento Solutions for delivering quality and seamless shopping experience for your customers!