QuickStart Guide for WordPress Migration Services!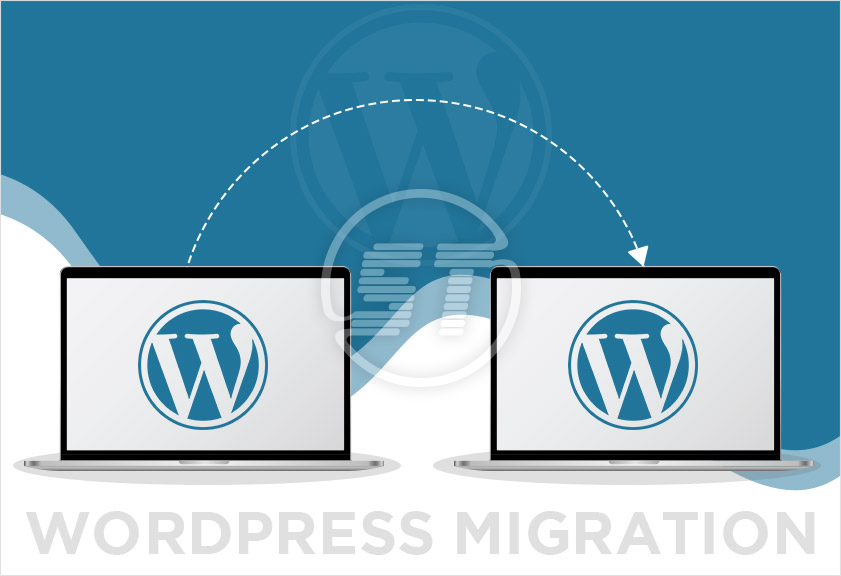 Migrating a website from one web host to another is usually an exhaustive process and daunting at times. That's the reason why many prefer to stay with their current platform even though it isn't fulfilling their purpose completely. You need to zero in on a better option, back up your files, and make sure there are minimal disruptions.
One doesn't need to dread WordPress migration services, you need to make sure that you have the necessary skills, time, and budget to either do it manually or go for a professional WordPress developer. People usually prefer to hire a professional to avoid their drive to a failure edge. You can also automate the entire process with many easy-to-use WordPress plugins.
Let us understand what WordPress migration services entail to make the whole process simple and less worrisome.
Pre-Migration Arrangements
Avoid any potential pitfalls that come with the migration like reduction in SEO value, losing data, etc. Pre-migration preparations like data assessment, having a backup, gathering all the available resources required, finding the tools that ease the process, and more. More importantly, you need to have a migration schedule that is flexible and feasible. A realistic timeframe allows you to plan and prepare especially if you are having a complex website or multisite network as they involve tedious processes.
WordPress Migration Process
Now is the time to choose how you want to complete the WordPress migration process - do you want to do it manually or use a plugin?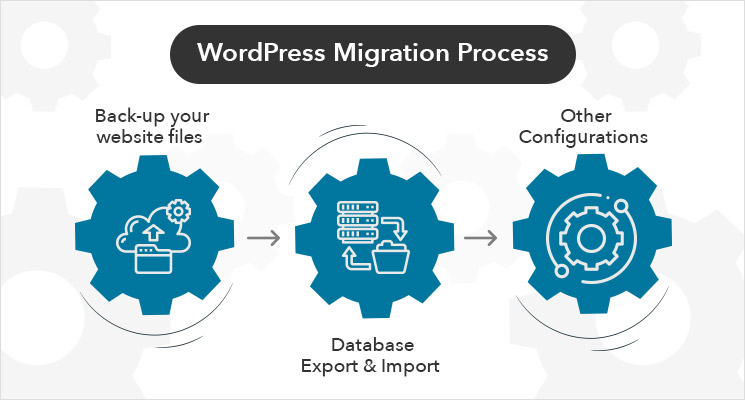 1. Back-up your website files - Document all your files and functionality to back up your data. Conduct a full backup of your website data and even the slim loss during the data transfer can cause severe repercussions. You can use File Transfer Protocol (FTP) client for transferring your website files and navigate to the new one. Or you can do it manually. Once you have transferred the files, restructure your website and be mindful of the entire functionality of your site. If the manual migration process is time-intensive, you may also want to consider an automated migration process with many third-party plugins to help you migrate the data efficiently and quickly.
2. Database Export & Import - Export your database by following the list and SQL format you need. Create the WordPress database on your new host web server. This is to make sure that we create an environment for a WordPress installation. Once this is done, edit the wp-config.php file on your computer that has the control access between WordPress and your database. Make a copy of it for restoring any changes in case if something goes wrong in the later changes. After having a new database, you can start importing your WordPress database.
3. Other configurations - It's time to upload the files to your new host. You can connect your new web host using FTP and go to the folder where your website files are going to be present. You can upload them with the updated version of wp-config.php. The entire process is usually time-taking. After updating, don't delete the files as you may require them in the later stages. If you are choosing a new domain name, then make sure you replace your old domain name with the new one. Configure your domain's DNS settings as well by pointing to the new server IP address. It takes around 48 hours during which you can delete your old web host files and database.
WordPress Migration Tools
You can bypass the need for technical expertise using the following WordPress migration plugins.
UpdraftPlus - It is a WordPress backup plugin for scheduling automatic backups for your website and restore them easily when needed with just one click.
WPvivid Backup Plugin - Facilitates single click migration process and also enables specific files or entire site migration.
Duplicator - This helps to migrate to a new host without losing SEO value. It also ensures zero downtime while the migration process is in progress.
WP Engine Automated Migration - Handles the migration process and shows the progress in the dashboard with SEO rankings intact.
All-in-One WP migration - Provides drag-and-drop import and export file options.
WP Migrate DB - Supports simple and easy migration of your database with minimal corruption during the transfer.
BackupGuard - Backup your files and safely migrate to a new hosting environment to ensure that your files stay up to date.
Jetpack - An all-in-one migration tool for automatic backups, one-click restorations, and temporary staging sites.
Backup Buddy - Schedules automatic backups for your site into any cloud storage platform of your choice.
Migrate Guru - For smaller sites, this plugin helps in migrating and cloning your WordPress site.
WordPress Site Migration Challenges and How to overcome?
1. Database Timeout - Your database may face several issues while importing and exporting it. You can use WP-CLI and generic SSH commands to overcome any challenges in the database migration process. To overcome the timeout issues, this is a great relief. You can also request a backup of the database by the support team to make sure you have a safe copy even in case of any roadblocks.
2. Slow File Uploads - Depending on your files and folders, multimedia aspects, sometimes, it takes ages to upload and download the files. Even the FTP way is a long and tedious process. Making archive files is one of the faster processes. Using SSH access to your new host, you can log in and download them to the new server.
3. Configuration Issues - Post-migration configuration issues may show some issues especially in the wp-config.php files where you need to alter the new database name, username, and password. Also, change the DNS settings to open your domain from the new location. Make sure everything is fine with your website before and after making the DNS changes.
4. Internal Serve Errors - The file permissions on one host may pose a huge security risk on the other host while you are making a switch. In that case, it may result in internal server issues. SiteGround has a one-click permission fix for your WordPress files and if you do not have any such WordPress management tool at your disposal, you can also rely on manually fixing the file or folder permissions via FTP or SSH. This, of course, is a time-taking task.
Wrap-up
WordPress Migration services need not be stressful or daunting. Many people do face a host of challenges while in the process but with the help of a professional developer, you can easily sail through. Whether you require Drupal to WordPress migration, Joomla to WordPress Migration, Laravel to WordPress Migration or any, Skynet Technologies can help you can get around the service easily with the entire WordPress migration process.
At Skynet Technologies we offer unmatched WordPress development services in making a secure migration from one platform to WordPress or upgrade to the latest version. We follow a very straightforward approach to make the process seamless and hassle-free.