How to Comply with ADA Level AA Compliance?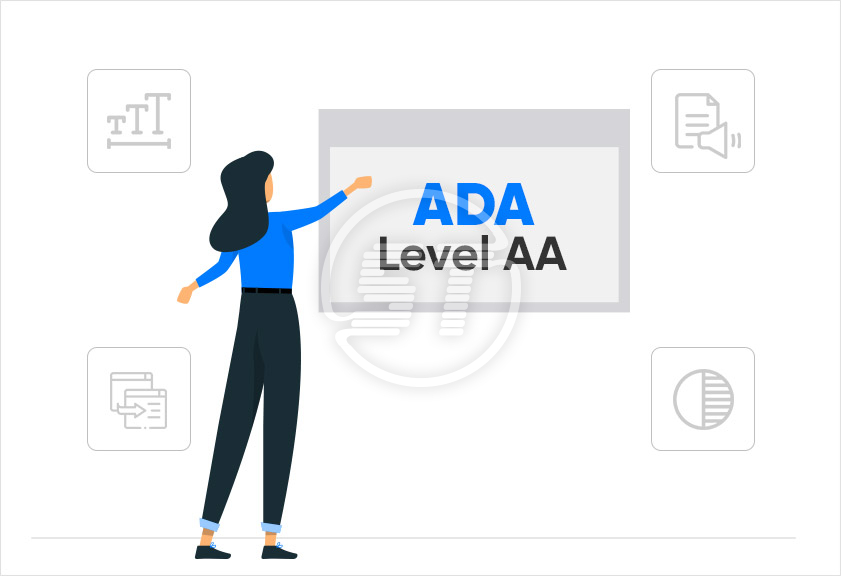 Do you own a website for a long time?
If yes, then you know everything about ADA compliance. How to incorporate these guidelines into website structure and what is their significance; you are aware of everything.
However, if you are planning to create a new website or update the existing one (if don't have accessible website), then you are supposed to add ADA standards to your website design and development in order to provide an accessible website to your users.
The ADA guidelines are categorized into three levels that are level A, level AA, and level AAA. Out of which level A is the lowest conformance level, AAA is the highest one, and level AA is the mid-range level that is the minimum requirement to fulfil if you wish to have an accessible website.
Thereby, we will discuss level AA here in this article. If you adhere to the AA level your website will count as an accessible one and will avoid every type of ADA lawsuit.
Achieving ADA conformance level AA
This level is a balance between conforming and maintaining design flexibility. Some requirements may be a little complex, but they will help you to avoid expensive lawsuits. Here are a few important guidelines that need to include in website architecture.
1. Audio description is a must for video content (pre-recorded)
When you add audio narratives, you make the video content accessible for people who are visually impaired. Make sure the voice is clear and in sync with the video for better understanding. Moreover, provide each little detail that is audible to other users.
2. Color contrast should be 4.5:1
According to level AA guidelines, the contrast ratio between text and background is expected to be 4.5:1 for clear visibility. It means if using dark background try to use light text and vice-versa. The ratio depends on the size of the fonts as well. For smaller fonts, it is 4.5:1 and for bigger fonts, 3:1 is to be followed. Typography must be compliant; you should avoid using stylish fonts that are hard to read.
3. Resizing of text without losing the main content or function
There are some users who find it difficult to read a few words or content due to the size of the letters. Thus, to make it readable to such users, there must be a text resizing option. Users can resize the words up to 200%, if needed, without losing the content. Don't forget to test this feature on different browsers and devices to ensure its alignment.
4. Easy Navigation
The navigation of a website impacts its UX design and accessibility. It is a crucial facet of a successful website. Ensure providing easy and multiple ways to navigate through pages of the website. Sitemaps, a clear and simple navigation menu, and a search tab on every page can be some good options. One more way to improve navigation is adding 'related pages' to the pages with similar content. These elements fine-tune the website's navigation for sure.
5. Menus, icons, and buttons must be consistent
Using elements on pages is important and much needed but ensure to have these elements in a consistent way on every page. The similar icons or buttons must be in the same order or on location on each page to avoid any confusion.
6. Images require to have alt text
If using images on the page, they must have clear alt text because the alt text helps assistive devices to understand images and why they've been used in the content.
7. Add transcripts to audio files (pre-recorded)
Just like video content, audio files are required to have clearly written transcripts. There are users who cannot hear the content, they take the help of these transcripts to understand the audio. Also, it is helpful in a noisy place or if a person doesn't want to turn on the volume.
8. Headings must be in a logical order
All the headings ought to be in logical order so that assistive devices can understand them easily. Users who rely on these technologies won't be able to peruse your content if headings and sub-headings are messy and don't make sense to them.
Explore more about the mistakes you must need to avoid during ADA compliant web design!
9. Forms and their all fields should be labelled properly
If the website contains forms, they should be accessible. Ensure all the fields are labelled rightly.
10. Whenever needed, provide suggestions to understand errors
To correct the errors, provide appropriate suggestions on your website. If a user with a cognitive disorder explores your website and enters some wrong input, they must get a proper error message so that they can understand what mistake has been made.
11. Captions for real-time media
There must be captions for live streaming audio-video content. To make it comprehensive for users who have hearing issues, captions help.
12. Focus visible for navigation through the keyboard
Many users cannot navigate the website using a mouse. They need a visual focus indicator while navigating through the keyboard. Without this visual indicator, they might face problems in understanding with which element they are interacting.
13. Proper switching to languages of parts
If the content switches its language in a section, there must be specifications in the backend to load appropriate values so that browsers and assistive technologies can interpret them correctly.
14. Error prevention
Anybody can make mistakes while giving inputs or submitting forms. There should be some ways to reverse such mistakes, especially in the case of legal or financial matters. By allowing a user to correct input errors, or reverse a submission, you help them to avoid many consequences of such blunders.
Wrapping up
By making your website accessible, you not only evade embarrassing lawsuits and colossal fines, but you also take a step towards creating an inclusive society. ADA level AA has every essential guideline that makes your content usable and accessible to everyone and achieving this level is not that difficult.
Skynet Technologies has expertise in creating ADA-compliant websites and in modifying existing sites. Skynet Technologies will guide you and help you make your business website and other digital assets ADA compliant. Get in touch with us at hello@skynettechnologies.com or submit the following request free quote form to know more.
Related blogs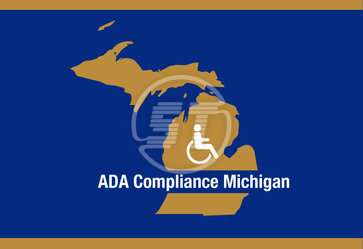 September 30, 2023
How can you ensure your website meets ADA compliance in Michigan?