Top tips to select the right Adobe Commerce developer for your business!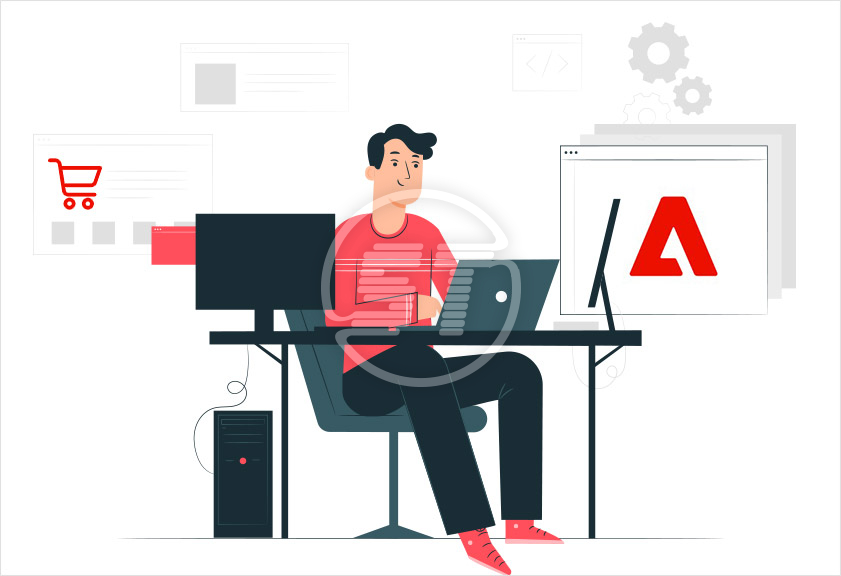 Choosing Adobe Commerce (formerly known as Magento) as your ecommerce platform is an intelligent choice. Adobe Commerce or Magento has a proven track record of years. Organizations choose Adobe Commerce for its best-of-breed features and functionalities. But selecting a platform is not enough, you need a professional or a team of developers who can design, develop, and maintain your ecommerce store on the given platform.
To establish a well-performing ecommerce store, you first must do rigorous research to pick one best platform; once you've chosen Adobe Commerce for your ecommerce business, you ought to find the right development and maintenance team or partners.
If you reach out to some random agency or developer and do not check their previous work and technical knowledge, it may lead you to severe design, development, and maintenance issues. In this article, we have included a few tips to check before you finalize an agency or a developer for your Adobe Commerce store development and maintenance.
Points to consider before selecting an Adobe Commerce developer for an ecommerce business
Always look for a certified Adobe Commerce developer or agency

An agency that has Adobe Commerce certified developers implies each developer has taken training and completed the official certification of the Adobe Commerce platform. The certified partners ensure to meet the quality standards.

If you need an Adobe Commerce cloud developer, you can check their experience with the technology and how many successful implementations they have done. Also, they must be having Adobe Commerce cloud certification. When you shake hands with a genuine certified developer/ partner, you never have to regret it.

Furthermore, Adobe Commerce certified developers get priority on any technical issue escalation path by community or by Adobe support team. Hence, your support and maintenance issues get resolved faster.

Select an Adobe Commerce developer for a long-term association

Select a partner for your Adobe Commerce store development and maintenance keeping a long-term collaboration in mind. The developer will be a strategic part of your organization. Your organization must have some long-term business goals, share them with the Adobe Commerce developer to make them understand your business needs persistence.

Any Adobe Commerce store will need many more integrations with time, the developer must be progressive and ready to cope-up with a new environment or modern technologies. They should be flexible enough to understand the changing business needs and ready to go with the flow.

Do a thorough inquiry

This is the best way to find a suitable Adobe Commerce partner for your business. Ask as many questions as you can, to know every small detail about the developer or Magento development company. Don't only check the remuneration of the developer but also inquire about their background, work experience, what is their influence on the industry, what is their expectations from you, any references for their past portfolio or success stories, etc. Make a list of questions before you meet them in person and ask all the questions you've curated.

Ask about their previous timelines of website design and development, database maintenance, SLAs (Service Level Agreements), quality assurance and testing, previous success stories, their work hours and time zone, etc.

Don't make them feel awkward with your questions yet verify all the answers and then decide.

Know about their workflow and process

If you want an expert on board for Adobe Commerce development and maintenance, try to know about their process of work on projects. You can always learn the new terminology to understand the technical facets (If you don't have a technical background).

Find a tech-savvy partner who has thorough business process knowledge across the length and breadth of your industry. Experience in similar implementation is icing on the cake. Remember that nobody is a master of all trades.

Include all the key stakeholders from the very first meeting

Clear and transparent communication among all the team members, reduces the resistance among them and the process becomes smooth for everyone. Identify all the unique needs of projects and take opinions from all the important stakeholders such as the IT head, ecommerce manager, project manager, operations head, etc.

Ask for a contract carefully and start the work on a mutual agreement

Before you start the actual work, don't forget to ask them to sign an agreement, which has all the set guidelines and policies to avoid any future rifts. A right developer team will always agree to that.

Check about your project timeline

Before the Adobe Commerce project starts, discuss a timeline with your Adobe Commerce developer for the project delivery. Make sure that everyone who is involved with the project, is on the same page.

Also, don't wait till the end to check the quality, instead, QA and testing must go side by side with development. Setting clear rules and deliverables leave less room for errors and you vanish the chances of last-minute chaos.
How selecting the right Adobe Commerce developer will make a difference?
Adobe Commerce is an outstanding platform for ecommerce businesses, but the platform cannot do wonders itself. It needs experienced hands to shape it to withstand business challenges. Befitting design, development, and continuous maintenance and support are required for effortless ecommerce business operation.
This platform has all modern features and functionalities to handle new online business trends and customers' shopping behaviour, all it needs is the right developer to manage the platform appropriately as per your business and industry requirements. And therefore, you need the right Adobe Commerce developer for your business to transform your ecommerce store into a go-to place for your target audience.
Wrapping up
Finding the right Adobe Commerce developer is a careful, meticulous, and rigorous exercise. If you have already found one, you must start checking the marvellous work they are doing. And if you are in the hunting process, this article will help you to select a suitable Adobe Commerce developer team for your business.
Invest in a long-term relationship, instead of thinking about short-term goals. Pay attention to potential issues and key benefits of having an Adobe Commerce developer and remain transparent for a hassle-free and untroubled work environment.
Always remember, that the right developer or agency will change the future of your ecommerce business. So, take your time and choose carefully!
Skynet Technologies is an official Adobe Bronze Solution Partner.
We specialize in full-service Magento ecommerce development including Adobe Commerce solution architecture, UI/UX design, platform migration & upgrades, API / integrations, multi-vendor multi-channel marketplace, multi-tenant solution, performance optimization, Google core web vitals implementation, digital marketing, omnichannel strategy, Adobe Commerce store ADA compliance & security, product information management solution, and more. Get in touch with us at hello@skynettechnologies.com or submit the following request free quote form to know more about Adobe Commerce development services.
Related blogs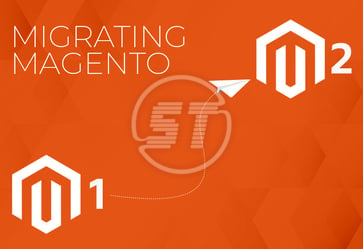 Steps to follow before migrating Magento 1 to Magento 2!