Aimeos vs Adobe Commerce (Magento) – Compare and select the best ecommerce platform for your store!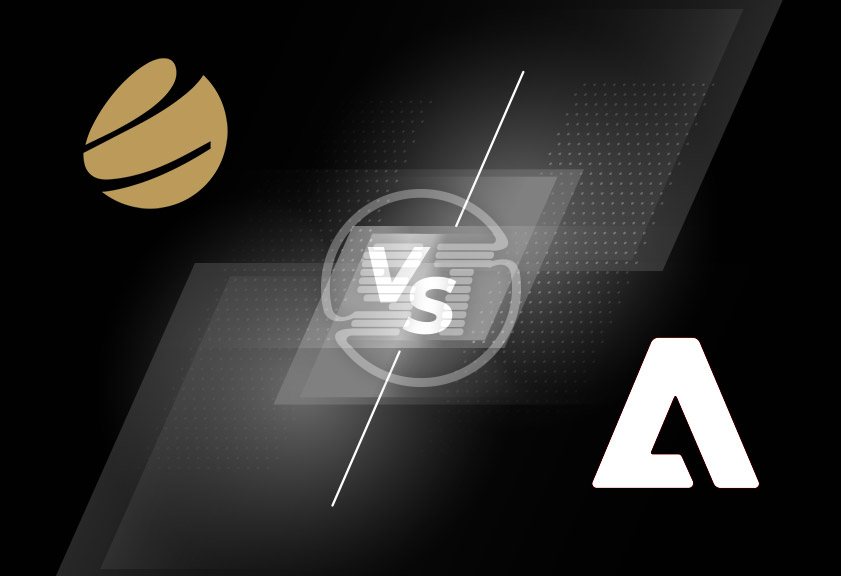 Aimeos and Adobe Commerce (Magento) are two extremely efficient ecommerce platforms. Both are incredible and gen-next technologies that offer a future-proof performance-driven solution for your ecommerce business.
Are you using any of them or planning to switch your store to any of these magnificent platforms?
Well, if you are using either Aimeos or Adobe Commerce (Magento), you are on a secure and dependable platform. But if you are planning to change your ecommerce platform, this article is for you.
Magento or Adobe Commerce is around for a longer span than Aimeos. Though Aimeos has created a buzz across the industry due to its impeccable results. Besides, both platforms have a different approach to ecommerce store creation and installation. For example, Aimeos does ecommerce integration with different frameworks like Laravel whereas, Magento helps you with ecommerce creation from scratch.
There are myriad differences between these two exceptional platforms. Take a deep dive to know the dissimilarities and find out which platform is better for your store.
Aimeos vs Adobe Commerce (Magento) – A tough pick!
Aimeos is an Laravel ecommerce framework solution that handles complex B2B stores and marketplaces efficiently. The giga commerce extension and elastic search option included with Aimeos, allow users to scale infinitely and grow a bigger ecommerce store. There is a lot more to this amazing platform.
Adobe Commerce is suitable for every type and size of business. It has multi-channel and small business ecommerce features. It supports multiple languages and is customizable. This open-source platform is easy to manage and highly secure.
Let us explore more about Magento and Aimeos.
 
Aimeos
Magento
Features

Aimeos has noticeable features like

Catalogue Management
Multi-tenant
Multi-vendor, Multi-channel and Multi warehouse Management
Customer accounts
Inventory Management
Multi-store Management
Order Management
Product Configurator
Promotions Management
SEO Management
Shopping cart

Magento is not lesser in features, it has all the features mentioned in Aimeos. Other than that, Magento has

Single tenant
Email Marketing
Loyalty Program
Returns Management
Multi-channel Marketing

Technical details

It has access monitoring 24*7 live reporting using API including business hours.

Mobile deployment is not available in Aimeos.

Access Monitoring additionally includes business hours other than 24*7 live reporting with APIs.

Magento has SaaS/ web/ cloud deployment and both Android and iOS platforms deployment is available as well.

Pricing

Quotation-based pricing depends on the complexity of your business.

Free trial available.

Like Aimeos, pricing will vary as per your business size and complexity.

Free trial available.

Website
aimeos.org
Adobe Commerce
Release Date
April 17, 2016
March 31,2008
Rating
4.8 from Capterra
4.3 from Capterra
GitHub stars
15.2k
10.2k
Setup time
5 minutes or less.
Approximately 5 to 10 minutes.
Databases
MySQL, PostgreSQL, SQL Server
MySQL
Best for
Small and medium businesses and large enterprises every business model can use it.
Likewise, Aimeos, Magento can be used by small, medium, and large organizations.
Integrations

Aimeos can be integrated with some of the renowned PHP frameworks.

Laravel
Symfony
TYPO3
SlimPHP
Flow

Magento supports integration with below-mentioned applications.

Embedded ERP
Enterprise Suite ERP
BankPayment
eBay
PayOne
WebShopApps MatrixRate
CashOnDelivery
ShipWorks
MageMonkey
MailChimo
Mandrill

Prominent websites
Derby Cycle
My Beets & Roots
Schweizer Alpen-Club SAC
Rosetta Stone
Nike
Gant
Olympus
Vizio
Easton
Advantages of Aimeos and Magento
Aimeos: It enables you to create an ecommerce store that supports thousands of product categories. Aimeos provides you with modules flexibility, instead of being limited to a few modules' choices, you can add modules for payment, checkout, coupons, and many others.
Magento: It is one of the prominent ecommerce platforms with amazing design, store management, and marketing automation. Adding/ editing payment gateways, shopping carts, and digital subscription is easier with the latest version of Magento or Adobe Commerce.
What to select? - Super popular Magento or the latest but pace gathering Aimeos?
Magento (Adobe Commerce) and Aimeos both are PHP-based platforms that deliver out-of-the-box solutions for ecommerce. Magento is around for a longer span and it has everything an entrepreneur can think of having in his ecommerce store. Magento is made for ecommerce, and it is pioneering its counterparts, without a doubt. For custom development, Adobe Commerce developers can do any kind of customization.
Aimeos is younger but running at a faster pace and grabbing the ecommerce industry gradually. It has altogether a different approach to bringing an ecommerce solution into existence. It is designed to integrate ecommerce with different applications like Laravel and TYPO3. As you know, you can add unlimited products to the Magento store, Aimeos allow adding millions of products to the store using MySQL database and ElasticSearch/ SOLR options in a truly short turnaround. Lately, a latest version of Aimeos 2022.04 brought a lot many new features for ecommerce. It is an utterly tested shopping system with a standard LAMP stack.
Both platforms focus on store loading speed because it is one of the significant causes of increased or decreased conversion. If we look at the SEO capabilities of Magento and Aimeos, both are incredible with search engine optimization. If Magento is leaving other platforms behind with its exceptional SEO efficiencies, Aimeos is not lesser. With custom HTML metatags, translatable URL segments, and Google readable product data, it offers impressive SEO capabilities.
Though these two impeccable platforms are showing their best and organizations are relying more on them.
Wrapping up
Ecommerce is a powerful means to connect the unconnected to global trade.
It is about trust and experience. If you can offer an extraordinary experience to your customers and if your ecommerce store can generate trust among them, then you are all sorted. These two platforms Aimeos and Magento both are potentially competent, and they both can take your store to next level?
Based on your requirement, you can understand the comparison between these two technologies and choose either Magento or Aimeos, both will help your store to stand out from the crowded competition.
We are official international ecommerce expert partners of Aimeos. We provide complete Aimeos ecommerce development services including store design, development, customization, content management, upgrades, migration, multi-channel multi-vendor marketplace, multi-tenant SaaS (Software as a Service) solutions, maintenance, and support. Our expert Laravel developers are experienced in handling multidisciplinary and multi-technology projects of all sizes.
Not Limited to this, as an official Adobe Bronze Solution Partner, we provide complete Adobe Commerce (Magento) development, UI/UX design, platform migration & upgrades, API / integrations, multi-vendor multi-channel marketplace, multi-tenant solution, performance optimization, Google core web vitals implementation, digital marketing, omnichannel strategy, Adobe Commerce store ADA compliance & security, product information management solution, and more.
Get in touch with us at hello@skynettechnologies.com or submit the following request free quote form to know more.