The ultimate guide on B2B Ecommerce Development!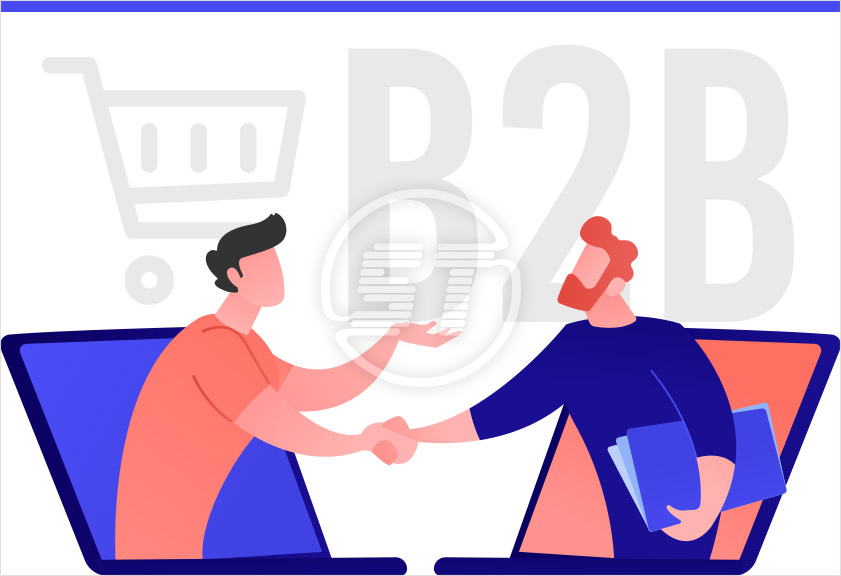 The majority of the B2B (Business-to-Business) buyers prefer ecommerce to make a purchase which is providing a huge opportunity for you to invest in a frictionless and user-friendly ecommerce website. However, B2B ecommerce development poses many challenges to even the most competent web developers. Whether you are a small company or a big one, you need to understand certain ground rules in your quest to develop a B2B ecommerce website. With proper plan and preparation, nothing can stop you from having a successful B2B ecommerce website in no time and within the budget.
Discover A-Z of B2B ecommerce development in this guide and lay the early tiles to build a sturdy website that can withstand the ever-increasing demands of the B2B buyers.
Define your niche - Before you begin your B2B ecommerce development, you must understand how the market is, and know what niche you want to get into. Without the basic research on the market trends, all your efforts in building a durable website go in vain. In order to stop yourself from driving to that edge, you must explore the market a bit with how you can make efficient use of the resources and demands. One of the safest ways is to find out what the high-demand products are. You can also experiment and explore an untapped market as well.
There are tools like Google Trends to find out what the ups and downs are in the product market and assess the customers' behaviour. You can also follow influencers on social media channels like Facebook and Instagram to identify the most promoted products. Discover the niche that helps your B2B ecommerce thrive. After narrowing down to a few, you can see what aligns with your resources and go for it.
Gather the data and Resources - Gather the required data necessary for building B2B ecommerce website development. This helps you to face the challenges that come along in the process. Plan the resources required for the B2B web implementation. Understand your budget constraints and prepare carefully to avoid any unnecessary or hidden charges. With a smart allocation of budget, you can generate higher ROI. Also, perform competitor scanning as ecommerce is a very competitive space. Analyze their performance, their brand perception in the market, customer engagement, marketing, and sales journey. You can use some trusted tools like Google Analytics, SEMrush, Ahrefs, AdWords to understand their strengths and weaknesses.
Understand the Buyer Persona - Find out who your target customers are before you start thinking of building a B2B ecommerce website. Understand them deeply by focusing on their personas and behaviour at every touchpoint. You can tailor the website functionality as per the customers' demands. Collect the details so that you can deliver a personalized experience for your clients and customers. This helps you in building B2B customer relations.
Pick the right ecommerce platform - There are multiple platforms with varied capabilities and you need to narrow down to the one that suits your budget. Understand the commercial capabilities and security aspects of each of the platforms to find out what is best for you. You need a diverse solution that supports your B2B website performance. Some of the aspects you need to look into are the features, customization options, mobile-friendliness, SEO friendliness, extension options, themes, and more. Find out the payment gateways and other options that help you in building a versatile platform for your B2B ecommerce. Right B2B Ecommerce platform help to keep up with the current pace and have a flourishing business.
Technical Essentials - While developing a B2B website, get a domain name and server hosting. Find out the website development service which is best for you. Also, select the theme that matches your business goal and B2B features that need to be integrated. A paid theme would help you in further customizations. Form a team of developers to build a fully functional B2B ecommerce website. Include all the elements in your website to ensure higher customer engagement and increase conversion rates.
Website Requirements - You need to work on the pages and categories that have to be included. The structure of your website is needed, and you need to know how to link your home pages to different product pages. Based on the customers' personas, you can shape your website accordingly to facilitate the best buying journey. Don't ignore any elements that can disrupt their user experiences like having a search bar or easy filtering options.
Have security firewalls to implement proper security protocols and PCI compliance. You should also focus on fastening the page load speeds. Include user-generated data like reviews, testimonials, and more that help the new customers. You should also use SSL to protect your customers' data. Maintain access restrictions so that some details like prices, aren't made public. You need a team that takes care of the website support and maintenance services.
Find the Right B2B ecommerce development service
The B2B ecommerce development is bound to take time, effort, and a great deal of experience in getting things done. If you are bewildered by the plethora of market options, a good B2B ecommerce development company would be a great choice. While you start your quest of finding a full-scale B2B ecommerce development service, consider the following aspects –
Certified developers. They would have experience in handling the entire development process that begins with requirements gathering till maintenance.
A trusted ecommerce web development agency that takes customization requests and pays heed to client satisfaction.
One who shows professionalism in handling and delivering your project and improves your brand awareness.
Finding the right B2B ecommerce development partner helps you to overcome any shortcomings and conflicts in the process. You will be able to save an enormous amount of time as the agency would take care of everything from choosing your hosting, theme providers, customizing, ecommerce ERP integrations, testing, and maintenance.
Final Words
Now that we've shared some of the important checkpoints one needs to pay attention to, B2B ecommerce web development shouldn't be a puzzling and daunting thing anymore. Lay the early foundation with these steps and let your developer do the heavy lifting for you and get an optimized and smooth website.
Skynet Technologies has ample experience with most of the B2B ecommerce platforms available. We have a proven track record of offering high-quality ecommerce solutions. Our team has also the shrewd business acumen to suggest the right platform for your online store after carefully scrutinizing and curating your requirements. Let's connect to build, market and optimize your zero-hassle ecommerce store that matches your needs!