Top Tips to upscale your business with Bagisto Ecommerce Store Design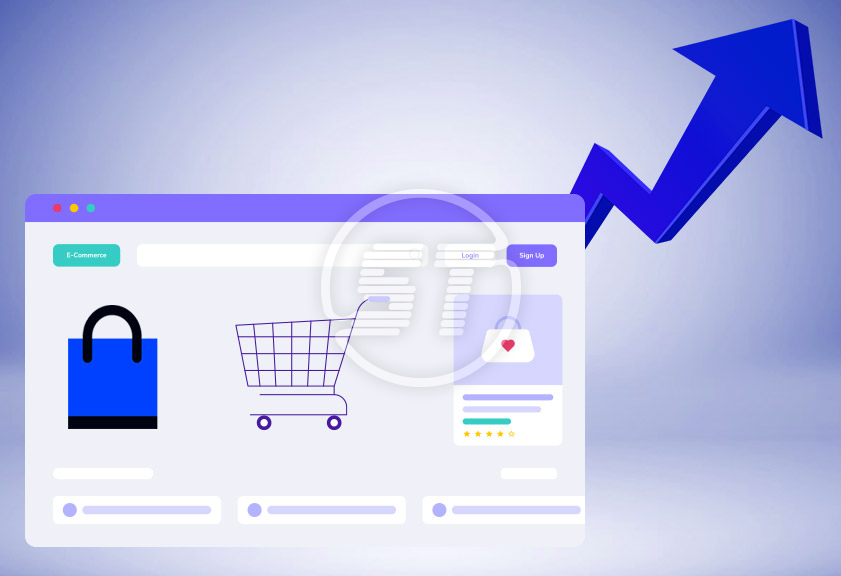 For years, the design of the website has been working as a silent ambassador of a brand. It creates the first impression about your ecommerce website and has a direct impact on how your users are going to interact with your brand and whether they would make a purchase or not. And Steve Jobs couldn't be righter when he said, "Design is not just what it looks like and feels like. Design is how it works." From beautiful User Interfaces to elaborate User Experiences, ecommerce websites need to make sure everything goes right with the design. When a user visits your website, it is the design that he notices first. With spiralling ecommerce users 'numbers, you need to be mindful of the competition and do not let the design play a second fiddle any longer if you want to skyrocket your ecommerce business. After a carefully curated marketing strategy, it is very important to provide a compelling design that actually works so that your efforts into marketing your store do not go in vain. And mind you, it just takes a few seconds for the user to make a decision whether to stay on or drop-off.
Bagisto, a Laravel framework has emerged as a popular ecommerce platform that offers a wide range of functionality and provides you total control of your store. From easy product management to faster time-to-market, Bagisto has proven to be one of the best ecommerce frameworks available at the moment. Despite its easy-to-use and flexible nature, designing a Bagisto store comes with certain challenges. But don't fret over them as we also provide some tips on how to sail through these challenges.
Challenges Ahead for Bagisto Ecommerce store
Rising Customer Base and Expectations

The smartphone revolution has changed the face of the ecommerce business. Added to it is the pandemic that engulfed the whole world. The Post-COVID world is going to see massive growth in the rise of ecommerce businesses as well as the customer base. It is estimated that ecommerce is going to record more than 2 billion customers soon! With such a wide customer base, you need to design your Bagisto store with a wide variety of upscale features to meet the expectations of the customers and the unprecedented traffic surge.

Need for building Intuitive & Responsive Ecommerce sites

E-commerce is undoubtedly a lucrative trend. However, it is prone to multiple challenges. Anyone can build a website and get it running in no time. But it takes only the best ecommerce websites with great user experience to achieve tangible business outcomes. You need to meet the bespoke requirements of your buyers whether you are building a simple or a complex ecommerce site. When the users visit your website, they should get the urge to become your customers by making a purchase. You need to win over them by creating a highly intuitive, interactive, and responsive website.
Tips for Creating a Successful Bagisto Store Design
Bagisto plugins - While you start designing your Bagisto store, try to explore the ecommerce plugins. Bagisto has ample of them that can help you in delivering the users a great navigational experience on your ecommerce website. These enhance the overall look-and-feel of the website and also help in easy navigation, integration of payment gateways, tracking features, and more. Some of the plugins you can explore are

Laravel ecommerce Ultima Theme
Laravel ecommerce Mobile App
Laravel ecommerce Media Manager
Laravel ecommerce B2B Marketplace
Laravel ecommerce Image Gallery

And a hundred other more.

Ease of Search - The website visitors perform a quick search to look for the desired products and services. So, your ecommerce site should have easy to search options. When a customer visits your Bagisto ecommerce store, he would have an easy search facility that helps the users what they have been looking for. Bagisto users can upload the photo of any product from their image gallery and look for the exact product on the Bagisto store. Results will be displayed with the same or a similar product. Using machine learning technology, Bagisto has enabled this feature on your ecommerce stores so that the customers can have a seamless experience in finding the products that are closest matches.

Custom Themes - You can create a custom theme for Bagisto to provide a seamless personalized experience to the users. As more and more users actively try out your Bagisto framework, Laravel finds its way to deliver a customized experience. Bagisto themes have got the illustrations, the best designs & graphic elements from the best designers. You can consider the best-suited one that offers you maximum benefits. Look for the one that has advanced Bagisto SEO features, versatile CMS support, mobile-friendly configuration, ease of third-party integrations, and more.

Mobile-Friendly - You can transform your Bagisto store into a mobile app while retaining the full functionality of your website. You can use the Laravel ecommerce PWA extension that helps in achieving this functionality seamlessly. Laravel ecommerce PWA also provides reliable and responsive features and works on any mobile device. Progressive Web App (PWA) provides a native app user experience and by using this extension, your customers can view your ecommerce store even in offline mode which results in a higher engagement rate.

Speed & Security - Both speed and security also become quintessential elements of any ecommerce website design. Users tend to drop-off immediately if the site load speed is high and they don't think twice to abandon if they feel that your store is not secure. Bagisto is built on the hottest open-source technological platforms like Laravel which is a PHP framework and Vue.js. Being powered by a powerful engineer called the PHP interpreter, your store runs faster and any upgrade is going to further boost the Bagisto store speed.

Bagisto Security standards provide a secure environment by implementing all security controls, procedures, and protections to safeguard your ecommerce store from any external attack. Some of the security options you can have with the Bagisto store are –

You can run your store over HTTPS to avoid eavesdropping attacks
Security upgrades and patches to protect your infrastructure including your server, users, web apps, and network connections
File restrictions with .git, .gz, .sql, .zip extensions
Restrict PHP extension inside storage directory
Options to limit your error messages
Bagisto stores can have all the design features in place to boost your overall user experience. From building proper product pages with apt product descriptions, categories, and product pages, you can have everything in place to build a rich website with user-friendly features. Customers can have interactive web pages for frictionless navigation across your store.
Skynet Technologies is proud to be Bagisto Solution Partner. We have been providing complete Bagisto ecommerce solution to build a multi-vendor marketplace with lucrative features. We are designing your Bagisto store with the essence of the exact features you needed to convince the customers about your brand and make them buy your products.