Use ChatGPT for SEO – Top prompts to expedite SEO process!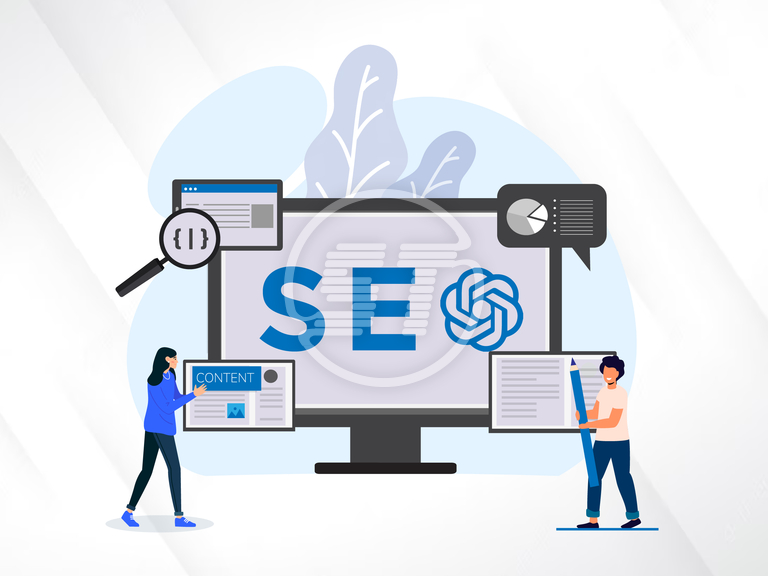 In a very short span, ChatGPT has become the talk of the town. This AI bot is based on natural language processing and helps its users to generate content and hence engagement.
Are you one of those, who have started using this revolutionary AI bot?
If not yet, then you must be wondering how it works. So, basically, you give prompts to the bot, for example, "Write an article on SEO best practices in 1500 words" and it responds to the given prompt. You get creative responses in no time, however, at times, the content you get can be boilerplate.
But yes, you can get an idea from ChatGPT about any given topic and then create your own piece of content. Likewise, it helps improving website SEO by creating content, metadata, snippets, etc. and eventually assists in securing a good position in search engines.
Do you know, how to fine-tune a ChatGPT for SEO?
It is easy; provide precise prompts to it and get the results. Let's know more about these prompts and how they boost your website SEO.
ChatGPT Prompts – How does it make SEO process fast?
As shown in the above-written example, the ChatGPT prompt is a question / instruction / command that encourages the bot to produce responses. Prompts can be used for different areas of a business such as content creation, customer service, social media engagement, etc. The only thing you should remember is that prompt must be specific and should contain relevant information to get more accurate responses.
You can give accurate prompts to ChatGPT in order to generate creative content (blogs, articles, social media posts, emails, etc.) and use it to create content ideas and FAQs as well.
YOU MAY ALSO LIKE: Integrate ChatGPT with Aimeos
ChatGPT For SEO: Ideas to use it for SEO
1. Keyword ideas
You cannot rely completely on keywords suggested by ChatGPT but you can get a list of all relevant keywords that you should use for your business content to reach the target audience.
For example, you can write 'Generate a list of keywords related to x products with low/high competition'. And then you will have an array of keywords using them you can create phrases for your content or search more keywords around the list you have.
Please note that, for quality keywords, it may possible that; ChatGPT will give you some random ideas; so, verify it from any keyword research tool like SEMrush, Google Keyword Planner or any.
2. Content ideas
If you are finding it difficult to come up with some creative and unique content ideas for upcoming campaigns, ChatGPT can be a saviour here. You can give it a prompt to generate new content ideas and then put your essence into the idea or references you get.
You can prompt it as 'Give content ideas on the marketing campaign of x product launch'. The ideas will be a real help.
3. Content creation
Creating content in this competitive era is not an easy feat. When the internet is full of almost every type of content, writing unique stuff is quite challenging. You can take help from ChatGPT by providing relevant information to it like for what product or service or on which topic you wish to create content and it will generate content accordingly.
For example, 'Write 1000 words blog on the benefits of our x product/service'. For more organic results, try to include your unique business vision and ideas into the content generated by ChatGPT. Don't publish it the way the bot has given because it might generate similar or close to similar content for your competitors as well. Proofread is necessary before publishing it.
YOU MAY ALSO LIKE: Content Marketing Funnel
4. Snippets of code
ChatGPT could write code as well. Thus, you can leverage this feature to create structured data for SEO, which is important.
You can prompt as 'Write structured data for x product' and provide all relevant details that should be there in schema content.
You can also ask it to write hreflang snippets, 'Write hreflang code for the article on ChatGPT for SEO'.
5. Titles for click-bait
Writing click-worthy page titles is another challenge. It seems easy but takes effort and that to every time making it enticing is difficult. Take help from ChatGPT.
You can ask it to write some options and then choose any one out of all. Remember that you need appealing titles but not misleading ones. Thus, prompt the bot accordingly to get the most relevant options for page titles.
Prompt example: 'Write 3 click-worthy page titles for the blog on x topic'.
6. Meta-data creation
Even if you create every piece of content with all detailing, there are chances of missing some important information or maybe a lack of insights. Especially when it comes to bringing variations in meta descriptions, product descriptions, etc., many large websites have thousands of pages and writing meta descriptions for each page is a challenge.
Why not ask ChatGPT to complete this task?
The prompt can be, 'Write a meta-description in 160 characters for page title SEO tips.'
7. Personalized messages, emails, and FAQs writing
Personalization is another factor that helps you bring traffic to your website. ChatGPT can play a vital role in creating such messages, FAQs, and writing emails for email marketing campaigns.
Give it a prompt like, 'Write a personalized message for customers looking for x product in a friendly tone.'
'Write a customer service email addressing x pain point of the customer.'
'Create a set of common questions about our x product and their solutions.'
Wrapping up
So, this is how you can constructively use ChatGPT. Though it has some issues like lack of expertise and originality, which is crucial from an SEO point of view to stand out in search engines. Therefore, review the content once (that you receive from ChatGPT) before using it.
As mentioned above, since it is trained with a set of data, after some time and with many users using it for content creation, content duplication or plagiarism is possible.
However, there is no doubt, it is beneficial for organizations. Apply the correct prompt and get your desired results. And the cherry on top is, there is no limit on prompts and content generation. Possibilities are endless; if no one can, ChatGPT can!
We hope this article helped you find some useful ChatGPT prompt ideas for your blog and marketing campaigns. We are a SEMrush agency partner who provide Local SEO, international SEO, ecommerce SEO, and national SEO services to increase the visibility and revenue of your business. Fill out the form below to request a free quote or send mail to [email protected].