Connecticut State ADA web accessibility requirements – A handy guide!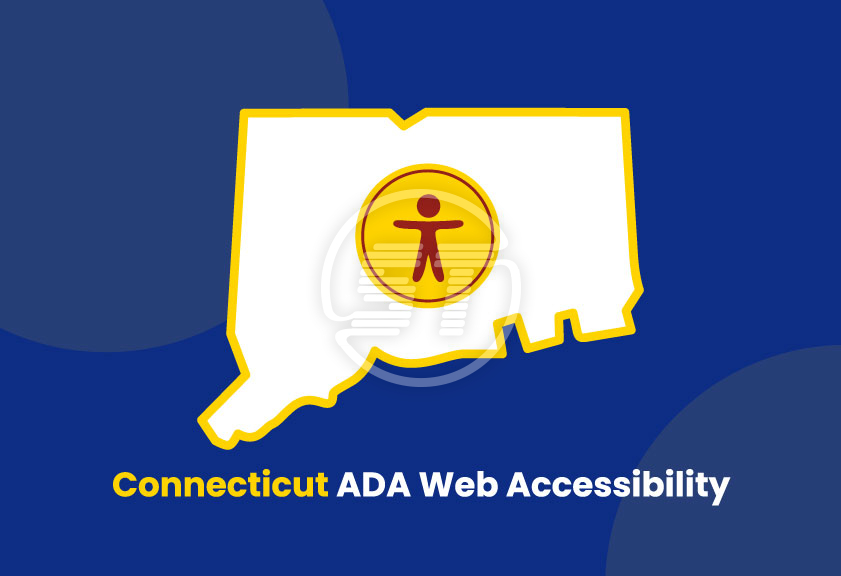 The Connecticut State has taken digital accessibility as a priority and hence developed a few requirements for their websites' accessibility. According to the requirements, all state agencies are expected to conform with WCAG 1.0 level A standards. The state web design requirements mainly focus on websites universal design standards, text-based design, graphics & images, etc.
Likewise, all other states in the US are proactively embracing web accessibility so that people with disabilities can easily access websites and applications without any problem; Connecticut is also taking required measures to ensure accessible digital information to all its citizens.
State Policy – Know what is expected from websites/applications!
Connecticut state is particularly strict for its website accessibility to ensure maximum reach of information to everyone and enhance digital engagement. It is suggested that state agencies hire web development partners who have complete knowledge of WCAG standards. Thereby the websites can achieve universal accessibility.
The state has a significant number of disabled citizens who wishes to access information online, but they cannot, due to the inaccessibility of those websites. Thus, if a website is operating in Connecticut, then it must be accessible adhering with WCAG standards.
All the state websites are assessed for their universal design, text-based design, audio/video facets, etc. Thereby they are expected to follow these design parameters to remain accessible and serve largest possible audience.
YOU MIGHT ALSO LIKE: How to Avoid ADA Lawsuit
Guidelines for website/application design
The State of Connecticut has adopted a set of guidelines that help web development companies adhere to defined standards and design/remediate websites accordingly.
The Connecticut Management Advisory Committee (CMAC) has accepted Web Content Accessibility Guidelines 1.0 as primary guidelines for their digital properties to meet the objectives of the Universal Accessibility for State Websites Policy. These guidelines are there to explain how to make web content accessible to people with disabilities.
The idea behind these guidelines is to promote accessibility and make content available for everyone via each device and platform such as mobile, desktop, assistive technology, etc. Even people without disability can access every digital property from anywhere for example, if someone is in a noisy surrounding and want to see a video, then captions will make it simpler for them to understand what is happening in the video.
Moreover, accessible content is easy to find on the web as well because properly curated content appears in search engines for every relevant query. And if people know that your website is accessible, they will prefer to directly search for your website.
If a website is accessible in Connecticut, it is expected to demonstrate via accessibility statement that the website has achieved WCAG conformance level A and that all the points in the checklist provided by CMAC have been checked.
Though, web development partners are encouraged to follow WCAG 2.0 conformance level AA as well because technologies are evolving and staying updated and modern has become mandatory for organizations.
Checklist for accessible web design requirements in Connecticut
The checklist for web design requirements is a handy summary of the types of web issues occur while designing or remediating website pages.
1. Universal Design checklist
There must be a document type declaration (DOCTYPE) on the website to declare the version of HTML you are using; it assists browsers to render the pages correctly.
Keep a standard page layout and navigation method for the whole website.
Use consistent patterns for headings, lists, and other elements.
Don't use unnecessary icons, graphics, and photographs.
Always use plain backgrounds and simple layouts to refine the text readability.
There should be sufficient contrast between foreground and background color combinations to provide a proper view to those with visibility impairments.
Don't forget to provide a sitemap or text-only index.
Avoid abbreviations including dates. For example, August 29, 2023, is right however, 08/29/23 is wrong.
Dynamic content should be equally accessible.
Testing of all web pages should be done with a variety of web technologies to ensure their smooth execution on each browser and assistive technology.
Don't use such HTML tags or extensions that are not supported by all major browsers.
Check all web pages and images at distinct device sizes, resolutions, and color depth settings.
Each hyperlink must have a text description for its better understanding. The description includes file size and file type details.
A text-only version of the web page can be created for people with visual impairments, and users who have non-graphical browsers and slow internet connection. However, it is an optional point.
YOU MIGHT ALSO LIKE: ADA Tax Credit
2. Text-based design
Every sentence, header, etc. must end with a period or other suitable punctuation.
Alternate versions of forms should be there such as a simple list or text informing what is needed to submit the form entry and then provide an email address to mail the entry.
Don't overstuff the content with hyperlinks.
Provide meaningful text for hyperlinks instead of giving them generic names such as, don't write "Click Here" rather "Click and Read the News".
Use bitmap images of text only if a textual alternative is given.
YOU MIGHT ALSO LIKE: How much does it cost to make website ADA complaint?
3. Graphics and Images
Don't use many bright-colored images.
Try to optimize images to small file sizes.
Avoid using more than one or two images on one page.
The background image should be at the lowest color depth and resolution.
If image maps are used, then provide an alternate text-based method to select options, for instance, a separate HTML page or menu bar.
Alt attributes are a must with images.
It is advised to use bullet characters (such as an asterisk '*' or 'o') instead of graphical bullets to present a list.
Use the 'longdesc' attribute of the IMG tag to denote a link to a long description of the image. This description is the supplement of the short description given by the alt attribute. It is important for server-side image maps.
4. Audio/Video Design
All video clips should have transcriptions.
To describe all dialogs (sound) of a movie, include captions.
Descriptive passages about speakers and events are needed in video clips.
If an audio file is linked to the web page, inform users about the audio file format and file size.
And provide alternate content for scripts, applets, and plug-ins if they are inaccessible.
YOU MIGHT ALSO LIKE: Communication and Video Accessibility Act
Connecticut General Statute Chapter 814c
According to the general statute of Connecticut State, any establishment that offers its products or services to the public is called a place of public accommodation and they are obligated to adhere to state accessibility standards. If the state agencies and other establishments don't adhere to WCAG 1.0 and 2.0 standards, then plaintiffs are allowed to file lawsuits against such agencies. Hefty penalties and other consequences are to be faced if lawsuits are filed against agencies.
Wrapping up
Digital accessibility in Connecticut is utmost importance to inclusivity and equal access of online content for all users. The state is improving its digital landscape by applying WCAG standards to its digital properties and reaching a wider segment of audiences now. However, many of the websites are still inaccessible and need to be remediated under the suggested accessibility guidelines.
WCAG 1.0 and 2.0 standards are all you need to know and adhere to own accessible websites in Connecticut State.
As a proud member of the IAAP (International Association of Accessibility Professionals) and engaged participants within the W3C community, Skynet Technologies is committed to advancing accessibility on a global scale. Our expertise lies in the realm of ADA website accessibility remediation, and we offer a wide array of services, ranging from swift web accessibility enhancements to full remediation. Our holistic service offering encompasses design, audits, consulting, remediation, ongoing support, and maintenance. Feel free to reach out to us at hello@skynettechnologies.com or through the provided contact form to join us in promoting digital accessibility and inclusivity.
Related blogs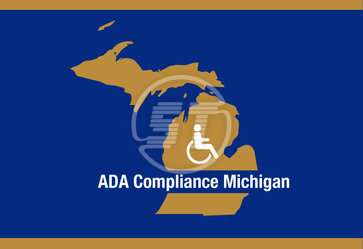 September 30, 2023
How can you ensure your website meets ADA compliance in Michigan?