Ecommerce Migration Checklist to easily upgrade your website without any hassle!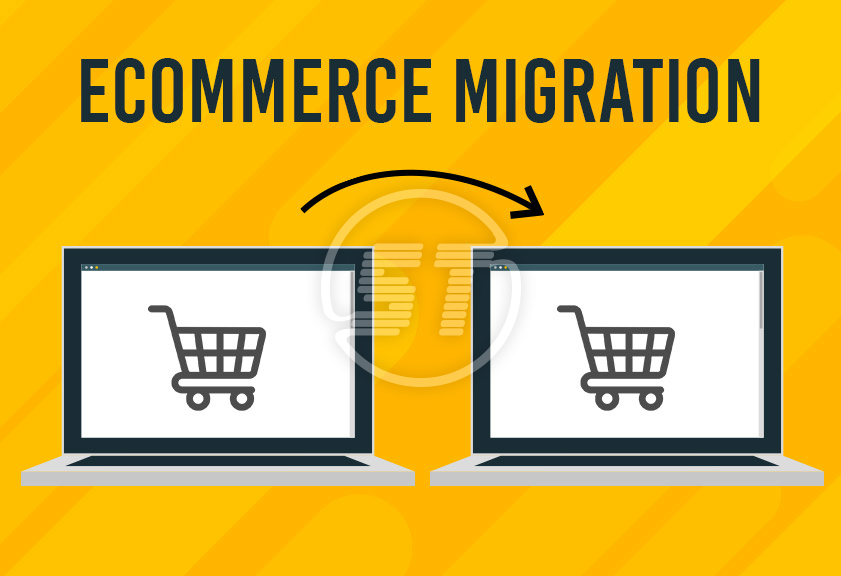 How many times have you encountered a scenario where your ecommerce store is not progressing as you expected due to the limitations of the platform you've chosen at the beginning? Have you ever faced challenges as you gear up to scale your ecommerce store? Well, this is one of the most common scenarios that many ecommerce entrepreneurs face and they look for better platform options that can fulfil their scalability and security needs.
However, migrating your ecommerce website from one platform to another is prone to many challenges and hence many business owners dread the process. Numerous questions pop up in their heads regarding loss of data, website downtime, domain moves, dip in search rankings, etc. These are definitely not irrational fears since, with thousands of product pages, things may go wrong in rearranging and reassigning all the page rankings. Any negligence can take down your website off the Google top charts.
But dread not, here is an in-depth ecommerce migration checklist for you that helps you to upgrade your enterprise-level ecommerce store without any hassles.
Assess the Impact - Before migrating, you need to assess the impact of migration on the current process. How certain are you about the new platform that suits your anticipated needs? Does that suit your business needs? Does adequate research on how your new platforms integrate with the payment process, accounting systems, and shipping vendors?
Choose the right platform - You need to find the right ecommerce platform that meets your requirements, business needs, and budget. Identify the business challenges, note down where your current platform is falling behind, analyze the information, determine your priorities, and look for the desired platform on the web. Some platforms are also up for free trials, and you can check the suitability of it your ecommerce store.
Domain Issues - Some of the domain-related issues like navigation, URLs, are faced when you migrate. Take care of these issues to reduce the impact of the website migration and prior anticipation of the potential issues that might arise post-migration. Check whether the migration went right or not while you move to a new domain or sub-domain.
Prepare for a backup - You can take a backup of your data especially the database. All the data records of your current website should also constitute the core of your future ecommerce store as well. This is to make sure that there is no data loss. Hence it is important for you to take a backup of your e-store entities on your local machine till you are entirely sure that the transfer has happened successfully without any issues.
Customer Journey Mapping - Do thorough analytics research on the usability of your ecommerce website, customer personas to understand what your buyers are expecting from your brand. You need to find new ways to reconnect with your shoppers and conceive new ideas on making them connect with your brand. Based on consumer behaviour, pick the right platform for your ecommerce store.
SSL certificate - Your new website should also be safe and secure and hence move the SSL certificate to the new server. This may demand some technical know-how but not so difficult. Be mindful of the fact that not all SSL certificates are compatible with the web server software. So, make sure that your SSL certificate is in working condition before moving it to the new server.
Clean-up Targets - Streamline the core code that is at the heart of the website. See if there are any unused third-party features, apps, or extensions and ensure if they comply with the industry standards. Look out for the data feeds and reports that must be tested for accuracy. Handle everything with extreme efficiency all the import-export data.
Data Migration - Data migration is the key aspect of site migration. You have to ensure that there is zero data loss. Hence make a list of all the data items that need to be migrated like products, categories, accounts, orders, etc. The more complex your ecommerce website is, the more complex your product data will be. This may make it harder for you to import the data. But make sure everything is imported into the new website.
Focus on SEO - Your Ecommerce website SEO should remain intact even after moving your current ecommerce store to the new platform. Make sure of optimizing the product titles, URLs, page speed, etc. even after moving to the new platform. Install 301 redirects and avoid 404 errors so that your customer experience is not disrupted in any way and they face as little friction as one can imagine.
Test First - Fill in the gaps that were seen in the earlier platform and inculcate a refreshed look to keep or improve your brand image. Focus on the user-submitted content and test the entire app from the start till the end. Ensure that the new ecommerce site must run with zero to negligible downtime. Work out on all bugs, perform sample test orders, and affirm that your new ecommerce website is properly linked to the payment process.
Time-to-live (TTL) - One of the key factors for making a website transition happen faster. Before you move your website to the new platform, log into the server management account and update the DNS records so that the time-to-live is set to less than 5 mins. Your ecommerce store visitor should see either your old or new site when he types in the address.
Right migration method - Choose the method of migration - manual or automation. Manual migration process can be done on your own as well as with the help of developers. The caveat is the amount of time it takes to complete the migration and there is room for some unexpected errors that may arise. If you go for automated migration, make sure to pick the right tool. Cart2Cart or LitExtension are two tools that are widely in use as they help to perform the migration faster and securely.
Conclusion
If you are planning to migrate your current ecommerce store to a new platform, you need to ensure avoiding any potential pitfalls that may jeopardize the prospects of your store. In this article, we mentioned a few tips that ease the process of secure ecommerce migration. Migration planning is a serious process that needs few critical checks to get everything right and improve your ROI. If you want ecommerce experts to take over the ecommerce migration process for you, Skynet Technologies is the best place to be. Here, we have ecommerce experts who are proficient in a wide range of ecommerce platforms and technologies.