Magento Multi-Vendor Marketplace – Everything You Need to Know!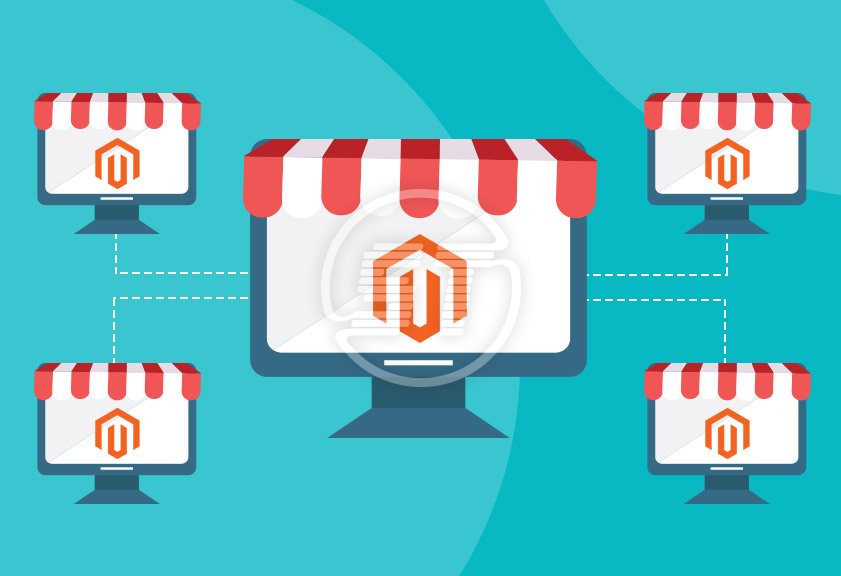 If you need to change your traditional Magento store into a multi-vendor marketplace, you are perfectly positioned. The multi-vendor marketplace is a phenomenal Magento augmentation that offers impressive features to transform your Magento site into a completely working online commercial business center like Amazon, eBay, Etsy, Alibaba, AliExpress.
With unique features, your vendor can deal with their products, stock, deals, solicitations, shipments, credit notes by utilizing Seller cPanel. An admin can get a commission for any sale from a vendor. Customers can review merchants per product for making a fantastic marketplace.
Notably, this Marketplace expansion upholds all the default payment techniques for Magento, and that's only the tip of the iceberg (Stripe, Reddot, PayPal adaptive). Likewise, the vendor can make by their own assessment rules, advancement markdown codes, or the transportation charges for their item right on the Vendor cPanel.
Are you looking to start or expand Magento multi-vendor marketplace? Here are some prerequisites, steps, features, and benefits. Let's explore it.
Quick & easy steps to open your multi-vendor marketplace site using Magento
Run a free Magento open source or enterprise edition on your system.
Buy a multivendor marketplace and install it.
Set up payment, product, and other information.
Launch your site and start attracting your vendors.
Features of Magento Multi-vendor marketplace
All the Magento users get a new and unique dashboard to start with.
Vendor registration, verification, and listing are pretty easy with the different sections for each work.
You will be able to list more than one vendor for the same product as they appear in search results.
Shipping charges are on vendors. If they want to charge shipping on any product, they can add shipping charges to that product.
Sellers can notify their customers if they are inactive for a more extended period.
Vendors can add every product type in their respective categories without any fuss.
Product approval is manual and automatic. It is on the vendor how they want to approve the products.
The vendor can easily enable and disable products as per the availability of the products.
If any vendors get deleted from the marketplace, their products get eliminated from the lists.
CSV file helps vendors import and export the products in bulk.
Orders and vendors related to all the settings are simple, and admins can make the changes in just a few clicks.
Email templates are there to notify sellers about orders with every detail.
Vendor invoice management is also not a big deal. It helps create different sections for different vendors as per their sales and products.
Different commission for distinct vendors is possible.
Each vendor's credit and debit reports are visible in detail to manage the account and payout process.
There is a facility for customers to contact the vendors and message them about any issue via the vendor-customer messaging feature.
Vendor and product ratings are there for customers to review and rate the sellers and products they bought.
Safe and secure online payment gateways like PayPal and Stripe.
Magento has a mobile app builder too, which is mobile compatible, and hence you have the choice to make your mobile-friendly marketplace.
It has multi-currency and language support too.
It gives lifetime updates to all the vendors.
Magento source code is open for all for easy customization.
And there are many more features associated with Magento multi-vendor marketplace.
Few take away points-
Magento has a lifetime domain license. Once you have a license key, you can use it for a lifetime, with no expiry date.
Further, you can integrate your marketplace with your existing Magento ecommerce store. With comprehensive Magento website design, you can integrate the ultimate user experience within it.
It has free installation, and you can ask for support in case of any bug.
Do not overthink about this Magento marketplace functionality; it is a wise choice to start using this open-source e-commerce CMS to create your site. You can customize it at a fundamentally lower cost, which will not hamper your budget with an experienced team of Magento developers. Assuming you have no thoughts about how this arrangement works. You should realize that Magento multi-vendor marketplace changes over your Magento site into a powerful online commercial center, where merchants can deal with their stock, shipment, profile pages, and so on.
They likewise have a chance to add the accompanying item types: Simple, Virtual, Configurable, and Downloadable. The expansion doesn't offer a similar arrangement of elements as the previously mentioned apparatus, yet it will be reasonable for less muddled undertakings. Choose Magento – a multi-vendor marketplace and start taking steps towards your goal!
The ultimate goal of any business to scale and grow beyond the anticipated goals. To make this dream come true, any business should deliver nothing but the best. The multi-vendor marketplace business model is your magic bullet to expand your business reach and achieve the sales goals you laid down.
As a leading Magento development company, we provide complete Magento ecommerce development with exceptional and powerful features to deliver the best-in-class experience. Whether you require to develop a new Magento store, integrate any applications, redesign your Magento store, multi-vendor, and multi-lingual marketplace, complex B2B store, maintenance, or support; we can help you out. To know more about it, feel free to get in touch with us via email at [email protected] or call us at (810)-358-8040 or (725)-222-4706.