Magento SEO - A Step-by-Step Guide to Improve the Google Rankings!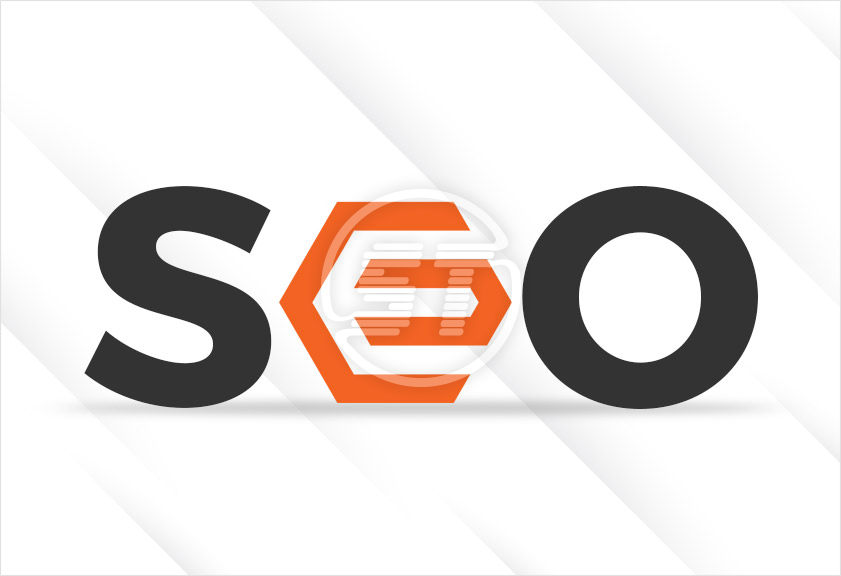 So, you built a jaw-dropping Magento website, embedded tons of features into it, and spent a lot of money. But what is stopping the leads from visiting your storefront? You probably would be thinking the same if your Magento website is not optimized for SEO best practices. Yes, that's true!
Does that mean you require discarding the existing Magento website and developing a new one from scratch? Hell no! You can tweak your Magento ecommerce store and streamline SEO aspects to improve your Google rankings swiftly. Woah! How to do so? Don't worry; we've got your back! Here is your step-by-step guide to excel at Magento SEO. Hold your breath and dive in!
What's the Need to Focus on Magento SEO?
As we already discussed, Magento SEO customization can be a game-changing improvement to your website. What else does Magento SEO have in store for you? Let's explore!
Enhanced Google Rankings are a Piece of Cake!

Tailoring your Magento website according to SEO entities makes your website helpful and impressive for the target audiences. As Google prefers pages that provide the search engine users with some value, your website starts showing up on the Search Engine Result Page. Isn't that a win-win scenario for you?

Optimized Websites Implies Better Brand Visibility

Honestly, selling unique products online and maintaining a gorgeous Magento website is of no use if the potential customers cannot find you on search engines. How to fix such a scenario? The answer is SEO, simple! You can optimize your website to appear among top search engine results, get better visibility, and register a higher click-through rate.

Build Enhanced Brand Reputation

Most netizens do not prefer clicking on results displayed on the second SERP. Do you know why? It's because they feel unconfident about the later websites. In contrast, the top 3 results on the SERP gain the highest click-over rates and web traffic. So, you can optimize your Magento website and appear on the first results page to preach a better brand reputation.
Besides the above crucial reasons, Magento SEO brings more advantages to your doorstep. So far, so good! But how do you adjust your web store to gain the best outcomes? Below is the secret recipe. Keep reading!
A Step-by-Step Guide to Magento SEO!
Magento SEO is the ultimate method to keep your ecommerce venture up and shining. Most retailers realize the importance of Magento SEO, but a few of them succeed. Why so? It's due to the unawareness of the following steps! Don't lose the game and learn the below tips to skyrocket your website on the SERP. Take a look!
The Homepage is Essential!

What makes the first impression among your audiences? Yes, you've guessed it correctly! It's the homepage of your Magento website. So, it becomes essential to modify your homepage and align it according to the SEO best practices. Here's what you can do to polish the website homepage.

Ensure that the landing page comprises some high-ranking keywords for Google to understand what your website is all about.
You can use several long-tail keywords to rank your website for voice commands as many customers tend to shop online using integrated assistants like Alexa and Siri.
An ideal homepage should comprise links to all other web pages in your Magento ecommerce website. It helps Google to crawl your website and show it to potential audiences.
Pay attention to the homepage UI and create the best experience for your audiences. Display unique offerings, sales, and discounts on the banner and retain leads for the longest time.

Metadata Optimization is the Key!

Although seeming inactive, the Magento website metadata plays a crucial role in boosting your website's Google rankings. Believe it or not, you cannot overlook metadata. Hold on! What is metadata, after all? Metadata are some sentences that describe a specific webpage and assists Google in showcasing your Magento store at the top. It comprises the following parts.

Meta Titles

Meta titles are the headings of a webpage as displayed on the SERP. It comprises some keywords to offer a better picture of your website to Google. Consequently, the search engine gives a higher rank to your Magento store. Ideally, the best meta titles have around 60 characters and at least one high-ranking keyword.

Meta Description

What do you see right below the result titles on Google SERP? Yes, some sentences describe the content present in the linked webpage. That's a meta description! Typically, meta descriptions have around 155-160 characters and some high-ranking keywords embedded naturally. Like meta titles, the snippets help Google in proficiently understanding the content of your webpage.

Optimize Robots.txt to Excel at Magento SEO

Although highly essential, Magento shop owners tend to ignore the Robots.txt aspect of their websites. Consequently, they miss out on many groundbreaking opportunities! Robots.txt is simple and easily customizable from Magento's admin panel. In a nutshell, you can control how Google crawls your web store using Robots.txt.

All you need is to identify the pages that you wish to show on Google SERP and change their Robots.txt to "index, follow". However, you can keep the remaining pages to "noindex, nofollow".

Handle URL Rewriting and Redirecting Carefully

Do you know that web page URLs can make or break your SEO game? Yes, that's correct! So, you require rewriting the URL to SEO-friendly links and allowing Google to understand the pages accurately.

Beware! While you rewrite the URLs, the existing pages will display a "404 Page Not Found" error when clicking on your internal links. So, change the hyperlinks everywhere possible to appear higher on the Google SERP.

Edit XML Sitemaps Responsibly

Sitemaps decide the route for Google crawling. Consequently, they impact your SEO efforts. So, invest some time creating a sitemap and ensuring that all pages of your Magento website have suitable links responsibly.
That's how you build a high-performing Magento store! Do you find these overwhelming? No worries! You can trust the leading Magento SEO agency, Skynet Technologies, and level your website for projected growth. Get in touch with us today!
As a leading SEO service company, Skynet Technologies gives you the competitive thrust and out-hustle your business rivals in getting more qualified traffic, leads, and conversions. We have an expert SEO team who can implement strong marketing strategies for your business. Our SEO experts work on multiple strategies including Google Shopping, social shopping feeds, email marketing, content marketing, and many more to accelerate your business growth!
We provide end to end Magento ecommerce development with exceptional and powerful features which make your Magento store stand out from the crowd & maximize your revenue potential.
Related blogs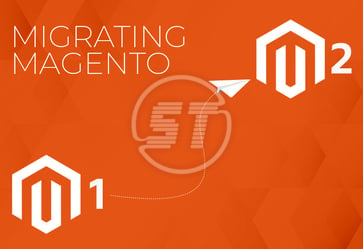 Steps to follow before migrating Magento 1 to Magento 2!