Website accessibility in New York – The best practices and guidelines that you cannot overlook!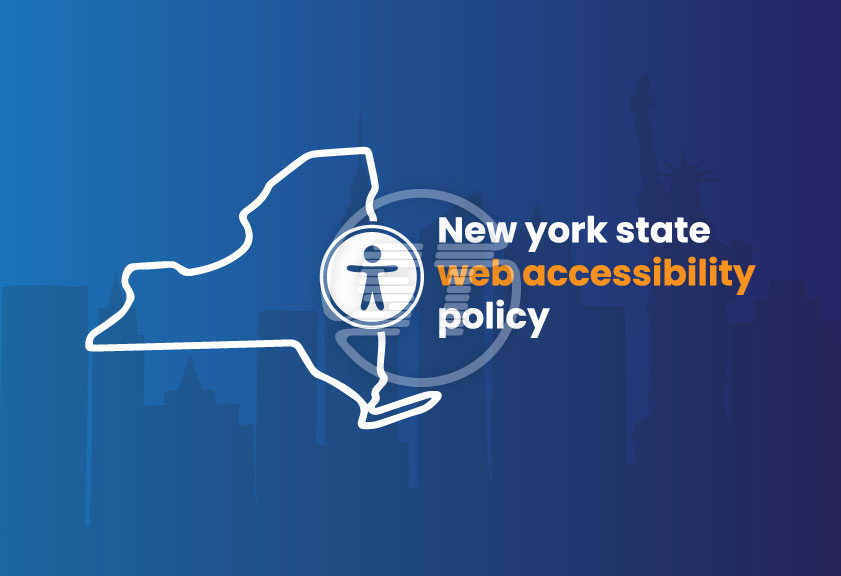 In today's digital age, websites serve as a gateway to a wide range of resources, from educational resources to government services and commercial offerings. An accessible website allows to navigate and interact with web content effectively.
New York recognizes the significance of website accessibility and has taken steps to promote the inclusive digital experience. An accessibility statement is a common practice employed by websites in the state to declare their commitment to achieving a certain level of accessibility. The basic idea behind adhering to accessibility best practices and guidelines is to enhance user experience for all visitors including those with disabilities.
Implementing website accessibility not only demonstrates a commitment to inclusivity but also contributes to improved search results and overall website performance. New York has a dedicated State Policy named NYS-P08-005, which ensures minimum accessibility requirements for websites and applications that are developed, maintained, used, or procured by State entities.
YOU MIGHT ALSO LIKE: ADA Tax Credit
Web accessibility laws that are applicable in the New York state!
1. Local Law 26 of 2016
This law was signed on March 14, 2016, emphasizing all agencies to adopt accessibility standards for their websites and ensure that they are compliant with those standards. The standard is based on Web Content Accessibility Guidelines (WCAG) 2.1 level AA.
2. ADA (The Americans with Disabilities Act)
The ADA is specifically WCAG 2.1 level AA standards that are used to fine-tune website accessibility. It is accepted by a major part of the world including New York to create accessible websites and applications.
3. Section 508
Section 508 of the Rehabilitation Act of 1973 is another requirement for accessibility compliance in New York. All federal government agencies that receive federal funding are required to adhere to Section 508.
4. NYS-P08-005
This policy is made to establish accessibility requirements for Information and Communication Technology (ICT) websites that are being used in New York. The policy says that under the laws all State Entities (SE) must ensure equal access to ICT products and services to everyone including people with disabilities unless incorporating accessibility will impose an undue burden on the agencies.
NYS-P08-005 is based on Section 508, ADA, and Execution Law Section 170-F. According to this (Section 170-F), every vendor or other person should offer their services to compliant websites only for the provision of such services to everyone.
YOU MIGHT ALSO LIKE: Web accessibility examples
More on NYS-P08-005
This accessibility policy is specifically designed for the New York State and applies to all State Entities (SE) which are defined in Section 101 of the State Technology Law. These agencies are obligated to offer accessible digital solutions to their all employees and third-party vendors who use any IT resource to perform their duties.
1. How to ensure that your website meets the requirements?
Electronic content made for public, or business purposes should be ADA compliant. Agencies must focus on below requirements, and they should be accessible:
An emergency notification.
An initial or final decision adjudicating an administrative claim or proceeding.
An internal or external program or policy announcement.
A notice of benefits, program eligibility, employment opportunity, or personnel action.
A formal acknowledgment of receipt.
A survey of questionnaire.
A template or form.
Educational or training materials and
Intranet content is designed as a web page.
And to make sure that a website is compliant with the suggested requirements, State Entities must perform the following activities:
Conduct manual testing of ICT before product use, prior to any fundamental alterations & biennially thereafter using specialized software or services.
Maintain a properly documented testing report until the next testing takes place.
Keep a list of ICTs and the current compliance status of each one of them.
And post an accessibility link on the website's home page footer. Please note that the accessibility linked page must contain contact information to reach out in case of any questions related to the site's accessibility.
YOU MIGHT ALSO LIKE: Cost to Make Website ADA Compliant
2. Exemption from the policy
A. Existing ICT
An existing ICT which is created or procured on or before January 18, 2018, and if it is compliant with non-revised standards of Section 508, then it is not required to modify to conform with revised 508 standards.
B. Undue burden
If a State Entity (SE) determines that conforming to revised 508 Standards will impose an undue burden, then it does not need to conform with these standards. Conformance shall be required only to the extent that it doesn't become a financial burden or result in a fundamental alteration in the nature of the ICT.
It is solely the State Entity's decision to determine what constitutes an undue burden or fundamental alteration. Moreover, the SE must provide a written document mentioning which part of the revised 508 Standard causing a burden on them. The document should also include why and to what extent compliance with applicable requirements is creating trouble for the SE.
Based on the written document's reasons, that part of the standard may undergo a review. However, the review is not meant to replace the standards or save the SE from lawsuits. It only gives a fair chance to the SE to consult its legal counsel and act accordingly.
Revision history of NYS-P08-005 policy
NYS-P08-005 was originally released on 21st June 2004 and its first revision was done on 25th October 2006 to add procurement language and some minor fixes.
More changes happened in further revisions in 2008, 2009, 2010, etc., and the most recent version, which is based on WCAG compliance, was released on 24th May 2023.
Lawsuit understanding to maintain digital accessibility in New York!
New York recorded the highest lawsuits in 2020 followed by Florida and California. Do you know the reasons why New York has the greatest number of accessibility lawsuits?
These lawsuits are filed by many law firms simultaneously and most of them are in New York.
Plaintiffs can recover damages in New York if they add city or state claims to ADA lawsuits, according to human rights laws of the state.
Lawsuits can be imposed on litigants, even if they are not located in New York. If someone tries to access an inaccessible website, the website is subjected to New York's accessibility laws.
Wrapping up
Follow the best accessibility practices, ensure all PDFs and other documents are made as per ADA standards, and don't forget to include frequent testing in the website development and maintenance process. It is the only way to escape lawsuits and own accessible websites. With the rise of technology and the increasing reliance on the internet, it is imperative that websites prioritize accessibility to ensure equal access to everyone. The efforts made by the government, businesses, and organizations in New York adhere to accessibility guidelines and standards are noticeable. However, there is still a need for awareness of digital accessibility. With continuous acceptance and implementation of accessibility standards, digital scenarios in New York will improve at faster pace.
Skynet Technologies, a proud associate member of the International Association of Accessibility Professionals (IAAP) and a recognized participant in W3C, takes great pride in its valuable contributions to the global accessibility community.
Our specialization lies in delivering ADA website accessibility remediation services that cater to a wide range of diverse requirements. Whether you require quick accessibility improvements or a complete overhaul of website accessibility, be assured that we are fully equipped to meet your needs. Our range of services covers every aspect of website accessibility, including design, audits, consulting, remediation, support, and ongoing maintenance.
Feel free to reach out to us via email at hello@skynettechnologies.com or by using the provided form. Our mission revolves around aiding you in enhancing the accessibility of your digital presence and improving inclusivity for all.
Related blogs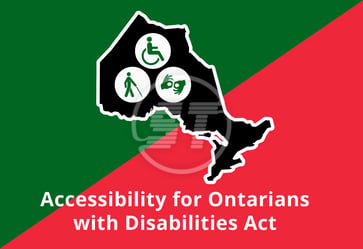 September 23, 2023
What are the Accessibility for Ontarians with Disabilities Act (AODA) requirements?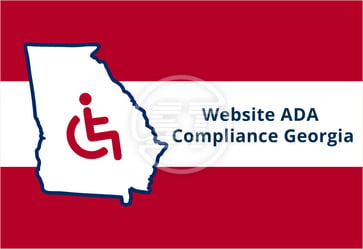 September 22, 2023
Website ADA compliance standards and guidelines in the Georgia!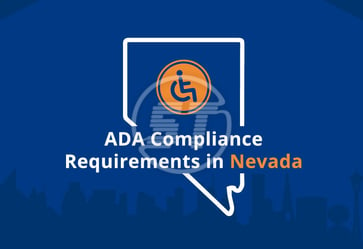 September 20, 2023
ADA Compliance Requirements for Websites & Applications in Nevada!