osCommerce to Magento Migration – Top Reasons to do!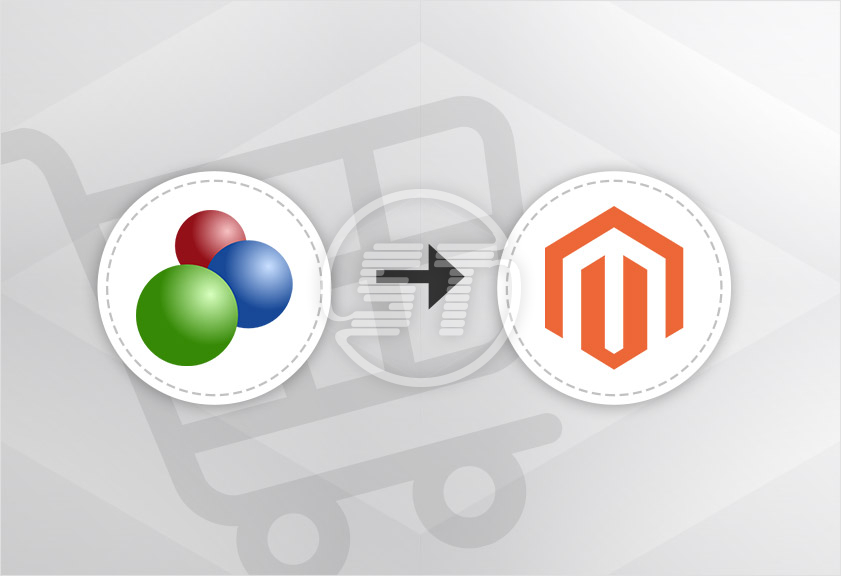 osCommerce was once the dominant and reliable force in the ecommerce business with thousands of online stores sprouting over the years. It has ruled the roost as an undisputed ecommerce platform choice for a long time. Merchants have used osCommerce when there were barely any alternatives to it. As the online marketplace expanded, many more platforms came to the fore and challenged the dominance.
One such platform that took everyone by storm is Magento that captured the market share very quickly soon after its beta launch. When it came on the scene, people started to notice the huge potential of the platform. An unprecedented shift to Magento has happened then and today the number of merchants choosing osCommerce is very slim when compared with Magento.
In this article, we dwell on why migrating to Magento is one of the best things to do and how it shouldn't be a nightmare to migrate from osCommerce to Magento.
Why osCommerce to Magento Migration is essential?
Extensibility
Magento is highly extensible given that it has a flexible and well-structured architecture. It provides an advanced API and the platform is based on the latest PHP 5 coding standards and Zend framework that makes the system scalable, efficient, secure, and easy to use. Besides, Magento also has thousands of themes and extensions that supercharge your store. But in osCommerce, the code, logic, and design are intricately connected which makes any modification or update a herculean task.
Multistore Functionality
Multistore functionality is one of the most influential features of Magento. With one installation, you can manage multiple websites, stores, and store views for your business. You can set up every store on a different domain with a different design theme, products, and target customers. You can also use the option to share the products, customers, pricing, and other information among different stores. Magento Multistore also supports multilingual, multicurrency, different payment & shipment methods, and also separate checkouts for different stores making your store a truly globalized store.
Layered Navigation
Layered navigation is another amazing feature of Magento that lets the customers find the products they were looking for quickly with easy filters. Even with thousands of products, Magento offers great product catalog management extensions that support robust product listings and also speeds up the process of product search and advanced filtering options in the Magento administration panel.
Design
Magento supports a huge stack of themes and templates and there are ready-made layouts for online stores. A Magento theme package contains all the files, modules, and documentation to help you quickly set up your online store. One can make quick modifications to the themes and customize them as per the specific needs of the merchants. They are also multi-lingual supportive. On the other side, osCommerce doesn't have such templates!
SEO
One of the painstakingly difficult things for osCommerce store is to optimize the website for better search engine visibility. But Magento by default is incredibly search engine friendly. With a great set of tools, one can enhance your ecommerce store ranking in the search engine page results. With user-friendly page URLs, meta tags, optimized images, XML sitemaps, you can better your online presence.
Support
osCommerce doesn't enjoy robust community support. It is even appalling to note that unless you have great enthusiasm, even programmers hate it. On the other side, Magento has thousands of development companies and more than 300 of them are official Magento partners today. Magento also introduces updates and fixes bugs periodically unlike osCommerce which became obsolete.
Marketing Pipelines
Magento offers endless marketing possibilities like upselling, cross-sells, gift cards, discount coupons, access to premium services, and other customer loyalty programs that can entice even passive website visitors to become your loyal customers. The newsletters, email follow-ups, and other marketing rules help the merchants to offset the churn and also push the cart abandoner to come back to your store.
Cost
Both osCommerce and Magento are open-source software free to install and use. But osCommerce development doesn't have any robust enterprise option. Magento comes in two versions - community edition and executive edition supporting both commercial and free versions. The community versions can be availed for free but if you want supporting features, you need to shell out some money for purchasing executive versions. For larger enterprises, the Magento executive edition is the best fit solution.
Community Support
The osCommerce community of store owners, developers, service providers is much smaller when compared to the significant and more influential Magento partners. Magento has got a growing and enthusiastic community.
Payment Gateway & Discounts
Magento supports multiple payment methods, unlike osCommerce that gives the customers only a few payment options. Besides, it is easier to find special offers, discounts with Magento.
Advanced CMS
osCommerce's backend is user-friendly for site admin but lacks the features that Magento supports. Magento has an advanced user management tool and advanced CMS with WYSIWYG editor which simplifies web content creation.
Updates
osCommerce has no updates for a very long time making the platform obsolete and outdated. While Magento has frequent updates and bug fixes on a periodic basis which keeps it to overcome any roadblocks in providing a great shopping experience.
Even though Magento services are incredible, many dreads over the Magento migration process as it is resource consuming. If you can get on board with Skynet Technologies, with our experienced developers, we help you to migrate your store to Magento without any data loss, security hacks, and negligible downtime issues.
Skynet Technologies is an official Adobe Bronze Solution Partner.
We have years of proven experience and expertise in migration services for Magento online stores. With a right transition plan and skilled Magento developers, we facilitate a seamless migration from any platform to the latest and secured version of Magento. We specialize in full-service Magento ecommerce development including Magento solution architecture, UI/UX design, platform migration & upgrades, API / integrations, multi-vendor multi-channel marketplace, multi-tenant solution, performance optimization, Google core web vitals implementation, omnichannel strategy, Magento store ADA compliance & security, product information management solution, and more. Get in touch with us at hello@skynettechnologies.com or submit the following request free quote form to know more.
Related blogs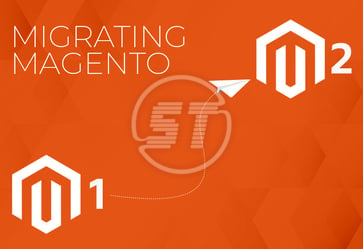 Steps to follow before migrating Magento 1 to Magento 2!