Top reasons why your ecommerce business requires Pimcore product information management (PIM)!
Product information management (PIM) is an approach of managing and distributing product and users' data to various channels at the right time. PIM has its robust APIs (Application Programming Interface) that help you to integrate different software and applications and provide an outstanding digital experience. To meet the expectations of customers and current market trends, paying attention to the digital experience is necessary in current scenarios.
PIM is essential to collect, store, organize, and share product data in your desired channels. It also offers complete control over product content, customer behavior, data quality, all the digital assets, etc. The data PIM provides you with helps you to deliver a personalized experience to your customers.
There are many product information platforms available in the market out of which Pimcore has the capacity to conquer business challenges efficiently. It is one of the best product information management platforms that acts as an ecommerce business accelerator.
What is the role of product information management in ecommerce?
PIM offers an array of beyond-the-box functionalities to manage your business activities. We have a few pointers here that make PIM an outstanding tool for your business.
Product information management can manage and organize millions of products at a single time.

It can handle both B2B and B2C types of businesses.

With the help of PIM, a business can offer a personalized experience to its customers.

Complex product data configuration becomes easier and quicker with PIM.

PIM aids businesses to work with more than one client using individual ERP systems.

Product information management assists in maintaining product data quality. It ensures that data quality and consistency match the market requirements.
With content flexibility and consistency, PIM manages the digital platform in the best possible way and nurtures your ecommerce development to grow higher.
Pimcore is a reliable and result-oriented platform. Many small and large-scale businesses are using Pimcore as their PIM and experiencing its magic. Let's know more about Pimcore open-source product information management software.
Pimcore PIM system for your ecommerce business
To transform your ecommerce business into a digital giant, you need a platform that can handle all the digital requirements efficiently. Pimcore is one such platform that has capacities to manage your data and business reliably.
Pimcore understands every business very well

Pimcore is a perfect option for both B2B and B2C business models because of many reasons.

It is a platform that provides exceptional data and experience management. It aids businesses in integrating with numerous micro-services and open-source components.
Pimcore provides you with a responsive front-end design to deliver an out-of-the-box digital experience to your users. Responsiveness reduces the problems of multi-channels and Omni-channels stores.
It has advanced searching and filtering tools that give a smooth shopping experience to your users.
Pimcore manages and promotes your data in real-time.
This open-source exceptional platform has myriad features to make your business processes smoother for your users and one of them is customized checkout. Customer-centric fully customized checkout provides a different and special experience to your users.

Pimcore has a headless API-driven structure

Headless API-driven content handling and delivering capability is the most exciting feature of Pimcore. The headless framework uses content-as-a-service and provides more flexibility and consistency to the content. For faster and more reliable services and to manage big chunks of data, a business must opt for the headless structure of Pimcore.

Enhanced omnichannel capabilities

The omnichannel design model is difficult to manage and organize but Pimcore made it easier. It has in-built features that are perfect for the omnichannel model to control the data and experience management across the channels from a centralized hub.

Real-time personalization

Pimcore offers a personalized user experience to every single user throughout their shopping journey using a behavioral target engine. Offering content relevant to a user and managing customer-centric activities is possible with Pimcore.
The market is flooded with myriad product information management software, but it is evident that Pimcore has the 'X' factor to grab people's attention. Above are a few reasons why you should choose Pimcore PIM system. Every edition of Pimcore caters to the data efficiently. However, data and experience management issues can differ at the enterprise level. A complex enterprise with humongous data and users may need the Pimcore enterprise edition to handle the data and experience management aptly.
Enterprise benefits of Pimcore PIM system in your ecommerce business
Implementation of PIM aids your business to improve data quality and vanish the chances of sub-standard quality of data and user experience. Pimcore integration helps to modernize your ecommerce store and reach out to your customers directly.
Below are the benefits of implementing product information management in your business.
PIM becomes a central and sole source of product information

Organizations often face inconsistency and inaccuracy in product data information. But with PIM, gathering data and managing it across the digital assets becomes flawless and data management takes no time too. Also, if you want to update or adjust the product data, it can be managed from a single hub and changes will be applied to all the channels.

Smooth operation with increased revenue

PIM helps in adding new marketing and sales channels efficiently and easily. Also, the need for manual data entry vanishes. You get all the updated information in one place. So, PIM not only makes the entire process effortless but saves you time as well. And efficient data handling and customer experience increase the revenue of the business.

PIM makes unique selling proposition more effective

When PIM assists in eliminating the human effort of collecting and unifying data, the human resources can pay more attention to developing new sales and promotional strategies. PIM has many new attributes that help you create product catalogs for your partners and customers. With the high-quality product catalogues, you can engage your customers more effectively and improve the quality of business relationships.

You can publish more qualitative information

PIM allows you to store product description, media and technical data completely and at the same time all the links, files and images are checked to see if they meet all the desired business requirements. The collected, sorted and verified data can be published across the channels from interface, no need to publish them manually on different channels.

Consistent product information

Incorrect and incomplete product information can cost you a huge loss in business. PIM is there to help you. As mentioned above, PIM provides you with consistent information. It collects, adds, subtracts, updates, and reviews product data in one centralized system, which maintains the quality and consistency of product information. It also improves your brand image among users.

PIM assists in making effective ecommerce strategies

Customers use multiple channels for shopping, so you need to make unerring strategies to intrigue customers and hold them to your store. Since you get precise data from PIM, you can make on-target strategies and improve your business sales and profits.
Product information management is something that you need to elevate your business. Get rid of traditional business practices and apply new and refreshed technology to your ecommerce business.
Wrapping up
Pimcore PIM development helps businesses to grow exponentially with accurate and flawless data management. The right PIM platform provides an awesome digital experience to your users. One such trustworthy PIM software is Pimcore, which enables businesses to engage customers through an exceptional personalized experience.
If you have a solution that can impress modern customers and satisfy their shopping needs, then your business is unbeatable; no competition can affect your business.
We are proud to be known as a Pimcore Silver Partner. Our team of certified Pimcore developers can provide end-to-end Pimcore development including new store, store migration, integration, custom development, support & maintenance, custom analytics, regular security audit, and more. Skynet technologies bring personalized brand experiences, real-time customer engagement, omnichannel enablement, and other benefits to your Pimcore website or application. Contact us at hello@skynettechnologies.com or submit the following request-free quote form to know more.
Related blogs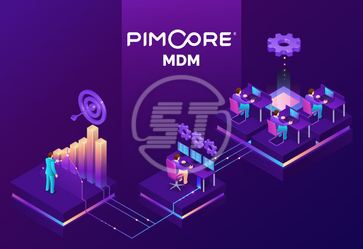 Pimcore MDM: Use Cases, Misconception, And Key Points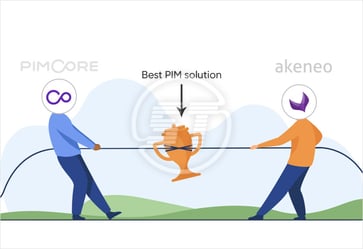 Pimcore vs Akeneo – Find the best PIM solution