Pimcore vs Akeneo – Find the best PIM solution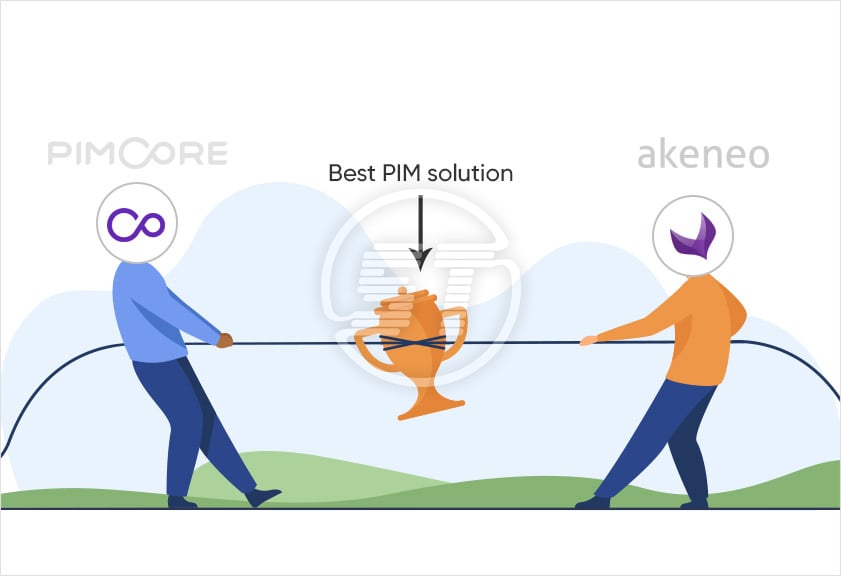 Are you looking for an efficient product information management (PIM) solution? What are your expectations from a PIM? Have you come across any PIM yet?
Well, there are many PIM solutions available in the market. However, the two most common and powerful PIMs are Pimcore and Akeneo. Both are open-source and based on the Symfony framework. But both Pimcore and Akeneo have significant differences, which we will explore in this article.
One thing is sure if you wish to opt for any one of them, you will be having an unerring and most productive system. Pimcore is offering unbeatable solutions since 2013 and Akeneo is also founded in 2013 and since then, it is many organizations' most favored choice.
It will be interesting to know the differences between these two PIM solutions and know which is the best fit for your organization. Let's explore!
Pimcore and Akeneo – Two outstanding PIM solutions!
1. Pimcore
It is an open-source PIM solution (as mentioned in the introduction) that is a consolidated system of PIM (Product information management), MDM (Master data management), DAM (Digital asset management), ecommerce, DXP (Digital experience platform), and CDP (Customer data platform). This platform vanishes the need for multiple integrations by providing in-built features to manage enhanced functionalities, which improves the overall performance of the platform.
Pimcore has features that allow you to seamlessly control complex product information and send them to multiple sales channels simultaneously. If you choose Pimcore as your PIM solution, you can easily structure and centralize all the crucial marketing and technical data and work on customer touch points.
You can integrate Pimcore with several eminent platforms to operate the multichannel system, third party platforms like Amazon, Facebook, Google Shopping, eBay, etc. This PIM solution offers ease of use with ample development options. It has advanced development modules which include APIs for simple connectivity with CRM, ERP, and third-party applications, user permissions, messaging system, etc.
Pimcore has connect anything architecture that allows you to integrate any amount of digital data efficiently. In-built editors, QR code management, social media reporting options, and many more prominent features make this platform a sole source, where you can build an entire application of any size.
2. Akeneo
It is also an open-source platform with Symfony framework. Akeneo allows you to map the structure of your organization effectively and intuitively with the help of its modern design and three different editions, which are: Community edition, Growth edition, and Enterprise edition (with two variants Flexibility SaaS and Serenity PaaS).
Likewise, Pimcore, Akeneo also allow integration with platforms like Shopify Plus, eBay, WooCommerce, AliExpress, Google Shopping, etc. It has internal smart search option and grouping rules that helps eCommerce beginners and organizations that wish to have a completely automated sales process.
Akeneo helps its users to group products and give them additional variants as per manually suggested rules and categories. Data export is also easier with this PIM solution by using CSV files and Excel. It has myriad helpful modules like Teamwork Assistant Module. This module helps in displaying the publication progress of a given product and you can also plan the next action by assigning responsible persons.
Let's see more features and differences between these two platforms.
Key differences between Pimcore and Akeneo
Pimcore
Akeneo
Flexibility
Multi-level hierarchies for a product family.
Single level hierarchy.
Personalization

Extremely personalized digital experience to engage audiences based on behavioral targeting, business intelligence, audience profiling, and data collection through web analytics.
User profiling can be used for tailoring content automatically for users based on their behavior.

The personalization is done using recommendation engines and search tools.
Product information management (PIM) also helps in personalization.

Scalability
Flexible and intuitive enough to adopt new and sizeable amount of data.
Scalable with ease of managing complex data.
Ease of integration

'Connect anything' concept helps integrating all your favorite platforms.
Ability to integrate colossal data easily.

It has custom connectors to integrate any sort of product information.
A seamless integration between Akeneo and any other platform can be done.

Extended set of tools
Pimcore is a consolidated platform of tools like PIM, MDM, DAM, CDP, CMS, ecommerce.
It has friendly interface with intuitive user panel.
Responsiveness
Mobile-friendly, completely optimized for every device.
This PIM platform is also responsive.
Open source
Pimcore is available for everyone; it is open source.
Akeneo is also open-source and available.
License

It is available in three versions -

Community (free)
Enterprise (commercial)
Unlimited (extended enterprise version)

Akeneo also comes with three versions-

Community (free)
Growth
Enterprise

Technical support
Users can buy additional packages of fixed support hours.
Both free and premium options are available to get technical support.
Technology
Pimcore is an API-based open architecture system under the GPLv3 license. And it is written using PHP and Symfony languages.
It has OSL 3.0 license. And likewise Pimcore, it is also based on PHP and Symfony.
Backend and frontend
GraphQL DataHub and microservices for infrastructure.

Memcached, Doctrine 2 as ORM, MySQL, and ElasticSearch.

Frontend is made of jQuery, Backbone JS, React JS, BEM.
When to choose Pimcore and when to Akeneo?
The new era is all about technology; it is evolving, and users are making the most of it. Opting for future-proof technology is always a smart choice.
If you are hunting for an exceptional PIM, Akeneo can be your option. It has an enormous marketplace with several extensions that are ready to install. These extensions help you to enhance the functionality of your system by integrating Akeneo with different ecommerce, POS, and other systems.
This PIM solution is easy to configure. It has readymade connectors that reduce the implementation time as well. Extremely convenient and easy to use.
On the other hand, Pimcore has a pool of capabilities, and it is way more adaptive than Akeneo. The icing on the cake is, that it has an MDM system that centralizes all the data, instead of only product data. Pimcore is a framework where several systems can be built and connected.
Digital asset management, customer data platforms, etc. are key components of Pimcore. You can choose a combination of Pimcore components in your system as per your business demand.
In a nutshell, if you wish to have a PIM solution that is exceptional and can be quickly implemented, go for Akeneo. And if you are working on an enormous project, on which you must deal with colossal data with numerous other combined projects simultaneously, Pimcore must be your option.
Which is the best fit for your business - Pimcore or Akeneo?
The above comparison and other details might help you to choose either Pimcore or Akeneo as one of the PIM solutions for your business.
Pimcore's free version is no less than its premium version. Whereas Akeneo's enterprise edition does not live up to users' expectations. Other than this, Pimcore outshines Akeneo in several facets.
We are a Pimcore silver partner who provides 360° Pimcore solution including design, development, integration, customization, maintenance, and more. Hire our certified Pimcore developer to enable personalized brand experiences, real-time customer engagement, omnichannel enablement, and more to your Pimcore website or application.
If still confused, reach out us at hello@skynettechnologies.com; we are one of the leading PIM solution providers. We will help you to find the best feasible option for you.
Related blogs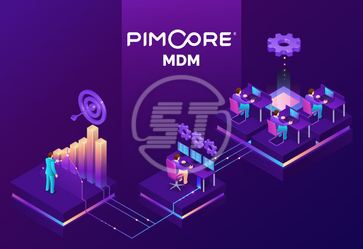 Pimcore MDM: Use Cases, Misconception, And Key Points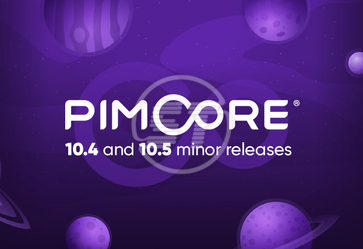 Pimcore 10.4 and 10.5 minor releases: August 2022 update!