Shopify to WooCommerce Migration - How and Why you need to move?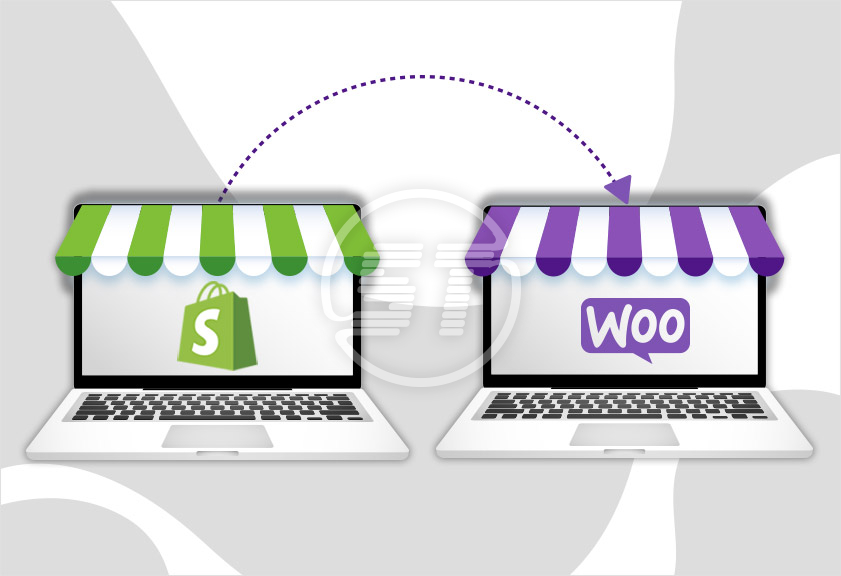 Do you feel that your current ecommerce platform is holding you back from taking your business to the next level? You're not alone! Many ecommerce entrepreneurs would face this issue at one point when they are happy with their current state and eye on going to the next level. Some of the things you have overlooked while picking your current platform may limit your scalability. And for this very reason, you now wish to move on to a better platform that offers superior scalability and puts you in a much stronger place.
Reasons to Migrate from Shopify to WooCommerce
Shopify, for sure, is a wonderful platform but there arises a need to move to a self-hosted platform. Shopify is a great platform for beginners but it gets expensive as you scale. If you want your business to grow, WooCommerce has any out-of-the-box ways and is stronger in many ways. Let us find out how.
WooCommerce is Opensource

Unlike Shopify which is a closed-source platform where you have limited access to the system files, WooCommerce is an open-source platform that gives you more control over the core files. You can modify any of the core aspects of this WordPress plugin. With the Shopify theme, your design aspects are also limited. With WooCommerce you can style as you wish and take it beyond your imagination. You can wield greater control over your WooCommerce store unlike on Shopify.

Hosting Flexibility

You do not have a choice over your hosting with the Shopify store ad it is stored on the cloud and you can just be at the whims and fancies of the company providing you the hosting. But, with WooCommerce, you can shop around and enjoy the choices you have. You can pick the right hosting suitable for you depending on the features you want. You also have the flexibility of taking it from a hosting company to avail of any discounts.

Access to WordPress Plugins

WordPress has countless themes and extensions like CRM, ERP, email automation, which are easy to configure in your WooCommerce store. WooCommerce, being a WordPress extension itself, there won't be any compatibility issues. You can enjoy using many free extensions to achieve the desired results, unlike Shopify's paid add-ons. Also, you have WooCommerce centric plugins like the Yoast SEO plugin that is revised and targeted specifically for WooCommerce.

More developers

There aren't many Shopify developers around, so if you want to install a new feature, you may find it tough to find the developer immediately. But with WooCommerce which has a thriving community and abundant developers, you can find one in no time. The possibilities of custom development with WooCommerce are endless and it won't take long to find an affordable WooCommerce developer as there have been many working on this WordPress plugin.

Control over Pricing

WooCommerce is free, you just have to take care of the hosting, domain name, and any extensions you choose. You have the flexibility to use only the functionality you need and not pay for the ones you don't use. You need to pay a monthly fee for Shopify and also an additional fee for each new feature you need on it. Even Shopify add-ons require a monthly fee. Even for the external payment gateways, you need to pay an additional fee.

Payment Gateways

Both Shopify and WooCommerce provide all the major payment gateway integrations. However, it is WooCommerce that integrates even the lesser-known payment gateways into your ecommerce store. WooCommerce enables niche payment gateways to help you set up an international store. Another drawback with the Shopify store is the additional transaction fees for the third-party payment gateways. With WooCommerce, you don't narrow down your profit margins through these additional charges.

Free Backup

You need to pay some fee to back up your website data, design, and settings with the Shopify platform. With WooCommerce, you have multiple free website backup options. If you need more advanced facilities, then you can even go for paid options like the Jetpack plan that include auto backups. You can store your entire web shop separately and restore it at a later point in time when you need it.
Pre-Migration Process
Before you plunge into the migration process, you need to have proper knowledge about the WooCommerce platform. Understand the customization options available with WooCommerce. It may be a bit of a learning curve to migrate without data loss, recreating the web page designs, and maintain the ecommerce store branding.
How to migrate from Shopify to WooCommerce?
Now that you have made up your mind to move to WooCommerce, you might as well find an effortless to do it. One way is to hire an ecommerce migration company that ensures a secure and swift migration from Shopify to WooCommerce. And another way is use WooCommerce's Cart2Cart extension; So you directly do not require much technical expertise here.
It is an intuitive process that switches all your Shopify store data - products, orders, manufacturers, customers, reviews, coupons, and more to the WooCommerce store.
Connect your Source store - Select the source cart, in this case, it is Shopify. Enter your current Shopify website URL and other API information.
Connect Your Target Store - Now choose your target cart which is WooCommerce and enter the WooCommerce store URL. You need a connection bridge between your source cart and target cart.
Select the Data to be Moved - Choose the data entities to migrate to your corresponding WooCommerce store. You can move data pertaining to products, product categories, manufacturers, customers, orders, coupons, blogs, blog posts, and CMS pages. You can also choose additional migration options like clear current data on the target store before migration, create 301 redirects on your target store after migration, and more.
Launch a demo migration - You can launch a free demo to check if all the elements work well and correct any anomalies. If everything is fine, then go for it. Complete the full migration and enjoy the flexible WooCommerce experience in no time.
The performance of your store during the migration process remains intact. You can get this process done in just a couple of hours.
Migration from Shopify to WooCommerce may seem like a big hurdle but it isn't as overwhelming as it seems. With a hands-off approach, you can ensure a hassle-free migration process and gain more control over your store with WooCommerce.
Move of your ecommerce store to WooCommerce can be a turning point for your online store. So, don't wait to migrate to your online store. Follow this Shopify to WooCommerce migration guide to connect and import your entities to WooCommerce. Skynet Technologies provides end to end WooCommerce Development, WooCommerce migration, WooCommerce maintenance, and more services to keep your website running at top performance. Are you facing any trouble while Migrate from Shopify to WooCommerce? Get in touch with us to know about your requirements and we'll get back to you as soon as possible!