Top UX SEO Best Practices to own a user-friendly website!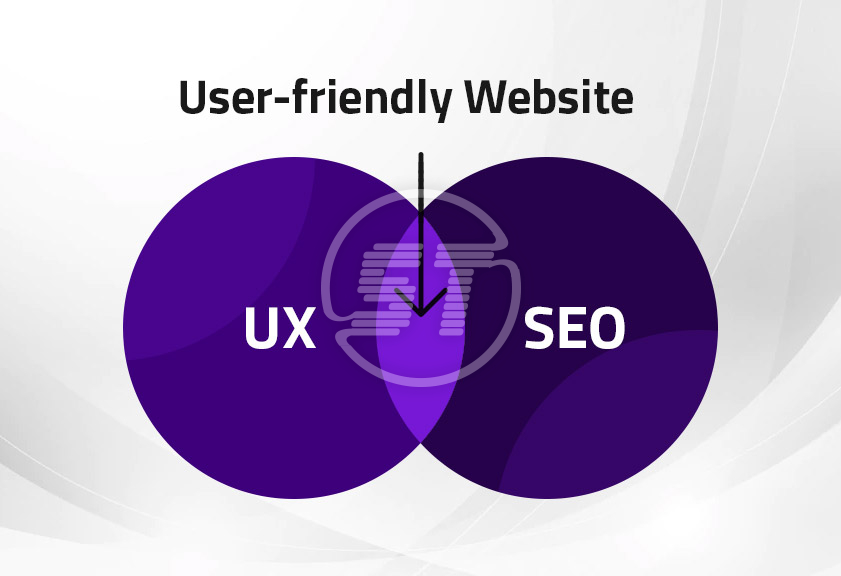 User experience is consistently considered by the Google's algorithm for better search results. The best UX strategies aligned with SEO always resulted in top search engine rankings.
Delivering a positive user experience is one of the building blocks of creating good search performance. When you think of crucial facets of website success, you must know that it might take some time to fine-tune them but with the help of right strategies, you will achieve the desired results.
A good website design intertwines UX and SEO using Information Architecture and offers hassle-free organic journey to all the users. Thus, working on SEO data points precisely and improving UX must be the correct way to work on website's UX SEO.
A significant number of online experiences begin with search engines and to please these engines, you need to work harder on website UX. The best combined and fine-tuned website UX and SEO strategies always meet the searchers' requirements and improve the website's organic ranking, performance, and conversions.
YOU MAY ALSO LIKE: Questions to ask an SEO company
Great UX is nothing but learning, observing, ideating, iterating, and testing. This must run in a loop continuously to ensure the best user experience and eventually SEO.
Since incorporating correct UX strategies enhances website SEO. Thereby, we have curated a few tried and tested tips to improve website UX SEO.
How to blend UX and SEO in your website?
1. Website navigation must be intuitive
Don't you think, the website's navigation must be in a logical order and should convey the essence of your website to all the visitors clearly? Make the website design in such a way that users will easily find menus and search options. They can navigate through the pages they are looking for. Also, don't overdo it with design and navigation, keep it simple for maximum usability.
Using Information Architecture (IA) is a thoughtful way to enhance UX of the website. IA is a framework or anatomy that offers a defined home to each piece of content. It shows the website structure and how all the pages are nested in it. IA is experienced by your users through linking hierarchy you provide. This linking hierarchy is nothing but links between pages within the assigned framework or architecture. It is a real path used by visitors to navigate through your website, provided it supports linking structure and connects all the pieces of the website.
Since IA and linking hierarchy use data, keywords, and intent to improve website's conversion funnel, it ultimately uplift UX and SEO of the website.
YOU MAY ALSO LIKE: UX Design Accessibility Best Practices
2. Short and simple URLs
Keep all the product pages' URLs simple and mess-free, thereby users can understand what they are going to get on the pages they've directed towards. It is one of the best UX SEO practices to optimize URLs for search engines. You can use 'dash' in between keywords to make URLs more comprehensive. A properly written and optimized URL becomes easier to understand for humans and search engines both. Hence the website's UX SEO gets improved.
3. Appealing first impression
As soon as a visitor lands on your website, they must get to see an impressive landing page with enticing images/graphics and engaging content. Ask yourself, what will be your reaction if you land on a page which doesn't have useful content and grab pictures?
Obviously, you won't stay on that page for longer. Similarly, if you will not be able to impress the visitors in the first few moments, you will lose a customer. Thus, make sure to incorporate all the important elements in a systematic manner to make the website look and feel impressive.
Google's core web vitals help improving page experience by providing three crucial measurements, which are largest contentful paint, first input delay, and cumulative layout shift. These vitals ensure loading, interactivity, and visual stability of a page, which eventually improve overall experience of your website. Mobile-friendliness, negligible interstitial pop ups, safe browsing, etc. are a few important factors that influence page experience and core web vitals assist you to achieve all this and thus enhanced UX and SEO.
4. All pages of the website are equally important
Not only landing page of the website but every page is crucial and need equal weightage. Because when you provide links on landing page, users visit their desired pages via those links to fetch relevant information and if the page fails to offer the same it hurts website UX. Thus, all pages of a website must have similar user experience to have top-notch SEO.
Moreover, optimize every page for speed so that users don't have to wait longer to explore the pages. Poor website speed will land you in troubles by losing important customers to your competitors. Website speed again an important element behind successful UX and SEO.
5. Simple yet imposing branding
Have you worked on your website or product's branding? It is one important fact that makes a huge impact on users. People remember colors, graphics, or designs you've applied in the brand's advertisements.
Do you know, if your website has favicon, it gets included in Google Search Results? Google keeps on looking for favicon whenever it crawls your website. You can request indexing of your website's homepage if you do any changes to your favicon and wish to convey this information to Google. Please note, Google supports only one favicon per website. Favicon file and website's homepage both should be crawlable for Google and other search engines in order to get good rankings. Also, ensure that the favicon is visually representable for your brand so that users can easily recognize it on search engines. Appropriate favicons are also a help in having a user-friendly website.
Other than that, a website's simplicity and readability matter a lot, when your goal is a user-friendly website. Include elements (static and dynamic) in a way that they won't create hurdles while a user will explore the website.
Choose a minimalistic theme or customize theme and select elements wisely; don't overstuff them. Keep your website updated and refreshed to ensure smooth performance of the website and complete security of crucial information. The more user engagement, the greater UX and SEO you will witness.
6. Interactive structure
The website's layout must be interactive, which implies it should keep on asking users to take some or other actions so that they spend more time on the website and their sessions will be a conversion for your business. Thus, CTAs are immensely important for websites. They ought to be catchy and visible in order to generate sales.
Including headers to increase content comprehension is a good idea. The structure of your website is determined by the headers you use. Short paragraphs, spacing between two paragraphs, bullet points, etc. are some more UX SEO best practices.
You can include user-friendly forms on the website as and when required. They are a great source of user engagement because users fill out the forms whenever they feel like to and not only provide their information to you but also, they keep on interacting more with you as a brand. Such customers turn into your most loyal customers as well.
Including quizzes is another proven strategy to improve UX SEO of your website.
7. Prefer to have mobile-first design
A website gets maximum traffic through mobiles. Thus, if you follow the mobile first approach, it impacts website's ranking because Google prioritize such websites while providing rankings.
To have a responsive or mobile-friendly website, mobile and desktop content and layout must be same. Also, mobile and desktop metadata should be alike, ads shouldn't be hurdle in exploring mobile version of your website, and optimize mobile site speed to deliver top-notch performance.
8. Utilize all internal links
Links from one page to another must get used properly. When you add links and provide useful pages to the users, it is a great way to uplift user engagement. Provide more relevant content to users and help them to stay longer on your site. Internal links or anchor texts make your pages more user-friendly and improve its SEO as well because Google crawlers take anchor texts as a reference to understand the content.
9. Optimize and analyze website regularly
If your goal is uninterrupted and smooth website UX, then you must optimize your website at regular intervals. When you keep on optimizing the website, performance impediments or malware are less likely to influence its UX and hence SEO. Thereby optimization must run in a continuous loop.
Also, regular optimization makes your website modern, simpler, and you live up to the user's expectations.
Wrapping Up
Offering required experience at right time is the simple way to take your users closer to a conversion. Therefore, working on users' needs and providing them exactly the same experience they expect from your website will benefit the website on SERPs.
You can apply above-mentioned and many other strategies to uplift your website's UX and SEO. These practices may vary as per your industry and brand niche. However, these are proven tips, and you can start applying some of them at least to see the results.
If you need help making your website user-friendly, the best way is to hire a web development agency. Skynet Technologies provide fine-tune UX design service and SEO services for conversion rate improvements, traffic enhancements, and sales. Get in touch with us at hello@skynettechnologies.com or submit the following request free quote form.
Related blogs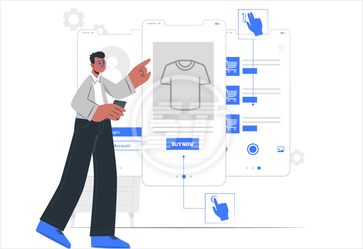 Ecommerce UX Best Practices to Escalate Your Sales!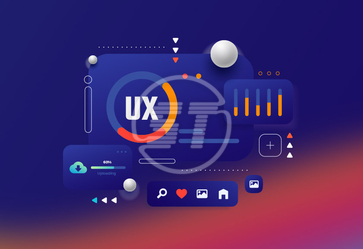 Some modern tips to measure website user experience effectiveness!