Some modern tips to measure website user experience effectiveness!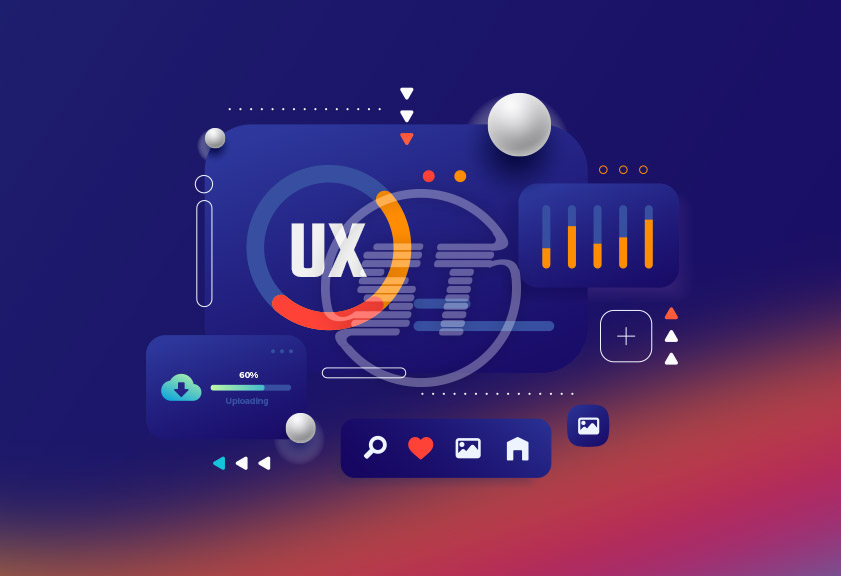 Website reputation is largely dependent on its user experience and to drive maximum traffic and conversion, you must create an optimized user experience. You must have come across myriad tips about how to improve website UX, but do you know how to measure website user experience effectiveness?
When someone initially just clicks on your website, from that point only people start experiencing your website UX. Does it load quickly? Can users get the information they are looking for? Do they navigate through easily? etc.
Each facet and element of the website is responsible for website UX. Therefore, it is important to measure their effectiveness to ensure an impressive user experience. If you wish to know the modern ways to measure user experience effectiveness, this article has a solution for you.
YOU MAY ALSO LIKE: Role of Breadcrumbs in UX
Importance of Measuring the User Experience
Websites users are your first priority and thus you want to offer them the finest experience when they land on your website. Otherwise, you will lose them forever and your competitors will take advantage of your lost customers.
Providing a seamless experience to your users' results in enhanced conversions and repeat visits. Which one do you think will increase the revenue of the website - a seamless experience, or a painful, messy experience?
Thus, it is essential to measure the effectiveness of website design, marketing strategies, product/ service, and every little element you added to the website in order to give the exact solutions users are looking for.
YOU MAY ALSO LIKE: Customer Experience Vs User Experience
Tips to measure website UX effectiveness
1. Web Hits
It is one of the easiest ways to measure user experience effectiveness. You get to know about each hit using your Google Analytics or WebTrends accounts. These tools give you precise data about which elements are liked by users and which are not engaging users at all.
It helps you to redefine your goals and improve every element's performance to fine-tune your web presence.
2. Eye Tracking
You have an incredible and useful technology to measure UX effectiveness which is known as eye-tracking. This method helps you to record where your users are looking while visiting your website.
Eye-tracking is an effective way to get insights into overt human behavior and cognitive processes. Using those useful insights, you can make changes and add more features to your website to increase users' engagement.
This amazing method assists you to gather data on how users react to different types of content, how to enhance user engagement, and which pages they are exploring versus where they eventually end up making a conversion.
YOU MAY ALSO LIKE: UX Design Accessibility Best Practics
3. Online Surveys
Online Surveys are certainly powerful tools to know what your users do or don't like about your website. It is a smart idea to collect all the information about your target audience at minimal expense.
The idea behind these surveys is to gather as much crucial information as possible using highly calibrated questions designed to get proper responses from users. The responses must provide you with some valuable insights into users' expectations and not only what they like and dislike. Because you will be going to use the information to improve the effectiveness of website UX.
4. Neuro-Marketing
Do you know, users connect and engage with your website on an emotional level unconsciously? Thereby, it is your responsibility to make their emotional experience as positive as you can. It is certainly easier said than done, but never mind you will surely find some way to satiate users' expectations.
Neuro-Marketing is a way to gauge users' experiences that are beyond their conscious minds. It helps you to understand what elements are compelling to users and enhance the UX of the website. Though it is a little difficult to analyse the data you get from this method. However, technology is there to help you always.
5. Session Analysis
When you are measuring the UX effectiveness of your website, it is quite important to remember that each session is a unique interaction between users and the website. You must know, when a user is on your website, what actions he/she is taking. Session analysis lets you understand this crucial question.
You can leverage session analysis tool to observe users' activities to discover which element is providing incredible UX and holding them on your website for longer and what are the reasons they exit the website quickly.
6. Heuristics
Heuristics is a facet of cognitive sciences, which is useful in revealing what are the best practices you are following, or you can follow to create optimal design concepts for human interaction. For instance, you can create an exceptional visual design and page layout using heuristics. It includes every little element you use on each page of your website such as colors, fonts, information structure, terminology, and whatnot.
7. Expert Review
As it is ubiquitous to have a website, it is also very common to reach experts for their reviews about website UX. They can be a really helpful source to measure and improve a website's UX effectiveness.
In this method, organizations connect with industry experts and go for rapid surveys for their user-centered designs. The specialists enlighten you with valuable insights into how your website is performing and what improvements can be made. This is one of the fastest ways to measure UX effectiveness.
8. User Testing
This method is a proven way to collect genuine user information on a website's UX effectiveness. You gather a sample of your target audience and ask them to accomplish a specific task on your website. If they find difficulty with any feature to complete the task or if they find it tough to navigate through, you receive immediate and organic feedback.
You get feedback in real time, which is an advantage of this type of testing. You can leverage those feedback and provide them with instant solutions to see their reactions rather than waiting to apply changes at some point in the future.
Wrapping up
Running a website is a difficult task. You need to be attentive and full of modern technical knowledge to keep impressing your users.
They say, "Design is not just what it looks like and feels like. Design is how it works."
And that is what website UX effectiveness is. Your website is effective if it can work the way users want it to. Therefore, put your 100% into improving its UX effectiveness and holding your loyal customers to your website by hiring Skynet Technologies who provides exceptional UI/UX web design services. You can fill out form below to know more about our all UX service including UX design and UX prototyping or you can mail us at hello@skynettechnologies.com.
Related blogs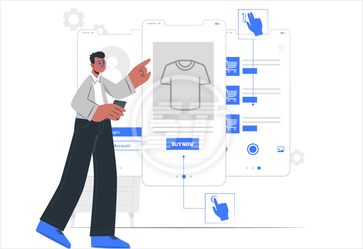 Ecommerce UX Best Practices to Escalate Your Sales!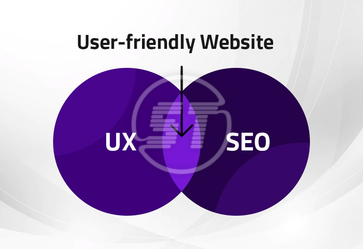 Top UX SEO Best Practices to own a user-friendly website!