Website ADA Compliance in Arizona – A Complete Overview!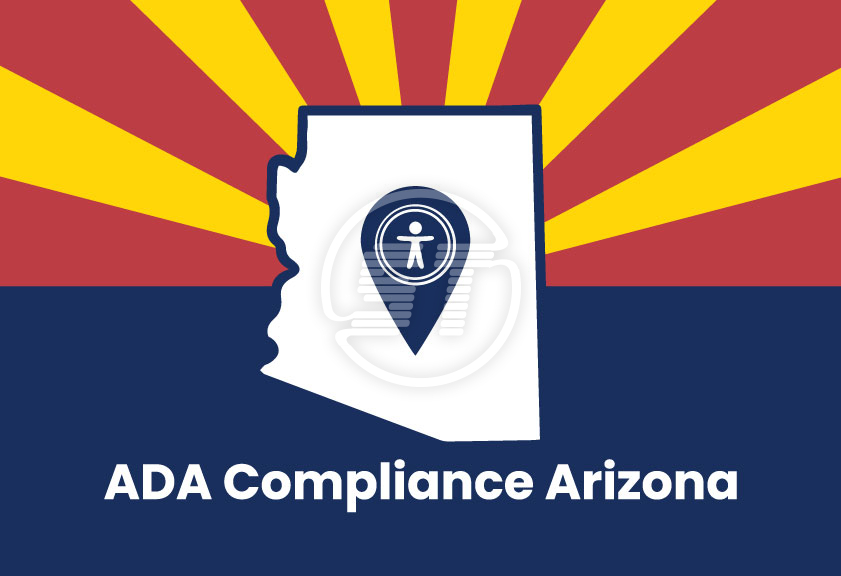 In Arizona, business owners must ensure accessibility for their websites in line with the Americans with Disabilities Act (ADA). This commitment extends to web accessibility, ensuring inclusivity for users with disabilities. Arizona enforces ADA compliance through regulations, applying consequences for non-compliance. This article offers a complete overview of website ADA compliance in Arizona and forthcoming tips and solutions for achieving ADA-compliant websites.
YOU MIGHT ALSO LIKE: Web Accessibility Statistics
What is the ADA Law in Arizona?
The ADA Law in Arizona refers to the Americans with Disabilities Act (ADA), a federal law that prohibits discrimination against individuals with disabilities. This law ensures that people with disabilities are treated fairly and equally, and it mandates providing reasonable accommodations to enable their participation in various activities. In the context of websites and digital accessibility, Arizona has released guidelines to ensure that websites are compliant with ADA regulations. Failure to make websites user-friendly and accessible to disabled individuals in Arizona could lead to ADA lawsuits, potentially resulting in significant financial costs.
These lawsuits are related to violations of Title III of the ADA and state-level Disabilities Act regulations in Arizona. Such allegations and claims related to ADA compliance violations are increasing, not only in Arizona but also in other states across the US, including Florida, New York, and California. These states have experienced varying trends in the number of ADA lawsuits filed against websites, with some observing increases and others noticing decreases based on changes in ADA compliance requirements. Therefore, it is essential to have complete information regarding ADA compliance, which has been discussed further.
What is ADA Compliance?
ADA compliance refers to the adherence of businesses and organizations to the regulations outlined in the Americans with Disabilities Act (ADA). Being ADA-compliant means that a business is following the law, avoiding potential fines for non-compliance, and ensuring that its premises and services are accessible to individuals with disabilities.
In Arizona, ADA compliance is crucial for businesses, as violations can result in substantial fines. For the first violation, fines can be as high as $75,000, and subsequent violations may lead to fines of up to $150,000 per violation. The ADA's requirements encompass various sectors and levels of government, including employment (Title I), public services (Title II), public accommodations (Title III), telecommunications (Title IV), and miscellaneous provisions (Title V).
ADA compliance extends beyond physical spaces; it also applies to digital platforms. Arizona has issued guidelines specifically addressing website ADA compliance to ensure that individuals with disabilities can access digital content and services without barriers.
It is important to note that while ADA compliance is a significant aspect, businesses should also be aware of additional local and state legislation that might require compliance beyond the ADA's requirements. In essence, ADA compliance ensures that businesses are inclusive and accessible to everyone, regardless of their disabilities.
YOU MIGHT ALSO LIKE: Cost to make website ADA complaint
What are the requirements of ADA website compliance in Arizona?
The requirements for ADA website compliance in Arizona can be summarized as follows:
1. Government Oversight
In Arizona, the Government Information Technology Agency oversees website ADA compliance. This agency sets accessibility standards that Arizonan websites, including those of state departments, boards, commissions, institutions, and other state organizations, must adhere to reduce technical and online barriers for individuals with disabilities.
2. Required Features
According to the accessibility model outlined by the agency, websites must incorporate certain features to ensure accessibility. These features include providing alternatives for multimedia content, enabling keyboard accessibility and text equivalents for scripts, using appropriate labels for forms, ensuring graphics are accessible, offering options for moving content on static backgrounds, providing accessible PDFs and other downloadable files, and more.
3. Scope and Limitations
The policy applies to various state entities and agencies. However, not all businesses are obligated to achieve ADA compliance under state law. According to the Ninth Circuit, which covers Arizona, websites need to adhere to ADA standards only when they are directly connected to a physical place for accommodation. For instance, businesses like Target, with physical stores, must achieve ADA compliance, while online-only platforms like Netflix might not need to comply.
4. ADA Compliance Lawsuits
Notable cases involving ADA compliance lawsuits in Arizona highlight the importance of accessible websites. In one case, James Close, a legally blind individual, sued several Arizona businesses for website inaccessibility. Close claimed that these websites violated Title III of the ADA and the Arizonans with Disabilities Act by not being compatible with assistive technologies like screen reading software. He demanded compliance with WCAG 2.0 Level AA Design Standards and the temporary shutdown of the websites until they met Arizona's ADA requirements.
YOU MIGHT ALSO LIKE: How to Avoid ADA Lawsuit
How to Make Your Website ADA Compliant in Arizona?
To ensure your website's ADA compliance in Arizona, follow these steps:
1. Be Proactive
Don't wait for allegations or lawsuits to arise. Prioritize inclusivity and accessibility for all users, including those with disabilities.
2. Follow State Regulations
Recognize that each state has its own regulations for ADA compliance. For websites serving the residents of Arizona, adhere to the accessible model provided by the Arizona Government Information Technology Agency.
3. Use Official Guidelines
It is important to strictly follow the accessibility model issued by the Arizona Government. This accessibility model has a list of what your website must have to be ADA-compliant.
4. Enhance Website Accessibility
Follow these additional helpful tips to make your websites more accessible in Arizona:
Clear language should be used in all areas of your website where content is written.
For every audio and video, include clear captions.
Ensure that the information you provide is simple to navigate and understand.
Include descriptive and easy-to-understand alternative text for images.
Check and ensure that all color contrasts are appropriate to enhance readability.
5. Explore Third-Party Solutions
Consider utilizing third-party website accessibility solutions that are widely recognized. These solutions can simplify the process of achieving ADA compliance and make your website accessible to a wider audience.
6. Evaluate Features and Reviews
Research the features, pricing plans, and reviews of third-party solutions to choose the one that best fits your website's needs and budget.
7. Remove Physical Barriers
In addition to website accessibility, ensure that your physical business location is accessible. Remove barriers like narrow entrances, steps, and inaccessible parking spaces. When making alterations to primary areas, provide an accessible path of travel.
8. Prioritize Accessibility
Keep in mind that non-compliance not only poses legal risks but also limits your website's reach and potential customer base.
Conclusion
In conclusion, achieving ADA compliance in Arizona translates to providing equal opportunities through unobstructed access for people with disabilities. Fostering inclusivity for all users, regardless of their abilities, demands ADA compliance for your website. Therefore, it is crucial to follow the guidelines and make your website ADA-compliant.
As a proud IAAP (International Association of Accessibility Professionals) associate member and active W3C participant, Skynet Technologies is dedicated to enhancing global accessibility. We specialize in ADA website accessibility remediation, offering diverse services from quick improvements to complete overhauls. Our comprehensive range includes design, audits, consulting, remediation, support, and maintenance. Contact us at hello@skynettechnologies.com or through the provided form to advance digital accessibility and inclusivity.
Related blogs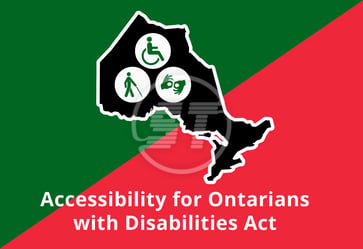 September 23, 2023
What are the Accessibility for Ontarians with Disabilities Act (AODA) requirements?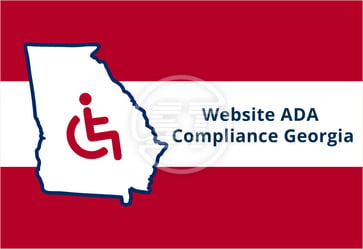 September 22, 2023
Website ADA compliance standards and guidelines in the Georgia!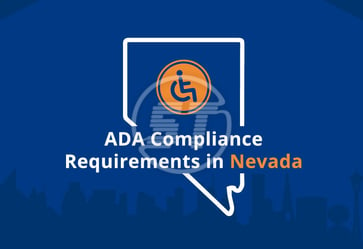 September 20, 2023
ADA Compliance Requirements for Websites & Applications in Nevada!