Ecommerce for manufacturers: Strategies to boost business growth!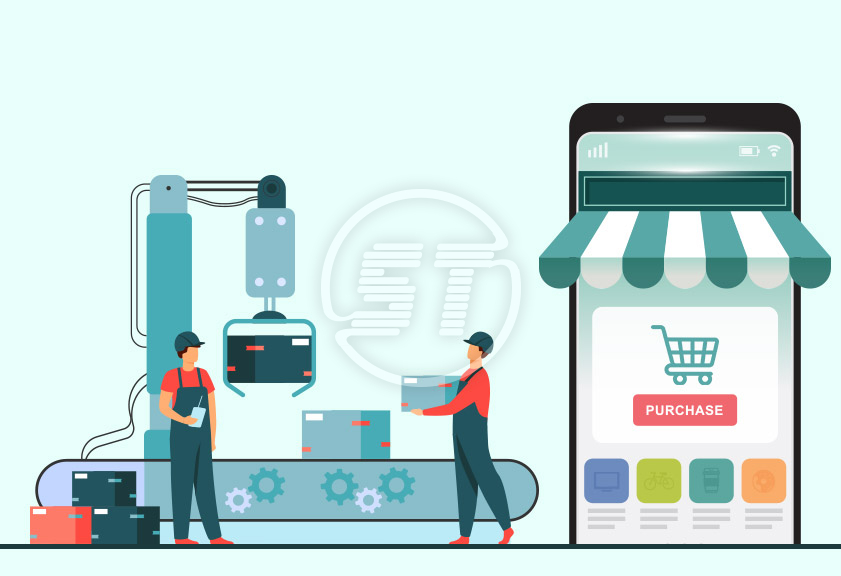 Many manufacturers are investing in ecommerce to reap higher profits compared to their competitors. Most of the manufacturers still do not have an online presence and they deal in orthodox business patterns. Though now the older pattern is changing, and we can see a growth in B2B ecommerce due to customers' expectations and evolution in technologies.
B2B buyers have also changed. Unlike previous buyers, new generation buyers expect the same experience as a B2C customer gets. These buyers wish to have more options in one place, so that they can do research, compare, and then place an order.
Thanks to vogue technologies that are meant according to new market needs. These technologies have produced smart ecommerce solutions for the B2B business model, which can handle complex configurations, purchasing, and payment processes.
Let's know more about ecommerce for manufacturers and how to accelerate business growth.
Strategies to give pace to your manufacturing business
1. Inbound marketing and content marketing
B2B businesses or manufacturers must focus on inbound marketing and content marketing strategies to generate high ROI. Inbound marketing helps in lead generation by grabbing potential customers' attention and letting them know about your products.
Inbound marketing and content marketing work around buyers' persona and their journey. Marketers use buyer's persona for content creation and understand their needs throughout the customer journey.
Based on the customer journey, map your content creation strategy with a buyer's persona. And before you publish the content, research properly for a publishing venue that will be easily accessible to your target segment of buyers. Keep adding relevant and valuable information in content to nurture it, which will yield more buyers and hence more profits.
Segmentation and retargeting are a tremendous help in content and audience match. Moreover, to create a rich user experience it is crucial to have rich content with a matched audience.
2. Search Engine Optimization
The ecommerce site must be search engine optimized to ensure the visibility of the website to all buyers. To achieve an optimized website, make sure your website is mobile-friendly. Search engine optimization requires proper research for correct keyword. Thus, do rigorous research and use the correct keywords in your content.
Avoid duplicate content problems by creating unique categories, sub-categories, and product pages. Also, apply structured data to make your ecommerce site more decipherable to search engines. Page titles, meta descriptions, etc. are some crucial elements to achieve top-notch search engine optimization.
3. Simple and easy ordering and reordering process
The goal behind running any ecommerce website is to drive conversions. And to get more conversions, you need to offer such a grabbing user experience for all the users that enhance your ordering and reordering numbers.
You can provide a simple and easy customer experience by making the pricing structure easy such as product quoting, payment processing, online reordering, and recurring shipment. Also, configure product display and their pricing based on client's requirements, if offering personalized solutions. Moreover, previous interactions with customers can help you provide a precise personalized window to each buyer, and you can reflect that information in product configuration, pricing, and other details.
4. Local for global
Ecommerce websites for manufacturers help them to outreach global audiences and explore overseas markets. If your ecommerce website is strongly centralized, then you can implement site localization and offer a seamless user experience to all international buyers.
To achieve localization for global markets, display products, shipping, and pricing information as per the geography and market segments. And when you are creating content for any specific country, consider its primary language and culture to allure more people.
Focus to localize the entire user experience, which includes payment systems, customer support, and digital marketing campaigns. Research and leverage apt marketing and communication channels for a local market to drive maximum traffic to your ecommerce store.
Don't overlook local laws and policies when you are entering a new market. And most importantly, a localized mobile app can be an added advantage.
If your products are available on different channels, their pricing must be consistent. Because buyers research before buying a product and if there is any pricing or configuration-related confusion, you might lose a sale. Modern buyers seek omnichannel experience and this omnichannel experience helps provide a flawless experience to overseas buyers. To implement omnichannel marketing strategies and experience, you need a robust backend.
5. Data-driven information
This is one of the crucial facets to look at. Data analysis help you know how your customer are engaging with your ecommerce website. This data helps you to fine-tune the pain points (if any) of buyers on your ecommerce website and increase conversion.
By leveraging the data correctly on product availability and customer demands, you can improve your business strategies and work on budget and resource allocation. Data analysis helps in personalization as well as offering a customized user experience.
Ecommerce for manufacturers is a pressing priority!
A significant number of manufacturers need a sturdy and well-organized ecommerce setup because of modern market demands. Ecommerce provides a systematic and online approach to business. It makes you available for buyers all the time with quality products.
When you develop an ecommerce solution, make sure it is scalable, flexible, and robust. Choose such platforms that can help you to provide customized, secured, and modern experiences to your buyers. Moreover, if you are going online then your website must be engaging and usable. Regardless of your industry, the website should be well-designed and maintained to achieve desired user experience and sales.
The right mix of content marketing with a responsive website can help you to drive more conversions. With a technically skilled team of ecommerce experts and the right technology stack, we offer advanced ecommerce development services for creating high-functioning digital storefronts. Whether you require custom ecommerce development, ecommerce design, ADA-compliant ecommerce design, ecommerce migration, application integration, ecommerce upgrades, redesigning of ecommerce store, ecommerce maintenance, support, ecommerce SEO, or ecommerce digital marketing, you are at the right place. Hire our developers to get scalable, secure, feature-packed, and user-friendly ecommerce development services. Get in touch with us at hello@skynettechnologies.com or submit the following request free quote form to know more.
Related blogs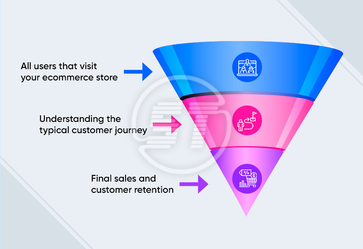 Ecommerce Sales Funnel: Its stages and other crucial things to know!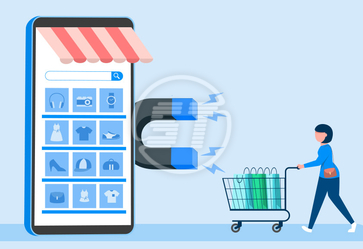 How to retain customers in ecommerce to improve conversion rate?