How to retain customers in ecommerce to improve conversion rate?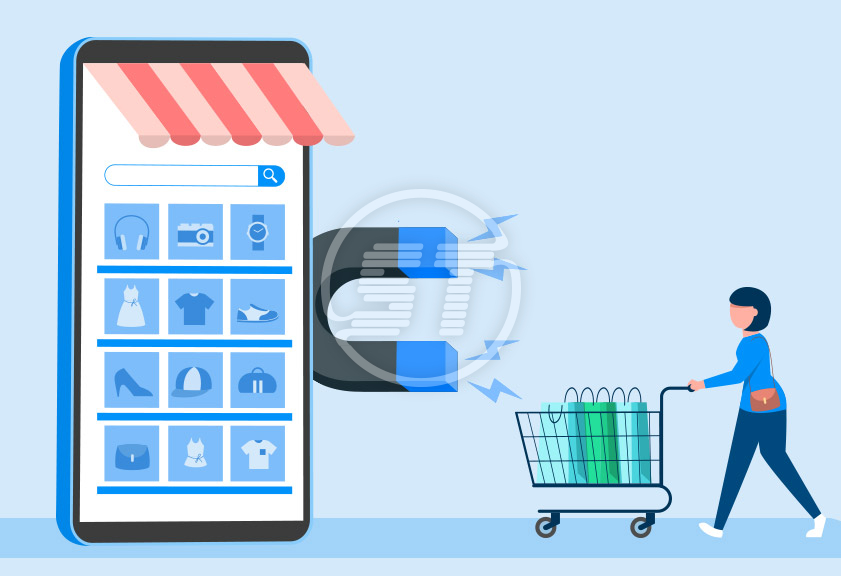 If you cannot retain your customers, nothing else matters!! Do you know, why?
Have you ever thought, how will you create a successful ecommerce business?
Don't you think, ecommerce is directly influenced by its customers?
If your ecommerce business can hold loyal customers, nothing can stop you. Think once, you apply numerous ecommerce customer engagement strategies just for the sake of attracting and converting customers, isn't it? And all in vain if the customers do not come back again.
Acquiring new customers every time is not only expensive and time taking but it takes you back to point zero every now and then. Therefore, focusing on customer retention is critical for ecommerce. Retaining existing customers not only lowers the vicious loop of acquiring new customers but also helps you to increase revenue and average cart value.
Existing customers are loyal ones. They don't have trust issues and thereby they increase your conversion every time. Whereas a new user is less likely to give you conversion. Though it doesn't happen every time, but you ought to put more effort to impress a new user than an existing customer.
Let's see how to retain these loyal customers and enhance ecommerce profits.
Tips to retain customers in ecommerce
1. Focus on the entire customer lifecycle
A customer goes through a complete lifecycle on your ecommerce store. Focus on each touchpoint to nurture a long-term relationship with customers.
There is an initial stage when a potential customer hears about your brand. The second step is customer acquisition when they order their first product.
Once the sale happens for the first time, you start building your relationship with customers. In this process, you try to communicate with them and gather information on their purchase and product.
Then comes the retention. With marketing strategies, try to convince customers to buy again. And the last step in customer lifecycle is advocacy, where you ask them to spread the word about your brand and products.
To retain customers, you must consider focusing on these steps.
2. Branding of your ecommerce is crucial
These days when customers do shopping via marketplaces like Amazon, eBay, etc., it increases the competition and gives you a small window to impress customers. But you can focus on your ecommerce branding. The logo, packaging, tagline, and custom ecommerce web design must all be appealing enough to catch customers' attention and make them remember brand. Thus, they can recall it every time even without your prompt.
3. Customer behavior tracking helps
You can retain customers by tracking their online behavior and determining their future needs. You have a fair way to analyse customer behavior is by scanning their buying habits and sending them targeted sales pitches at the correct time. The exact pitch at the right time surely gives you conversion and retains the customer.
4. Personalization is a need of the hour
To increase your ecommerce odds of being the customer's first choice, you need to provide them with a personalized experience. Use customer data that you've gathered from various sources like form submissions, web analytics, past purchases, search history, etc., and create a personalized window for them. It is a definite way to retain existing customers and increase your ecommerce sales.
5. Guest checkout is a profound help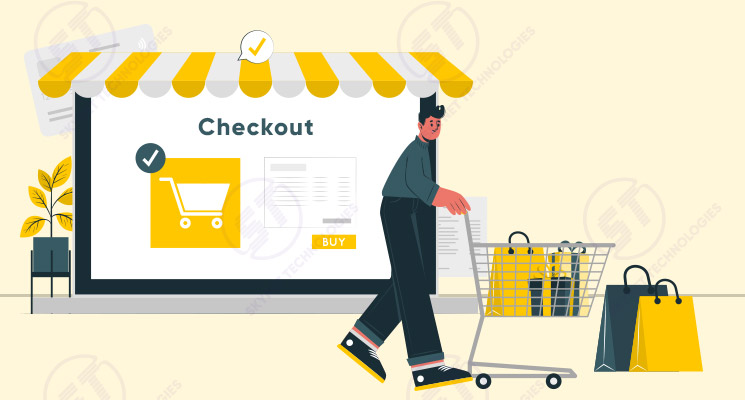 If a customer fails to checkout as a guest, it may increase the chances to cart abandonment. Guest checkouts assist in increasing sales because there are users who don't wish to create an account, but they will continue to shop from your ecommerce if your checkout process is smoother. Therefore, guest checkouts not only help to acquire new customers but also aid in retaining existing ones.
6. Cross-selling
Cross-selling is a method of selling related products to customers. For instance, if a customer has bought a mobile phone, you can give them options of some related products like earphones, chargers, mobile covers, etc. Cross-selling with discounts enhances average cart value and customer retention.
7. Discounts and coupons never fail to grab customers'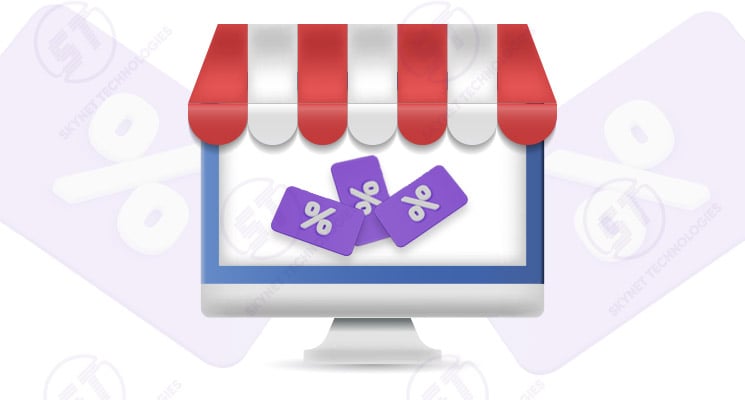 This technique always works. Sometimes people need only a push to buy a product and a small discount, or a coupon can act as that push. It also grabs customer attention, and they keep coming to your ecommerce store.
8. Email marketing is a result giving strategy
It is one of the prominent forms of digital marketing. Email marketing keeps you in touch with your customers and helps you to bring them to your ecommerce store regularly. It is one of the cost-effective and simplest ways to reach your customers. Ecommerce email marketing opens doors to grab new customers.
9. Content and Social Media Marketing another effective idea
Content and social media both play a vital role in retaining customers in ecommerce. A well-curated content is the backbone of ecommerce, and it also provides value to people who consume it. Content creation is a little time-consuming, but it creates an image of your ecommerce brand and people connect more.
Similarly, social media marketing allows you to interact with your customers and bonding with them. You can engage existing and potential customers by sharing new relevant content and letting them know about new arrivals and sales, or a simple conversational post also helps in keeping customers in touch with you.
10. Return and delivery options must be simple and quick
Confusing return policies and delayed deliveries are the reasons why customers don't come back. To retain them, make clear and transparent return/ exchange policies, and ensure quick and safe delivery of products as well. If you have trouble managing shipping and delivery, outsource third-party options to improve the process. Fine-tune the experience to upsurge customer retention.
11. Customer support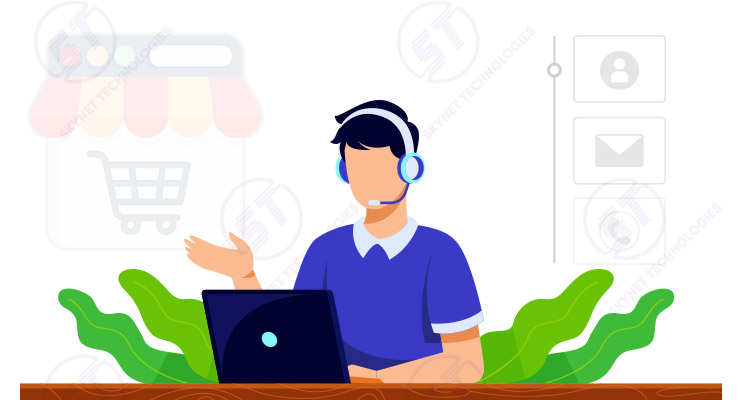 If a customer contacts your support team, you ought to provide them with a solution. Nobody likes to escalate issues unless the issue is really troubling them. And if you won't be able to help them, you will lose a customer for sure. However, if your customer support team is supportive and provides a pleasant experience to customers, they will appreciate your approach and their loyalty will remain with your ecommerce.
12. Customer loyalty program
A loyalty program is the simplest way to care for, attract, and retain existing customers. It can be an additional discount, free shipping, gift, exclusive deals, cash-back offers, etc. It might be an older concept but still works very well to retain customers and increase revenue.
Wrapping up
If you wish to retain the existing customers, keep on trying some or other method to make them happier. Happy and satisfied customers will never leave your brand and help you to acquire new customers as well.
You must find more new ways that cover all the facets of ecommerce to get sustained results in customer retention strategies. If need help, hire a digital marketing agency to engage and retain customers.
Skynet Technologies is ISO 9001 & ISO 27001 certified company who provides ecommerce solutions for your business with smart product integration, ecommerce SEO, and Payment gateway integration with attractive ecommerce design and development to achieve your business goals. Don't think too much; just reach out at hello@skynettechnologies.com or fill out the form given below.
Related blogs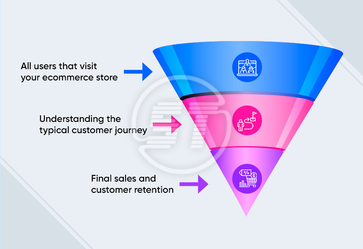 Ecommerce Sales Funnel: Its stages and other crucial things to know!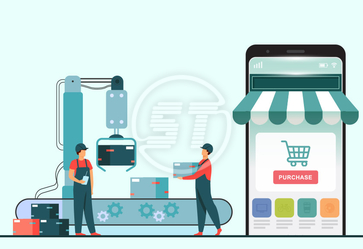 Ecommerce for manufacturers: Strategies to boost business growth!