Headless Product Information Management (PIM): How will it reshape the ecommerce marketplace development?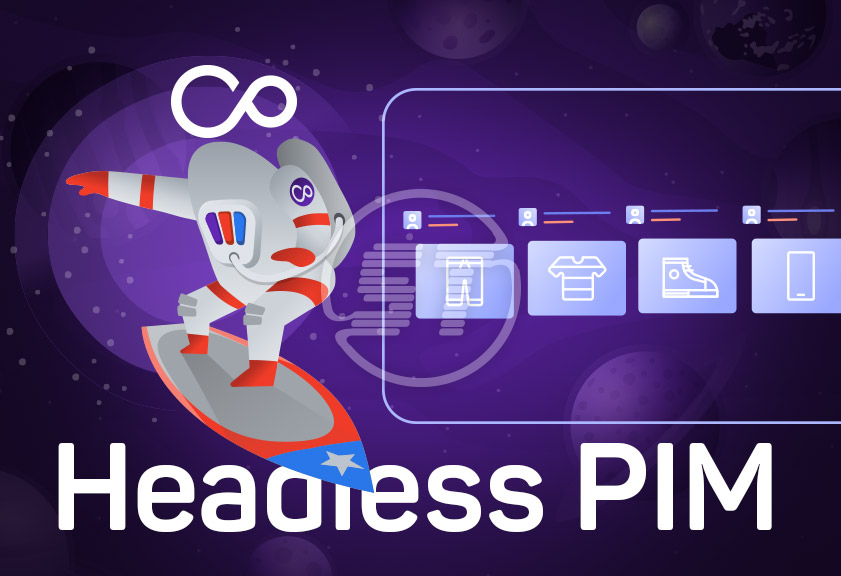 A growing ecommerce business has a massive chunk of data and managing the data with efficiency is way more complicated than it seems. Fortunately, it doesn't have to be this way. Every problem has its solution, and for managing product data we have a perfect solution and that is headless PIM (product information management).
If you must manage your marketplace store's product data and you are wondering how to handle the massive amount of product information, why don't you try PIM? PIM offers everything you need for efficient product data management for your ecommerce business.
Ecommerce business is not limited to a single store operation, it is expanding, and now multiple vendors are allowed to sell their products under one roof, which is known as a marketplace. These marketplaces have taken the ecommerce business to another level with their innovative strategies. And now marketplaces are going headless to maximize the use of content and take advantage of a single backend across multiple frontends.
The headless marketplace development needs more accuracy in product data management; hence PIM plays a crucial role in headless marketplace data management.
PIM and Headless Marketplace
Going headless is the need of the hour to make the most of every available resource and deliver accurate solutions. Content management and experience management market were using headless techniques for a longer time and lately, organizations have started using this gen-next technique for product information management as well because of its evident benefits. The idea behind the headless system is to decouple distinct applications of a system and use the same data efficiently across every channel.
PIM helps to manage and update the product information at a centralized hub with complete accuracy and lets the information flow smoothly to every desired channel. When PIM and headless approach meet, results are more accurate, faster, and reliable.
Advantages of headless marketplace development
Headless marketplace development is extremely scalable and faster because server-side rendering and code split method improves the performance of the headless platform.
The faster and flawless performance helps in getting additional SEO benefits and acquiring safe position in search engines.
Headless marketplace architecture is apt for integrating multiple services, for example, connecting DAM to PIM.
In headless marketplace, themes, plugins, and other security updates happen automatically. So, no marketplace downtime.
One of the note-worthy benefits of headless marketplace is that the same APIs can be used across multiple platforms, and they can be linked to vendors' inventories and order management as well.
Features of PIM that make it perfect for headless marketplace
PIM provides you with distinctive features that accurately offer data integration and management in a headless marketplace. It gives flexible data modeling by using distinct platforms such as DAM and MDM that ultimately makes business processes smooth and systematic.
It is simple to use and allows vendors to launch product catalogs across channels worldwide. PIM assists in delivering top-notch quality, clean and trusted data to the end-users. It also boosts accuracy and productivity of the organization by clearly defined process and standardized workflow management.
Product information management enables seamless integration of digital asset management for managing and integrating graphics, images, documents, videos, etc. It helps in omnichannel product information management as well.
Multilingual content, meta information, product reviews, and many other things can be managed easily with PIM in headless structure. Furthermore, it helps in creating category landing pages with product classification taxonomy.
You will be able to create unlimited variants to maintain SKU level inventory and content, which helps the merchandising team to handle data.
PIM has product data syndication feature that aids in combining numerous sales channels with marketing platforms. Tailored quality feed, centralized order tracking, obsoleted manual and repetitive work, and updated sales & marketing data are all benefits of PIM in headless marketplace.
Pimcore – The most suitable headless PIM for marketplace development
The powerful and most suitable PIM for a marketplace development is Pimcore. It is a widely used platform for managing digital experience perfectly. Let's know how Pimcore development contributes to headless marketplace success.
Pimcore marketplace framework is extremely scalable

Pimcore fits the needs of enterprises because it is made on robust, API driven, open and service-oriented architecture. Pimcore marketplace handles enterprises' millions of products with the support of multiple themes, languages, and currencies.

It has native PHP and REST APIs that help in connecting with any external software easily. Moreover, it provides agility in marketing with full control to design amazing customer experience.

Pimcore provides multi-channel seamless shopping experience

It has 'connect anything' architecture that helps to import and export data from external sources and offers effortless and consistent digital experience across multiple channels and touchpoints. With Pimcore, customer interaction can happen across the channels due to delivery of commerce on social platforms, native apps, digital marketplaces, or IOT.

Pimcore's marketplace offers 24*7 connected storefront and helps you in unprecedented expansion of your business. What's more, irrespective of device customer uses, Pimcore marketplace committed to provide extraordinary personalization by facilitating customer-centric experience.
How Pimcore's headless PIM solves ecommerce challenges?
A headless marketplace is not dependent on a single system's ability because it has approach to scale and streamline content and commerce both by using best-of-breed platforms. Subsequently, businesses can stay in touch with new technological innovations and remain platform-agnostic.
The three major evident facts that show Pimcore with a headless PIM vanishes all the ecommerce challenges:
Flexibility & Customization

You have the freedom to manage content and deliver it to any channel with headless marketplace. Since there is no front-end barrier, your development team can create the user experience that will suit your business demands and Pimcore helps in creating that personalized experience offering exact product information and synchronization. This is simply not possible with monolithic platforms where pre-packaged software decides the user experience.

Moreover, customization with headless marketplace becomes quick and easy when Pimcore is handling the product data management, by including PIM, ERP, shipping logistic systems, custom checkout, etc. to your headless marketplace.

API delivered commerce / Headless PIM

In a headless architecture, you don't have presentation layer (as we know), which allows you to define where commerce will take place using APIs. As mentioned above, the product data will be available to every device or channel users are on. And with Pimcore and headless marketplace integration, a wide range of omnichannel networks can be enabled and integrated with content management systems. Pimcore uses the two sets of APIs that are GraphQL and REST. These APIs can be integrated with every touchpoint with which your business requires to create advanced omnichannel experience.

Get Future Ready

With a headless marketplace, organizations can develop and implement innovative solutions quickly because of no interdependencies and no need to configure back-end logics as per front-end requirements. Furthermore, a decoupled architecture allows effortless integration with new systems and Pimcore adds more benefits by providing precise experience to customers. Headless commerce supports the latest technologies & trends, and it is made to tackle all the potential future business issues, thus, your business will never face a technical crisis.
Wrapping up
PIM is a crucial facet in marketplace development. It allows developers to create their preferred web experiences to attract more customers. It is perfect for organizations with gen-next business vision.
Before you choose any PIM for your business, always remember a good PIM is the backbone of an entire headless marketplace. Pimcore is a trust-worthy PIM, without a doubt; its customer base says it all.
Headless commerce lets you split apart the front-end and back-end, which you combine with PIM (Pimcore) to get rich product information and smooth marketing experience to enhance conversion and overall business profits; and moreover, it will provide extraordinary results and save you a time and cost.
We are proud to be known as a Pimcore Silver Partner.
Our team of certified Pimcore developers can provide end-to-end Pimcore development including new store, store migration, integration, custom development, support & maintenance, custom analytics, regular security audit, and more. Skynet technologies bring personalized brand experiences, real-time customer engagement, omnichannel enablement, and other benefits to your Pimcore website or application.
We provide Pimcore enterprise editions and Pimcore cloud edition to scale your business faster. Select the suitable package and contact us at hello@skynettechnologies.com or submit the following request-free quote form to know more.