How to Create an Email Marketing Plan that Generates More Leads?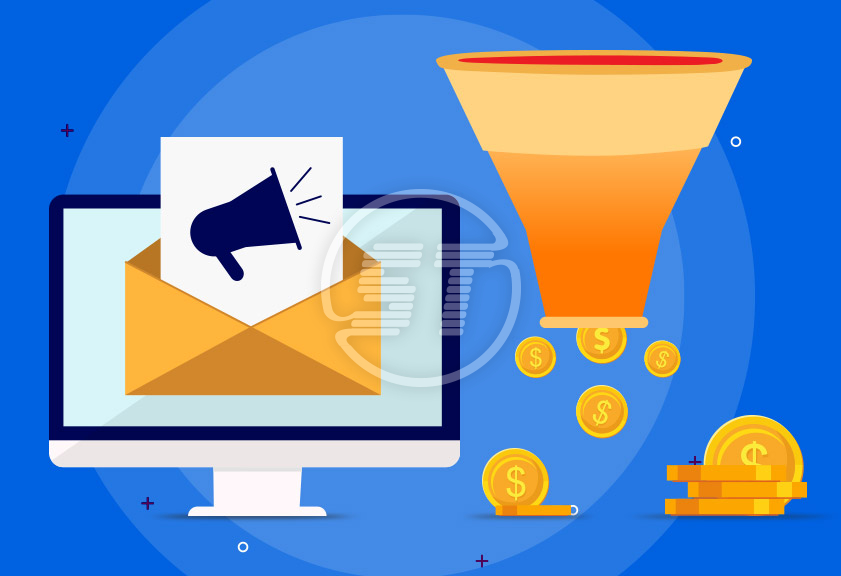 Do you think that social media replaced emails in digital marketing? Nah! Email continues to be the most impactful channel for businesses and marketers. From small businesses to large enterprises, every firm relies on emails to generate leads that rapidly convert. After all, 81% of SMBs use email marketing to acquire customers among all marketing media. That's a majority!
So, it's high time to leverage 4200% ROI-generating email marketing in your business if you haven't been doing it yet. But you're stuck somewhere. Is it the lack of a winning email marketing strategy? Ahaa! Right there, we can help you.
Here's how you can create a high-yielding marketing plan that generates more leads for your business. Halt! Are you wondering why we curate a separate email campaign for lead generation? Let's clear out your dilemma before discussing fool-proof marketing hacks. Keep reading!
Why is Email Marketing Plan or Strategy for Lead Generation Important?
Sales or lead generation - which is more important for your business? Yeah, sales sound lucrative, but you can only dream of it without customers. So, lead generation is a priority for your marketing campaign. Believe it or not, but an email strategy can be a game-changer in generating leads. Here's why.
Transform Dormant Subscribers into Active Leads

Consistent efforts can move mountains. Similarly, sending frequent emails and branded newsletters to your inactive subscribers can bring them to an active mode. Such a transition creates leads who convert in the blink of an eye.

Build Credibility, Generate Leads

Leads hunt for brand credibility before converting into prospects. You can open your cards before them via emails over a period and build the reliability they were seeking. So, an email strategy is vital to inject credibility into the customer-brand relationship.

Foster Better Customer Relationships

Brands that communicate with customers regardless of selling seasons witness higher lead generation. And email is one of the pivotal channels to cultivate enhanced customer interaction. In turn, they are the most reliable media to generate leads with effective communications.
Hacks to Create an Email Marketing Plan that Generates More Leads
You are well aware of how email marketing campaigns drive more leads to a business. Now, are you wondering how to create an email marketing plan? Well, you require a robust email marketing plan, mate! So, let's jump into learning the coolest hacks to prepare a winning email strategy to generate leads for your brand.
Simple and Straightforward Email Designs Win

Over-decorative fonts, flashing colors, and lengthy content - are the most disastrous ingredients to your email recipe. So, what works? Plain fonts and to-the-point content, simple!

Create optimum strategies by leveraging simple fonts, sober color schemes, and crisp content on a navigable template. Such non-dramatic aesthetics help recipients focus on your message. Consequently, they can extract business value from your emails and get ready to become your leads in almost no time.

Don't Underestimate Catchy Subject Lines

Have you been listening to the praises of catchy subject lines? You're not the only one! Catchy subject lines in emails are all the rage, and everyone uses them to promote their businesses.

Do you know that emails having creative subject phrases witness higher opening rates? Yes, you read it right. The open rate jumps to a whopping 53.2% when you implement some robust numbers in your subject lines. Now, a higher email opening rate brings better click-through statistics, resulting in generating more leads than ever.

Harness the Power of Call-to-Actions (CTAs)

Let's make it clear that Call-to-Actions are the deadliest weapons in your email strategy. Did you know that a CTA can increase email clicks to a record 371%? Shocking, right? Well, yes, you should implement powerful CTAs in your email strategy if you wish to gain leads for your brand.

"Shop Now!", "Get Flat 25% Off!", "Grab the Offer!" - are some of the most impactful CTAs that compel subscribers to become leads for your brand. Besides plain CTAs, the personalized ones work even better. They leave an actionable impact on the readers, pushing them down through your sales funnel.

Capture Leads with Gated Content

Flooding inboxes with your promotional emails might backfire dramatically. Such an attempt classifies as an invasion and can turn off your audience from becoming valuable leads. How to fix that? Give a shot to gated content!

Gated content lets the audience subscribe to your mailing list and receive non-invasive emails from your brand. For instance, you can share a glimpse of the market study you performed and ask the readers to subscribe to get the full report via email. That's it! Once readers provide their details to your business, they become your leads who would love to hear more from you.

Social Media Boosts Your Email Efforts

"Social media replaced emails" is a myth. In contrast, social media boosts your email marketing efforts like never before. You can integrate social handles to build your mailing list with valuable leads who are willing to convert.

Promoting gated content on social media encourages your followers to subscribe to your business emails and become leads quickly. Furthermore, you can ask them to sign up for email newsletters directly on your social accounts and witness more prospects within a short span.

Utilize the Power of Lead Scoring

Say you have a huge mailing list. How do you segregate qualified leads from them? Right here, lead scoring comes into play! Lead scores assist you in analyzing which emails work best for a particular subscriber. Such a sense of personalization enhances customer interaction and impresses them enough to become high-yielding leads for your brand.

Share Resourceful Emails

Declutter your emails if you aren't gaining enough leads through them. It's highly advisable to keep relevant, informative, and engaging content in your emails that interact with your audiences. Such pinpointed emails work wonders in gathering valuable leads for your business who are well-informed to shop with your company.
Congrats to have gained impactful resources to structure an email marketing campaign that fetches leads! Hurry up before it's too late. Send strategic emails and capture more leads for your business now!