Magento Enterprise Development – Right Choice for Your Business!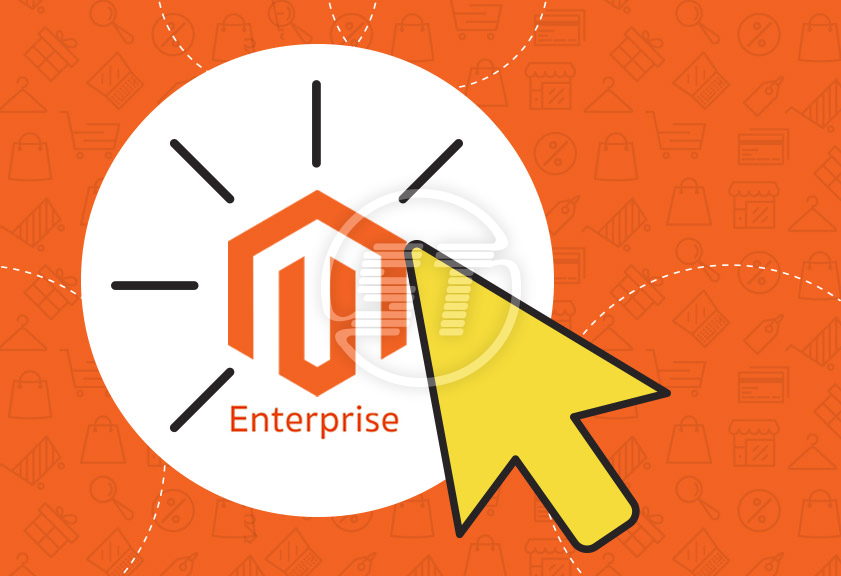 Every business needs online presence, this is a new trend. If you have a robust web existence, it implies overall good numbers in your sales figure. Augmented solutions are made to give a unique shape and form to the entire business world. Ecommerce development is on its zenith! To kick your business, you should switch your business model to some marketplace or ecommerce platform.
Thanks to technology, we have myriad multivendor marketplace options available to choose from. Though they have their benefits and drawbacks, one thing is common in every software; they help you take your business to the next level.
One of the popular ecommerce enterprise development platforms is Magento. It is user-friendly and performance-oriented platform with enormous qualities. Read Magento multi-vendor marketplace to know about this impeccable platform.
Let's dig more and find out why Magento Enterprise Development is a right choice for enterprises.
Magento history and evolution
The first beta version of Magento was released in 2008. Then after continuously working for years and experiencing many highs and a few lows, Adobe acquired it in 2018. Its initial versions supported B2C, but Magento 2.3 is for B2B as well. Marketplaces like Amazon, which are B2C platforms, handled by Magento very well. But yes, Magento 2.3 has everything you want for B2B business model.
Magento 2.3 has Progressive Web App (PWA) to provide a unique mobile experience. Big brands like Puma have also opted for Magento for enterprise development. Currently, Magento dominates the market in PWA solutions.
Inventory Management is organized and streamlined in Magento 2.3. It also has a drag and drop page builder for effective and more accessible content management system.
Magento Commerce and Magento open source both have advanced search options. These features are icing on the cake. We will discuss features in detail further in this article.
Makers released Magento 2 with many positives and tried eliminating negatives. Indeed, now Magento is on its way to acquiring more website market share.
Features of Magento enterprise development
Magento has numerous themes and extensions for your enterprise development, which is among the reasons you should choose Magento development. It has a long series of features for the smooth running of your business. Let's discuss all of them.
Pocket-friendly: When you are in the process of sorting and finalizing one platform for your ecommerce business, this is one of the primary concerns that the solution should get fit in your budget. Magento ecommerce development solution is not only easy to deploy but economical too. It will not make a hole in your pocket.

Magento cloud hosting decreases the cost of maintenance and hosting of eCommerce solutions. Hiring an experienced Magento Development Company or a professional can be a little expensive because of their experience and technical expertise. But overall, it is always a good deal.

Segmentation: There are various segments of customers whose shopping behavior is quite distinct in large enterprise businesses. Magento development helps you create different customer groups and provide them with customized experiences.
Specific price and catalogs: Different customer segments' prices and product choices and needs are also different. Magento assists in creating detailed product catalogs for dissimilar customers. It is another marvelous feature of Magento development. Likewise, different pricing lists also can be made quickly.
Minimum order quantity: Magento gives you this feature to set the minimum order quantity for a B2B customer or product.
Hassle-free Magento ecommerce management: Magento development provides seamless store management. You can add, update, and remove inventory, vendor, and other options. You can manage multiple accounts from your dashboard and handle your ecommerce website with an ease.
Safe payment options: It is an essential feature for an enterprise solution. Magento provides you with all the payment options (PayPal, Stripe, Amazon Pay, etc.) in a secure environment.
Multi Warehouse management: You can manage multiple warehouses systematically with the Magento platform, which is quite an issue with the B2B model.
SEO friendly: With Magento development, you get an ecommerce website, which is entirely made for SEOs to get good rankings in web crawlers. Magento has in-built SEO features, like, SEO-friendly URLs, meta tags, sitemap, etc. It ultimately benefits your business.
Excellent mobile support: Magento is made for the current era, and it is a mobile age. Thus Magento gives you out-of-the-box mobile compatibility. You can trust Magento mobile services that deliver mobile shopping experiences.
Third-party extension integration: Magento supports many major third-party extensions for smooth and enhanced website functionality.
Structured quotation system: This is a significant feature for the B2B model. For bulk purchasing, customers can ask for a quote and negotiate also. Magento development gives you a modern and smooth-running quotation system.
Tremendous community support: It has an extensive community support, including experienced Magento developers, managers, bloggers, etc. They work dedicatedly to support all the Magento enterprises.
There are many other features associated with Magento, but these are a few significant elements that make Magento a popular and efficient platform for big ecommerce brands. Using Magento as your ecommerce platform can certainly benefit your organization that is apparent from this list of amazing features.
Strengths of Magento enterprise development
Apart from being robust, reliable, and flexible, Magento has strengths that you cannot overlook. The strengths which make it peculiar and a favorite worldwide.
One of the most significant strengths is Adobe. After it acquired Magento, improvement in Magento software is evident. The difference in previous versions and newer editions say it all.
It has an array of extensions, which helps businesses boost their sales and profits. It provides an end-to-end ecommerce solution from big business names to small ventures. Everything is seamless from data analytics, vendor management, payment methods, order, and management.
Wrap-up
Whether you want to start an ecommerce business or plan to expand your business, Magento is always a right choice. As we mentioned above, it is pocket-friendly with all the required features and essential components for your enterprise development.
Magento fulfills all your requirements and helps you grow exponentially is a boon for your business. Evolving technology made it both easier and challenging to choose any one solution among myriad options available in the market. Hopefully, this article helped you in making up your mind for Magento.
We provide end to end Magento enterprise development services from design, development, ADA compliant ecommerce store, upgrades, migration, integration, maintenance, support and more. Get in touch with us at hello@skynettechnologies.com to know more or submit the following request form.
Related blogs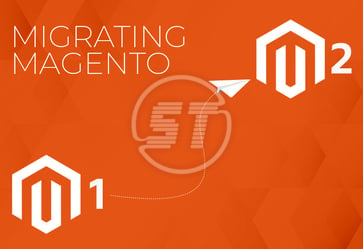 Steps to follow before migrating Magento 1 to Magento 2!