nopCommerce to Magento – An Ultimate Migration Guide!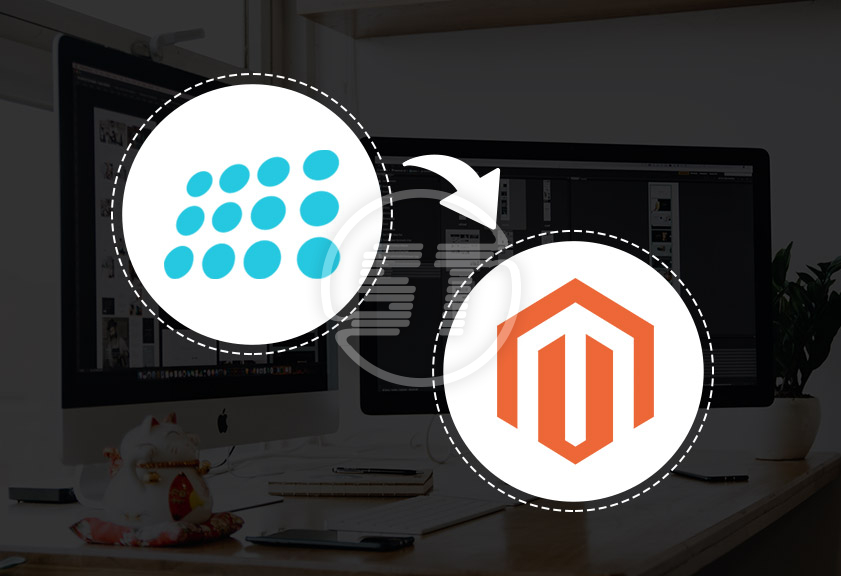 nopCommerce and Magento are two of the best and most popular ecommerce platforms for building ecommerce websites. With a substantial market share, Magento and nopCommerce custom development both provide advanced features and robust extensions. If you want to move your website from nopCommerce to Magento, you need to understand that it is not as daunting as it seems. If you have a fair understanding of the process, you can get it done in no time. If otherwise, you can any day find a relevant company that can help you with the nopCommerce to Magento migration.
nopCommerce to Magento migration essentially involves transferring important data like products, blogs, orders, customers 7 other related entities.
In this blog post, we will let you know what entails nopCommerce to Magento migration and what process is the best. Let's get started.
Limitations of nopCommerce
nopCommerce is an open-source ecommerce platform that comes with easy setup and customization options. It has a rich feature set including mobile commerce, single-page checkout, robust shopping cart, and other advanced features.
Along with capabilities, there are also certain challenges
You have to host your own server
The compulsion to use Microsoft licenses
No support for load balancing
Product pages are fairly limited
Customizing invalidates newer nopCommerce upgrades
Limited community support
If you are an SME, you can use nopCommerce development without any issues. But, as you scale or if you own a medium to large enterprise, you can start looking for other options like Magento.
Why migrate to Magento?
Magento ecommerce development is a powerful ecommerce solution and is a blessing for developers and designers. It comes in two editions - one if Community Edition and the other is Enterprise edition. Even if it is not free like nopCommerce, it offers numerous multistore capabilities, an exhaustive list of plugins and templates, SEO and marketing tools, mobile responsive, robust shipping and payment options, exceptional customization options.
Offers high scalability options like extensions, plugins, integration capabilities. Hence suitable for retailers of all sizes.
Easy import/export of your catalog using sophisticated catalogue management
Easy control orders like create, approve, cancel, edit with just a click of a button
A host of marketing tools like featured products, coupons, discounts, newsletters, etc.
Exceptional customization options
A plethora of analytics and reporting tools for making data-driven decisions
Create and manage multiple stores from a single admin dashboard
Leverage new features without having to develop them first as they are included by default.
Migration Process of nopCommerce to Magento Migration
You can implement the following steps for migrating nopCommerce to Magento. All the data including products, orders, customers, etc. can be moved easily by implementing the following steps. At the end of which, you can have a multivendor Magento marketplace. You wouldn't even need tech skills and if done carefully, there is absolutely no risk for your current ecommerce store.
Create a LitExtension account, the world's leading data migration expert. This lets you migrate your nopCommerce store and its data to Magento accurately and without the need for technical skills. If you go for a different tool like Cart2Cart, you can do the same. Tools like these can help you save time, effort, and cost.
Choose the nopCommerce option as the source cart type from the dropdown list. You need to enter the nopCommerce details, the nopCommerce store URL, source store's DB connection details to set up the Connector.
Now, select Magento as the target cart type from the dropdown list and enter Magento store URL to set up the Connector. Download the connector and upload it to Target store's root folder. You don't need to go for a manual check as the Connector installation will be automatically informed.
Choose the data entities required to be migrated from nopCommerce to Magento. Here the language and the order status will be matched so that the corresponding details will be displayed in the new store.
Data that needs to be moved from nopCommerce to Magento
Products details like name, description, product id, etc
Product categories like name, status, URL, meta keywords, etc.
Manufacturer details like name
Customer details like name, address
Taxes like tax rates etc.
Order details like id, status, description, quantity, etc.
Coupons details like name, discount amount, type of discount, etc
Reviews
CMS Pages
Multiple languages
You can also select Additional Options for enhancing the migration possibilities.
Clear the data on the target store before migration
Create 301 redirects on Target store
Migrate Product and category SEO URLs
Strip HTML from the category, product names, and description
Migrate customers' passwords and more.
Before running full migration, you can go for a demo migration with limited entities. Perform the actions as that of the actual migration and see if everything is working on the expected lines. You can also skip demo migration if you do not wish to and head to full migration immediately. Complete full migration from nopCommerce to Magento and verify if your data has moved to the new store as expected.
Conclusion
Magento is loaded with numerous out-of-the-box features and everything you need to have for building a flexible store for retailers of all sizes. In case you don't have time for conducting the migration all on your own, you can go for an experienced Magento development company that can take care of your nopCommerce store migration on your behalf. Alternatively, you can also rely on some third-party modules for the migration process.
Skynet Technologies provides All-In-One migration services of high quality at competitive costs. Our Magento migration services include not just data migration services but also incredible customization services. We offer the least turnaround time as we deploy experienced and professional migration experts on your project. We also ensure uptime of your store even during the migration process and maintains the SEO performance intact.
Related blogs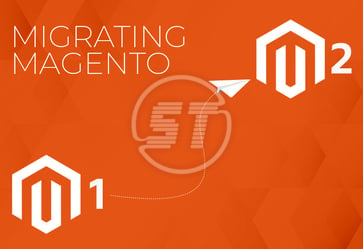 Steps to follow before migrating Magento 1 to Magento 2!