Top Web accessibility testing tools aid in making your website fully accessible!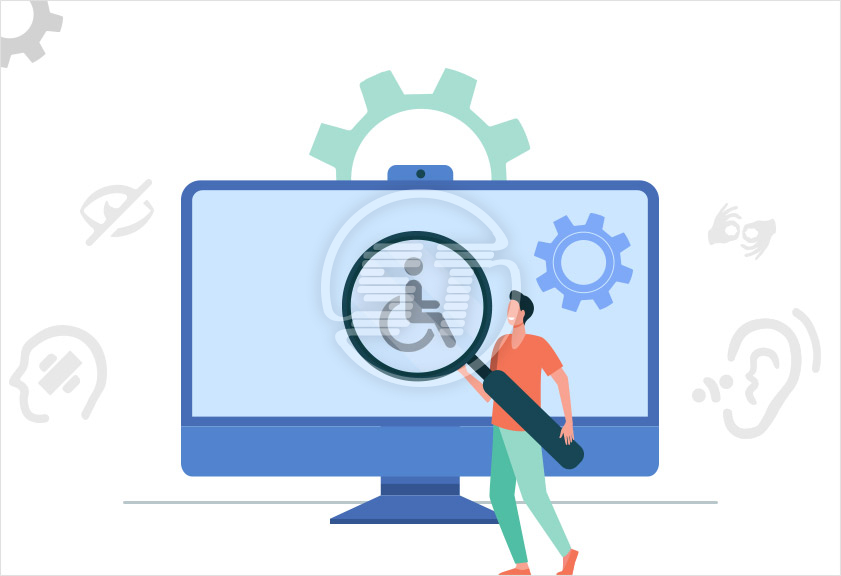 Web accessibility is the talk of the town currently and the reason behind is to create accessible websites for every single user who wants to access your website or application. Web accessibility is one such facet of web development which is taken care by developers while they design and develop a digital asset.
You create a solution for your users; therefore, it should be usable to all of them. But how you will come to know that your digital asset is accessible and usable to your target audience? Obviously, after building a web app, you need to test it.
The idea behind testing web accessibility is to make sure that your users will be able to access all the information and content you have curated for them without any hassle. The ADA and WCAG testing is essential and it is included in the software development life cycle.
This process (testing) requires web accessibility testing tools to make it happen successfully. How many testing tools are you aware of? We have curated some of the popular and exceptional tools in this article.
YOU MAY ALSO LIKE: Cost to Make Website ADA Compliant
What are web accessibility testing tools?
Web accessibility tools are the tools that help you check the level of accessibility of your site or application. These tools may give you detailed reports of each element's performance you added to your website, or they might provide a score on specific categories such as page speed, overall website performance, etc.
Accessibility tools help you diagnose the issues with the website or application, however, at times, they might return false positives. Thus, manual, or human testing is always recommended to achieve completely accessible digital assets as per WCAG/ADA guidelines.
Web Accessibility Testing Tools
1. WAVE
This web accessibility testing tool used by web testers helps you to offer accessible web content to people with disabilities. WAVE makes the testing process precise and helps find errors and issues on the website or application as per WCAG standards. It helps you discover all the issues, which can influence end users and it also makes human testing easier.
Advantages of using WAVE
WAVE Chrome and Firefox extensions are easily available for testing without even your web browser.
It is apt for evaluating extremely dynamic pages and passwords.
This tool accesses your web content by annotating the web page copy.
It also gives you suggestions and recommendations to resolve issues in your system.
WAVE conducts testing on browsers and doesn't save anything on servers.
2. JAWS (Job Access with Speech)
It is a computer screen reader tool made for customers who have vision issues and cannot peruse the content like other users. JAWS help such users to read the screen using Braille technology or with a text-to-speech output.
Advantages of using JAWS
It offers Windows support with its touchscreen feature and is compatible with Firefox, IE (Internet Explorer), and Microsoft Office.
Eloquence and Vocalizer Expressive are two multi-lingual synthesizers that are included in JAWS.
It has a Skim Reading feature that saves your time by providing fast information access.
It comes with drivers for braille display that offers Braille input from the braille keyboard.
JAWS also contains an OCR feature, which helps you to access text & PDF documents and supports MathML contents of IE.
YOU MAY ALSO LIKE: Make a PDF ADA Compliant
3. Dynomapper
This testing tool is another popular and exceptional tool that brings accessibility to your web applications. Many organizations prefer this tool to test their digital assets. Dynomapper assists in organizing your project completely by managing a content audit, visual sitemaps, content inventory, website tracking to website accessibility testing. This is not it; the tool is stuffed with many other features that help test website accessibility thoroughly and provide an accessible solution to your users. Along with accessibility testing, you can use Dynomapper for website discovery, planning and optimization as well.
Advantages of using Dynomapper
This testing tool helps you to test the website's HTML content and allows you to make a sitemap for any URL.
Its content inventory and audit feature help you to filter all the files, pages, images, etc.
It has Advanced Crawler options to scan subdomains and arrange links.
Dynomapper comes with an Editing & customization feature for sitemaps using colours.
It produces sitemaps by importing XML files.
It checks website accessibility as per WCAG standards.
This tool identifies and lets you know all major and minor flaws in the website's design and content.
4. CKEditor 4
It is a content editor that helps you to test website accessibility for an additional fee. This tool finds common accessibility errors on your website and gives you suggestions to remediate them. CKEditor 4 comes with an optimized user interface that can evaluate accessibility in three steps, Content Validation, Report Issues, and Fix the Issue.
Advantages of using CKEditor 4
CKEditor 4 classifies issues as warnings, notices, and errors.
Offers Accessibility Checking Engine, which gives you more reliable results.
It includes a listening mode feature that allows you to make manual-based changes as per requirements.
CKEditor has a Quick Fix feature to solve basic issues instantly and automatically.
Accessibility Developer Tools by Google
It is a Chrome extension, which helps you to add a sidebar to Chrome Developer tools and does an accessibility audit for your website. The accessibility audit is easier using this extension within a few clicks only.
Advantages of using the Accessibility Developer Tool
To scan elements of web pages, it incorporates a sidebar pane.
Because the extension gets updated, it keeps on including new audit rules.
It improves logical representations for features like clear link text.
5. Cynthia Says
This tool is a free-to-access solution to test web accessibility as per WCAG standards. It is easy to work with and helps you to test individual pages of your website with feedback in reporting formats.
Advantages of using Cynthia Says
It tells you the exact location of the element, which needs improvement.
A full-featured automated testing solution against web accessibility guidelines.
Shows you all the sectors of 508 guidelines and assists you to know where exactly your website stands on accessibility.
Simple to use.
6. Google Lighthouse
It helps you with a quick visually engaging report of website accessibility. This tool scans your web application from the perspective of smartphone users as well. The DevTool versions can test local sites, but the extension cannot. You have optional add-ons to expand its functionality.
Advantages of using Lighthouse
It helps you with page speed insights.
The online report-sharing feature is there.
It also analyses intranet sites.
Plug-ins for extended functionality are available.
7. Axe DevTools
It is an extension for Chrome, Firefox, and Edge. It detects the accessibility errors during the development stages only and does not produce any 'False Positive' results, which means it gives you 100% accuracy.
Advantages of using Axe DevTools
It works well for intranet sites.
Whenever codes get updated, it automatically tests the whole website or application.
It does component-level testing.
8. Accessibility Scanner
This tool is specifically for Android app testing. It starts giving you suggestions to improve the application's design form the beginning, which ultimately upgrades the user experience of the application.
Advantages of using Accessibility Scanner
It gives content labelling recommendations.
This tool has a traversal ordering analysis.
Besides, it detects unsupported item types.
Wrapping up
There are many other web accessibility testing tools available around and it is tough to find one. However, you can choose the best one that suits your testing needs and budget from above list of tools. You also can take help from a web accessibility testing service provider.
If you have already applied accessibility since the beginning of your design and development, then testing is just a process; however, it is important to test all the designs. To apply accessibility as per WCAG AA level guidelines, there is a widget available known as All In One Accessibility developed by Skynet Technologies.
As an associate member of International Association of Accessibility Professionals (IAAP), Skynet Technologies is a part of Global accessibility community. Our commitment to the IAAP guarantee people all over the world to understand and implement accessibility strategies.
Skynet Technologies provides ADA accessibility services including ADA website audit, ADA compliant web design. You can contact us at hello@skynettechnologies.com or fill out the below form to get a quick quote and know more about our ADA compliant website services.
Related blogs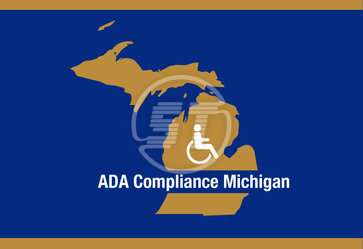 September 30, 2023
How can you ensure your website meets ADA compliance in Michigan?