Website ADA Compliance in Texas – How to remediate as per Texas state web accessibility law?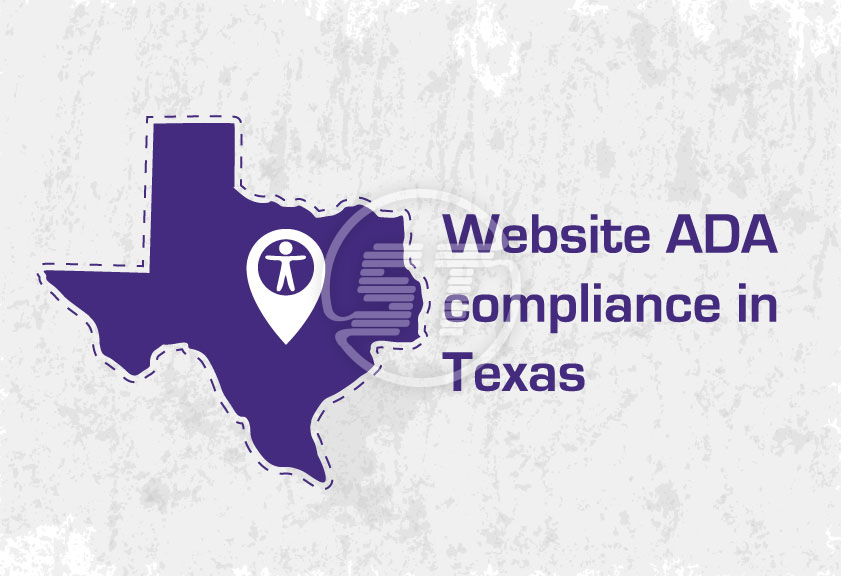 Digital accessibility is a requirement in Texas state likewise in other countries to own and execute a website or application. It is a crucial aspect to ensure equal access and opportunity for all individuals, regardless of their disability. Thereby, along with ADA accessibility guidelines, Texas has applied its specially designed statute to ensure the rights of disabled people. Every website that buys or sells products and/or services, needs to comply with EIR (Electronic Information Resources) guidelines and website ADA compliance in Texas to become accessible.
The Texas Secretary of State's office is committed to ensure the website is accessible to all its users. As part of this mission of creating an accessible digital world, each website and application is being reviewed and evaluated by using various validation methods before their public launch in Texas.
Do you want to know more on how the standards are working for digital properties in Texas? Read along!
YOU MIGHT ALSO LIKE: ADA Tax Credit
What is the need for stricter accessibility rules in Texas and what actions are been taken?
A major segment of the population (more than 1.7 million) is disabled in Texas (who have any sort of permanent or temporary disability) and thereby a profound number of lawsuits are filing against inaccessible websites frequently. The increase in enforcement actions and demand letters became a problem of concern and thereby government began taking strict actions against organizations and educational institutions.
To improve the situation, the Office of the Texas Secretary of State is taking help from individuals with disabilities who use assistive technology to access websites or applications. The more accurate feedback State will receive, the more scope for improvement there will be.
The government is collaborating with all public, private, and federal organizations and educational institutions and helping them to,
Identify the inaccessibility level of their website/application.
Uplift quality of web accessibility across Texas.
Evaluate and apply revised state-wide accessibility standards.
What do you know about the statute of Texas – The applicable laws!
Chapter 121 is the accessibility act known as the Texas Human Resources code. It ensures everyone including users with any type of disability get equal access to every opportunity in general. This chapter mainly focuses on identifying community health issues and developing policies accordingly to remove accessibility barriers.
However, Tex. Admin Code (TAC) 206.70, 213.21, and 213.41 are guidelines precisely designed for website accessibility. TAC 206.70 is effective from April 18, 2020, and it is based on WCAG 2.0 level AA. Websites of each organization and higher education institution must design their websites to comply with the defined requirements.
Likewise, Sections 213.21 and 213.41 both contain website accessibility guidelines. However, they both focus on different types of websites. Section 213.21 is specially designed for state agencies and section 213.41 is made for higher educational institutions.
If websites have applied Texas web accessibility standards, they ought to provide accessibility statements on their website. Moreover, these accessibility sections ask agencies and higher institutions to assign an EIR accessibility coordinator to facilitate EIR (Electronic Information Resource) accessibility compliance.
In 2019, the Department of Information Resources updated TAC 213 to incorporate WCAG standards to address website accessibility issues.
There is one more act which is TGC 2054.457, enacted in 2005 and it requires all state agencies and institutions of higher education to provide accessible electronic information resources to everyone.
YOU MIGHT ALSO LIKE: Web Accessibility Statistics
EIR initiatives to promote Texas website accessibility!
EIR accessibility initiatives that is executed by government of Texas:
Accessibility of IT products and services under DIR's (Department of Information Resources) cooperative contracts program.
New and free EIR accessibility learning management system to achieve accessibility compliance with TAC 213 and TAC 206.
Promoting policy-driven adoption for accessibility.
DIR web accessibility scanning program.
The initiatives help state agencies, private organizations, and institutions of higher education (IHEs) to evaluate their website accessibility progress with state accessibility requirements. These initiatives also assist them in understanding the accessibility barriers and suggest relevant fixes.
There is concrete data that shows evident progress in government agencies, private sector organizations, and IHE website compliance adherence after executing these EIR initiatives.
Read the official document page numbers 4, 5, 6 to see the difference.
How to know if your website meets Texas website accessibility standards?
Texas web accessibility standards are enforced on educational institutions, private businesses, and government agencies. The standards basically follow four fundamental principles of WCAG – perceivable, operable, understandable, and robust. Other than that design and color moderation, plugins and widgets proper usage matters as well.
Let's see it in detail.
1. Perceivable
Web page information is expected to be perceivable or readable. All dynamic content should have captions. And text alternatives for non-text content.
2. Operable
The user interface should be easy to navigate and operate. Keyboard accessibility is a must.
3. Understandable
The information given on the web page should be easy to understand. Content should be predictable, and there must be input assistance for errors.
4. Robust
The website content can be easily accessed via assistive technology (like a screen reader) and its interpretation should be similar irrespective of devices.
5. Design and content alterations
Website accessibility remediation helps to achieve accessibility under the suggested guidelines. Add or modify the elements as per accessibility requirements.
6. Testing
Not only web designing or remediating but testing is also crucial in order to achieve accessibility. When you execute testing to check necessary changes, it helps you know missing parts and potential issues. Launching the website without testing may lead to minor to major performance issues.
Testing ensures that a website is completely accessible to the target audience across the regions. It is an aid to improve user experience, attract more organic audience and ensure website ADA compliance in Texas.
YOU MIGHT ALSO LIKE: Cost to Make Website ADA Compliant
Web ADA compliance is essential in Texas!
A non-optimized website cannot deliver the expected user experience. Website optimization according to accessibility guidelines not only helps state agencies, private organizations, and educational institutions to reach a more targeted segment of audiences but also improves the level of the work/study environment and sets examples for others.
Thus, even if you think your website has no accessibility barriers, it is benign to hire a trustworthy accessibility partner to audit and remediate your website to adhere with Texas ADA compliance.
How can Skynet Technologies help you achieve Texas website accessibility?
Being your accessibility partner, Skynet Technologies helps your websites remediate according to WCAG standards and Texas statute. We make sure ADA, Section 508, TAC 206, 213 and all other guidelines are in place to provide you with ADA-compliant websites in Texas.
We pay attention to minute detailing so that users suffering from color blindness, vision problems, hearing or mobility impairment, and cognitive disorders can access and consume the content the way they are expected to. Moreover, we focus on building mobile-friendly, search-engine amicable, and future-proof solutions.
We also help you to create an accessibility statement, which is one of the requirements of TAC.
Skynet Technologies, as an associate member of the International Association of Accessibility Professionals (IAAP) and an official member of W3C, proudly contributes to the Global accessibility community.
We specialize in ADA website accessibility remediation services, catering to a wide range of needs. Whether you require basic website accessibility enhancements or a comprehensive one, we have you covered. Our services encompass website accessibility design, audits, consulting, remediation, support, and more.
To request a quote, please don't hesitate to contact us via email at hello@skynettechnologies.com or by filling out the form provided. We are here to help make your digital presence more accessible to all.
FAQs
Is TAC different from ADA?

Though Tex. Admin Code is influenced by WCAG/ADA standards, it has some differences as well. Most importantly, TAC is specifically made for Texas government agencies and educational institutions.

What is the difference between TAC 206 and TAC 213?

Texas state agencies and institutions are obligated to comply with Texas EIR Accessibility statutes and rules to provide accessible digital information to everyone. TAC 206 is a state web accessibility standard aligned with Section 508 of the Rehabilitation Act of 1973.

Whereas TAC 213 enacts state standards for the procurement and development of EIR for people with disabilities.
Related blogs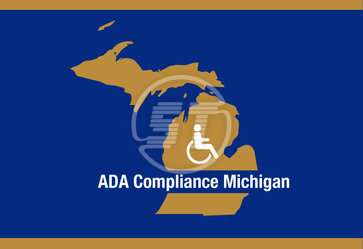 September 30, 2023
How can you ensure your website meets ADA compliance in Michigan?