Bagisto Marketplace - The best choice for ecommerce website!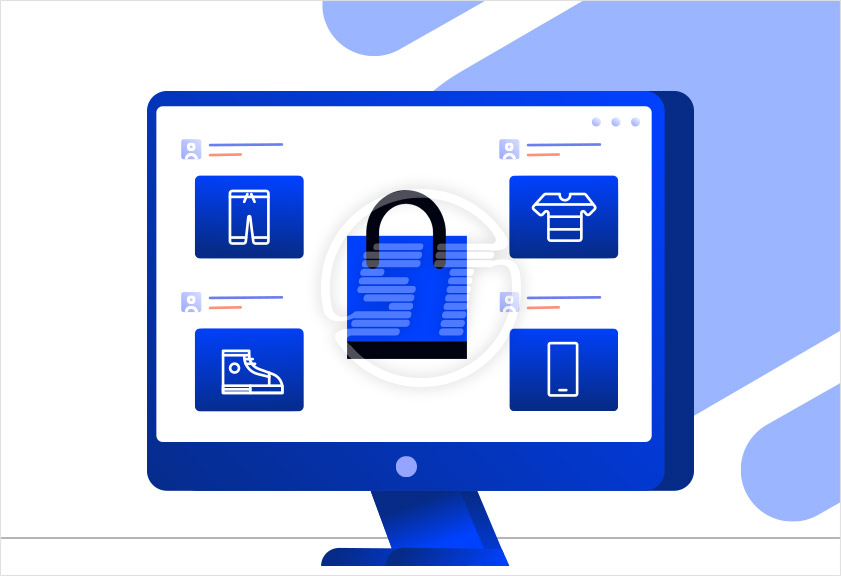 Bagisto is an open-source ecommerce framework built on Laravel stack as its base. It is one of the exceptional ecommerce platforms available currently in the market. It is loaded with many out-of-box functionalities like multi-currency, localization, multi-vendor, multi-channel, access control level, payment integrations, multi-tenant SaaS, and much more. It helps in creating a fully-functional, professional, and user-friendly ecommerce store.
Let us look into the factors on why Bagisto marketplace is the best choice for your ecommerce website:
Developer-Friendly - This one is for the developers whose job would be eased by a great deal with Bagisto. One can easily build their own code and deploy it on Bagisto without any hassles. Bagisto is a complete ecommerce suite and follows a code-driven approach. One can easily replicate the framework effortlessly and avoid tedious manual jobs as you can reuse the same components, extensions, and manuals. You can find it easy to build error-free work.
Exceptional Performance - The tech stack for Bagisto comprises Laravel and Vue.js. It also uses tools like composer that powers up the ecommerce framework. Besides, Laravel Scout offers an easy interface to Algolia's API client that can boost your search results. This powerful tech stack made Bagisto the fastest growing ecommerce framework that provides you with optimized performance, high security, and scalability.
Cloud Deployment - You don't have to worry about the resources, Bagisto infrastructure lets you deploy them on various cloud servers like Google Cloud, Heroku, Bitnami, etc.
Numerous Extensions - Bagisto supports many Laravel ecommerce extensions that make Bagisto marketplace the best option for building ecommerce websites. Some of them are Laravel ecommerce mobile app, Laravel ecommerce B2B marketplace, Laravel ecommerce multi-tenant SaaS PWA, Laravel ecommerce SaaS multivendor module, Laravel Multivendor marketplace extension, and a ton more.
Ease of Use - The user interface plays a vital role when you are evaluating the ease of use of any platform. Bagisto is simple yet outstanding in terms of UI. It uses a minimalist design strategy that lets you build clean and minimal interfaces. Descriptive texts, effective CTAs, navigable menus, all make this platform very easy to use. You can also make your ecommerce website more interactive by picking up the right theme.
Features of Bagisto Marketplace
Multi-channel Inventory - Bagisto makes multi-channel inventory management effortless. One can create multiple inventories for the proper product distribution in both online as well as offline mode. You can allocate priorities as well. All these multiple channel inventories can be managed easily from a single website and one can track the product stock in a particular inventory very easily.
Easy Product Search - Algolia is a hosted search engine that is capable of facilitating real-time results from the very first keystroke itself. One can easily integrate the Algolia search engine into your Bagisto ecommerce website. This powerful API lets you implement the search facility easily and seamlessly within your websites. You can upload/delete/update the catalog faster.
Elasticsearch - Bagisto lets you configure Elasticsearch, a highly scalable search engine that allows you to store, search, and analyze even big volumes of data quickly. It is an open-source and fastest search engine that returns the desired results for your query on a real-time basis.
Machine Learning or AI Based Search - Bagisto provides next-gen product search by image. Yes, you heard it. Bagisto stores provide native support for machine learning implementation for providing a seamless search experience for the customers. Powered by Tensorflow, you can experience an improvised product search based on images.


Enhanced Product Management - Bagisto offers a simplified solution for managing products that consist of multiple components which include multiple type attributes, categories, family, simple and configurable products, etc. With Bagisto, you can have enhanced product management.
Multivendor Marketplace - You can convert your ecommerce store into a Bagisto multivendor marketplace wherein multiple vendors or sellers can register on your store, set up their inventory, and sell their products on your ecommerce website. Your store will become a one-stop-shop for your buyers as well where they would be exposed to numerous purchase options from multiple vendors. This improves your conversion rates as well.


Multi-tenant SaaS Module - Bagisto has a SaaS-based multitenant module that lets multiple merchants register on your ecommerce store and create their own ecommerce stores. It is like an ecommerce virtual mall. Multiple ecommerce merchants can access and manage their product inventory, products, orders, etc. There is no limit on how many online stores can be created and managed.
Payment Methods - Bagisto lets you accept payments directly from the customers to your merchants using multiple payment options like bank transfers, cash on delivery options, etc. Customers would find many easy and convenient ways to pay and complete their transactions. Bagisto also supports PayPal Smart Payment Button that offers global payment methods as well as local payment methods that are relevant to that respective country. This simplifies and also secures customers' checkout experience.
Advanced Reporting - Bagisto framework also enables the creation of custom attributes and helps you with insights reports about your customers, their orders, and product sales. You can also track the progress of your marketing campaigns. You can keep track of your sales and business revenue.
Product SEO - It is vital for sales. Bagisto framework provides an effective solution for enhancing the product SEO & overall Bagisto store SEO with a descriptive title, keywords, proper meta description, live chat option, rich snippets for uplifting your Google rankings. It simplifies the shopping and browsing experience for the customers which also gets rewarded by the search engines. The returns would be greater traffic, conversions, and ultimately results in sales.
Build Global Bagisto Store - You can scale your current stores to global heights using Bagisto framework features like localization, multi-currency, multi-lingual, flexible payment options, etc. With Bagisto, you can add multiple localization options to your ecommerce store for generating a personalized experience for global customers. You can provide your store in the language of their respective locale. You can also assist them with their regional supported currencies.


Summary
Bagisto is a complete ecommerce solution for merchants who are building their online businesses and looking for ways to scale. It can also be a one-stop solution for the buyers who get multiple purchasing options through a multi-vendor marketplace feature wherein multiple vendors from around the globe and set up their inventory. Scale Up your Bagisto store with our Laravel Bagisto Development service.
Skynet Technologies is identified as a proud solution partner of Laravel Bagisto. We can help you to convert your Bagisto store into B2B Marketplace like Alibaba, EworldTrade, ThomasNet, etc. using Bagisto B2B Marketplace Extension. If you want to build your ecommerce stores with this outstanding platform, Get in touch with us!