Top ecommerce holiday marketing tips to 3x your online store conversion rate!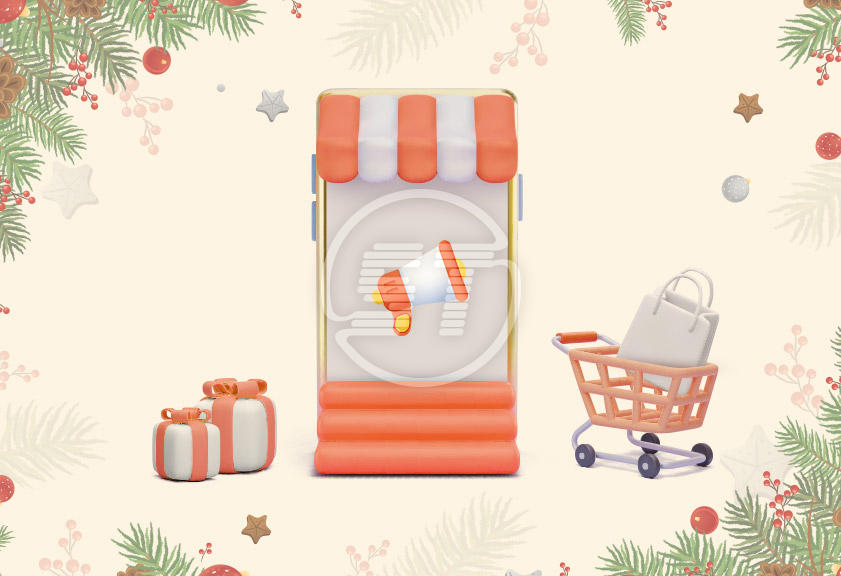 The holiday is a time of the year when an ecommerce store can build a stronger bond with existing and some new customers. If you wish to increase your conversion rate this holiday season, optimize your ecommerce store and offer valuable deals to customers.
Advanced planning for the holiday season can pay off well. Thus, start planning for the upcoming festive season. The more your customers will engage with your ecommerce store, the more sales will happen. So, your focus must be on grabbing the target audience' attraction and providing the best deals to them.
Have you started planning for the forthcoming holidays? Is your ecommerce store optimized to offer the best user experience? Are your marketing strategies ready to enhance sales this holiday season?
Well, if you are all set for this year's festive season, nothing like it. But if you are still thinking about how to start, we have got you covered. Read this article and know how to optimize your ecommerce sales funnel for the upcoming holiday and festive season.
Why the holiday season planning for ecommerce is important?
Holidays are a most awaited and exciting period of the year when buyers and sellers both have a win-win time. Buyers get some amazing deals and sellers get a chance to increase their revenue and sell out their warehouse stock.
The period starts from Halloween, Thanksgiving, and Black Friday, and extends till New Year; when your store must be ready to witness heavy traffic. However, the demand goes at its peak much before than holidays because people start buying before festivals arrive.
YOU MAY ALSO LIKE: Black Friday Marketing Strategies
Being an ecommerce owner, you can use customers' holiday emotions and encash them in favor of your store. Now when people prefer to shop online, don't you think, it is the time to achieve the desired numbers you were dreaming of for a longer time?
Customers reach to your store for the products they are looking for, however, they stay and purchase when they get some offers and discounts besides extraordinary user experience. Basically, you need a well-planned holiday season digital marketing strategy to entice your customers so that you will get more conversions and profits.
Secret tips to boost the sales during holiday / festival season
1. Preparing for ecommerce store in advance
Make a list of the special dates and start preparations accordingly. But don't wait, begin with the very moment. Once you are ready with the dates, select products according to the festivals and start discussing with teams and third-party vendors about the processes and plans. A well-planned strategy will surely get you more customers.
2. Mobile customer's engagement with different fruitful strategies
As you know, shopping via mobile has increased lately. Now users don't open their desktop every now and then to look for a product, rather they instantly open their mobile and start searching for their desired items. Therefore, it is a must to engage these users rightly to convert them. And for that, your website or application must be responsive for mobile users, in the first place. Furthermore, there are a whole bunch of mobile optimization tips and digital marketing practices that you should follow to enhance traffic on your mobile app or site.
YOU MAY ALSO LIKE: Optimize ecommerce checkout page for higher conversion rate
3. Special landing pages for festivals
Ask your designers to create landing pages that will give festive vibes to the customers as soon as they will land on your ecommerce store and keep changing them with the occasion. Choose a theme that will spruce up a complete festive vibe and customers will feel like to explore the store to see the festive collection. Don't forget to display the discounts and offers on landing pages, they will surely help you increase your sales.
4. Personalization
Get personal results into increased conversions. Provide tailored homepage content to users. If you can offer a personalized message to returning customers with some tailored offers according to their needs, it will enhance the odds of converting such customers again.
Use ML and AI-based data to provide product recommendations to customers. The information is mainly based on customers' intent, shopping behavior, and previous purchase history. This kind of interaction is also a way to make them feel special and improve sales.
Personalizing their search results also helps to convert a random visitor into a customer. Use the information you've captured in the customer profile and give them an ease of searching the products they are looking for.
5. Optimized filters and search fields
When customers visit an ecommerce store to buy presents for their friends and relatives, they have specific ideas to buy. Such shoppers with clear intents want to do their shopping quickly. Thus, you need to offer them optimized search options with specific filters to make their purchase faster.
The search bar must be prominently visible on both desktop and mobile views, in the first place so that customers won't miss the search option. It must have an auto-complete option to help customers quickly start their search. Also, optimize the search bars with robust error tolerance because mistakes while typing is inevitable and if the search bar gives them errors again and again, most likely such frustrated customers will leave your site.
One most important thing is zero result pages. If a customer is asking for something that is not available in your store, there must be some other way to grab such customers. You can add other related product suggestions for those customers that will hold them on your website, and they won't go to your competitors.
Most importantly, don't forget to provide filters that will help users to find the exact options they are looking for, instead of giving them page after page to scan through.
6. Give a new upgraded look to product images
Product images make customers mind to buy them. Ensure images are giving the complete look of the product, and upload images from all the angles of products.
Images build a trust factor and appeal to users to buy them. High-quality images are the best sales pitches for your brand. Be consistent with image styles and tones. If it is using loud or festive styles for an image, then stick to that style for a specific collection. And be innovative with image presentation for example, you can offer 360 degrees view for better comprehension of the product image.
7. The festive newsletter is a good idea as well
Work on the effective email marketing strategies and prepare festive / holiday newsletters in advance. Send the emails with customized catchy subject lines with some offers in them. There is a whole series of emails that help you increase the conversion and that is- a teaser email (send a few weeks before the actual sale starts), countdown email (a few hours or days before the sale), email with an offer (send the same day you are starting the sale), reminder email (send during the sale), last email (probably when a few hours left to the sale), etc.
Email marketing is one of the crucial facets in conversion and even after getting a conversion, you must get in touch with those customers to increase the number of loyal customers.
YOU MAY ALSO LIKE: Multi-Channel Ecommerce Marketing
8. Add gift cards and vouchers
Many a time, it is overwhelming for a person to prepare for festivals and do shopping for near and dear ones. People find it difficult to choose gifts and, in such situations, they prefer to give gift cards because they are useful to everyone.
Thus, your ecommerce store must have gift cards and vouchers of different values so that people can buy them for their friends and families. Gift cards are not only a better option for customers, but they are beneficial for an ecommerce store as well because they bring more new users to the store. When a new user visits your store to redeem the gift card, most likely they will purchase some other items as well.
9. Make sure delivery is well organized
People are buying for some specific occasion, so make sure the product gets delivered on time. Check in advance that your delivery partners are working during holiday season, and they have enough resources to deliver products on time. Instead of handling multiple delivery partners, you can use an ecommerce shipping platform. These shipping platforms handle various carriers for you and negotiate prices as well.
10. Give gifts to your customers
You can introduce specific gifts for your customers and display them on your holiday campaigns. Organizing contests or giveaways are great ways to engage ecommerce users and make them feel special. This is a proven tip to increase not only conversion but the number of loyal customers as well.
Summing up
So, what steps you are taking this year to boost your ecommerce store's conversion rate? The above tips can surely help you to enhance your ecommerce profits and conversions this festive season. Additionally, quality support service and understanding customers' needs are tactics that help to improve conversion rates as well.
Holidays are about presents and about your ecommerce store's proper presence as well. To generate ecommerce store traffic, staying on top of online consumer trends can also help! As a Bronze Adobe solution partner, we can help you to create an ideal holiday digital marketing strategy for your online store. Many experts divine that the online shopping trends adopted this year will be around for the long-term. In a way, preparing your ecommerce business for the holiday season is a great way to set up your ecommerce website or online store for whatever the New Year brings your way. Explore our ecommerce development and digital marketing services for more information. Get in touch with us at hello@skynettechnologies.com or submit the following request free quote form.